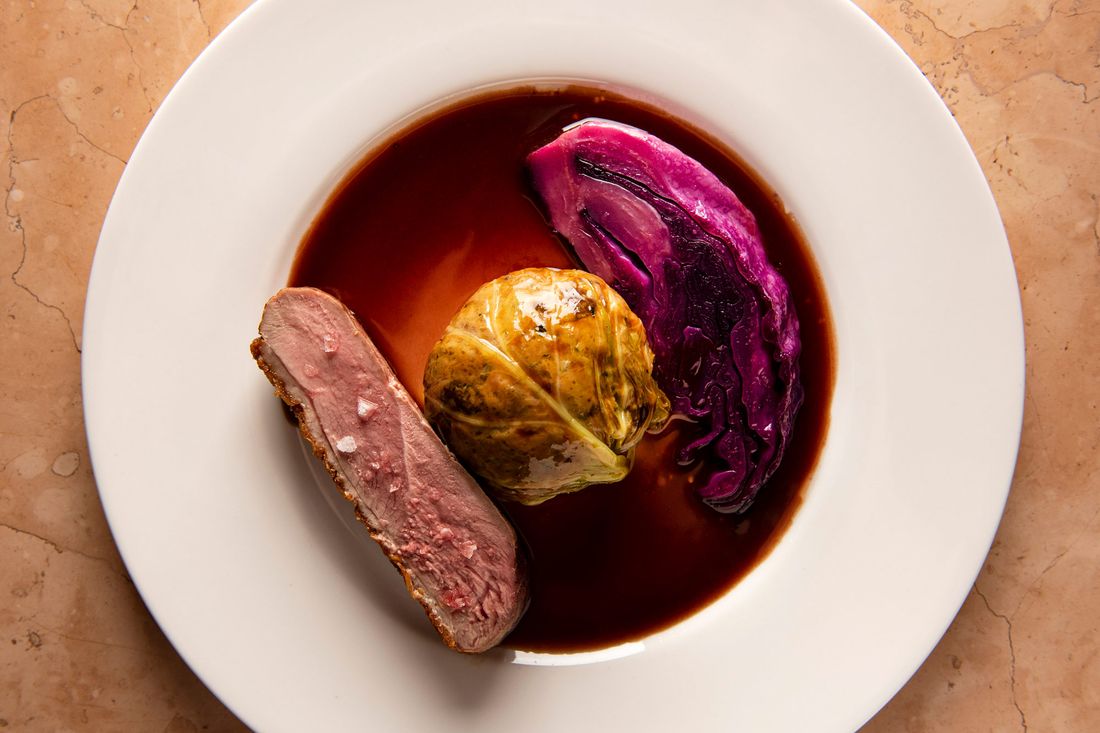 Chou farci.
Photo: Liz Clayman
It may be true, as certain bloviating critics have suggested over the years, that the era of the great showman restaurateur in the mold of Sirio Maccioni at Le Cirque, say, or Joe Baum, the Windows on the World maestro, has mostly passed from the scene in the more nimble chef-centric dining world of today. Dining rooms are smaller and more austere than in the old days, budgets are tighter, tastes are simpler, and local heavyweights like Danny Meyer and Keith McNally have focused more on retaining their empires than expanding them. It's also true, however, that a different kind of up-market dining ecosystem has grown in recent years, especially around the random, endlessly proliferating hotel and real-estate developments in Manhattan, and few people have navigated this world as artfully or relentlessly as the new Joe Baum of our post-millennial, post-gourmet era, Stephen Starr.
The Philadelphia-based Starr empire stretches to Paris these days, and even to Washington, D.C., and in New York you can dine at his rapidly multiplying establishments (there are ten and counting) on everything from glitzy, Vegas-style Peking duck (Buddakan) to the grandest French cuisine (La Mercerie and Daniel Rose's Le Coucou). Buddakan survives as a hulking relic from the Baum-like big-box era that ended during the early aughts, but his other Meatpacking District venture, Morimoto, will be closing in the spring, and these days Starr ventures tend to come in smaller, more expedient packages. They're wedged into the showrooms of Soho boutiques (La Mercerie), set in random, recently opened hotels (the Clocktower, Le Coucou, Electric Lemon) and sold as revivals (Keith McNally's recently resuscitated Pastis) or, in the case of his latest restaurant, Verōnika, in partnership with an antic new "for profit" photo museum.
After a few trips through the lobby of the Fotografiska museum on lower Park Avenue, I'm still not entirely sure what it is or why it's there, but Verōnika seems to be an homage to the kind of gilded, 19th-century Eastern European cooking that sprung up before the great wars in places like Vienna and Moscow. There's a glimmering back-lit bar at the crowded, slightly chaotic second-floor entrance and the baronial, double-height ceilings (the building was once home to an Episcopal missionary society) are fit with starry, brass chandeliers much like those on the ceiling at Le Coucou. The tables are topped with polished stone and set with gilt-edged czarist-style chinaware, too, and the menu is filled with familiar Eastern European classics (bowls of borscht, gourmet iterations of goulash and creamed herring, pierogi carefully dotted with caviar and sour cream) along with the occasional faithfully reconstructed homage to Escoffier (the famous coulibiac de saumon).
Like Danny Meyer and many others, Starr has a history of recruiting talented impresarios (Rose; Masaharu Morimoto; the great Justin Smillie at his lower Park Avenue restaurant, Upland) and empowering them to do great things. But large, ambitious restaurant empires are also filled with legions of versatile and diligent lieutenants, especially as they expand at breakneck speed (this is the tenth Starr venture in the city, and the third to open in the last 12 months). The executive chef here is Robert Aikens, a veteran of venerable restaurants and upscale hotels around London and around the USA, who once ran a Starr establishment in Philadelphia called the Dandelion. He recently supervised the smooth, much publicized relaunch of Pastis in collaboration with Keith McNally, and the sense you get here, as one carefully manicured course proceeds the next, is of a seasoned Hollywood director who's been given a large, hazily themed assignment by the studio ("Think of us as Vienna by way of Paris," one of the wait staff gamely told me) and is doing his professional best to see it through.
Not that there's very much wrong with a professionally composed platter of fat, caviar-topped pierogi, although at $6 per piece, I would have enjoyed the occasional herbaceous, meat-filled dumpling instead of the usual potato. The herring lovers at my table generally agreed that a  czarist-sounding creation called Herring Under a Fur Coat could have used a little more herring to go with the elaborate layers of dill, lemon-mayo, potatoes, and shaved beets. An Escoffier classic called soufflé suissesse (a kind of egg-white soufflé swimming in a creamy pool of Gruyère-laced Mornay sauce) was delicious in an opulent, old-fashioned way, however, and so was my bowl of foie gras poché, which the kitchen constructs with a beautifully arranged medley of winter vegetables, all floating in a gold-rimmed bowl of deeply flavored chicken consommé.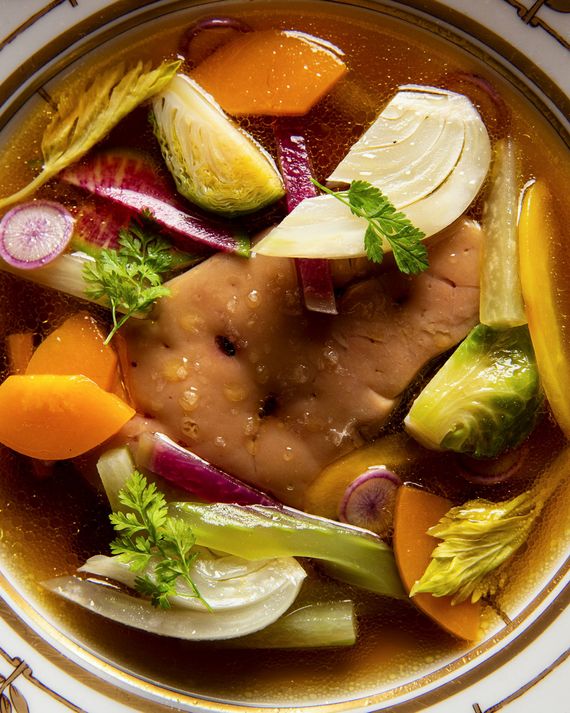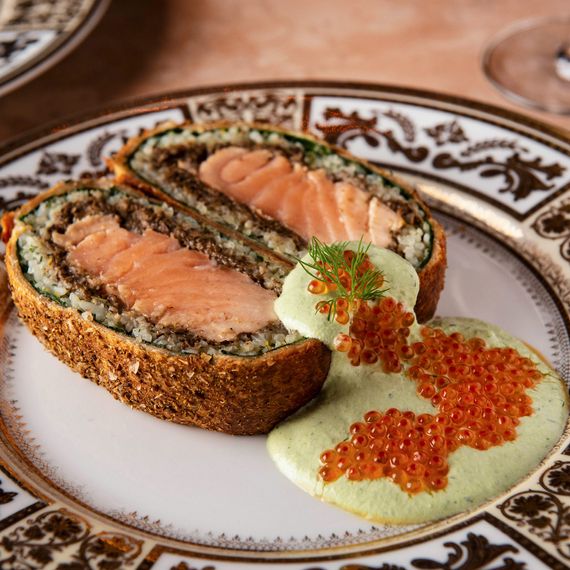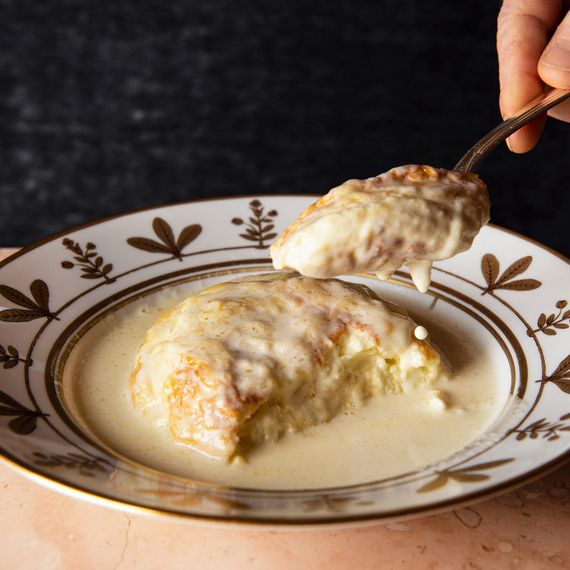 But as dinner progresses at Verōnika, there's a sense that the kitchen, like this latest Starr concept in general, is missing that little creative twist that in cooking (and theatrical) circles is sometimes called a point of view. The intricate salmon coulibiac (which Craig Claiborne famously called the greatest dish in the world) was almost too subtle for a few of the post-gourmet, umami-addled guests at my table, so if you're looking for a little more punch, call for the salt-baked celery root au poivre, or the excellent duck–and–foie gras–stuffed cabbage (chou farci). With the exception of the fat, butter-and-garlic-filled chicken Kiev, however, too many of the Eastern European favorites seemed like wan facsimiles of the real thing, including innocuous versions of beef stroganoff and chicken paprikash (served as daily blue-plate specials) and a lamb goulash that tasted like a very good English country stew thrown over a random bed of spaetzle.
Verōnika's landlord is Aby Rosen, whose midtown tenant list includes that great plutocrat hangout the Grill. There are plenty of plutocrat touches on offer here, too, including $2,000 bottles of Bordeaux on the trophy wine list (along with a Romanée-Conti '14 white Burgundy for a cool $8,500), and three caviar options "with traditional accoutrements," including a $255 serving of Imperial beluga flown in from the Amur River in Russia. The desserts are almost modest by comparison, and some of the best of them (wedges of Viennese Sacher torte touched with gold leaf, a traditional Russian medovik cake built with layers of burnt honey cream) are perambulated around the room on an antique-style dessert cart. For the full Stephen Starr–Joe Baum experience, however, we recommend the delicate, pear-flavored poire belle Hélène made in what looks like the shape of a violin, and the tart-size omelet norvégienne (also known as baked Alaska), which the servers dress expertly with spoonfuls of flaming rum.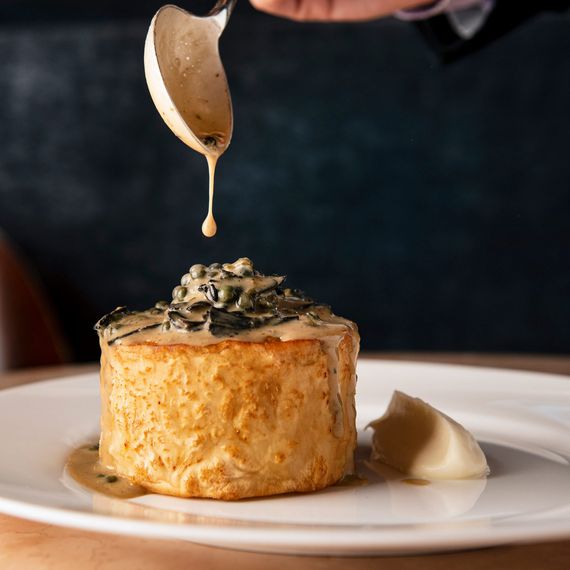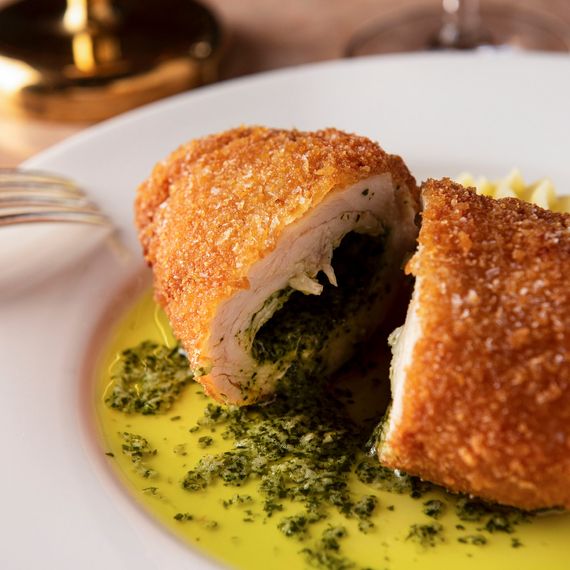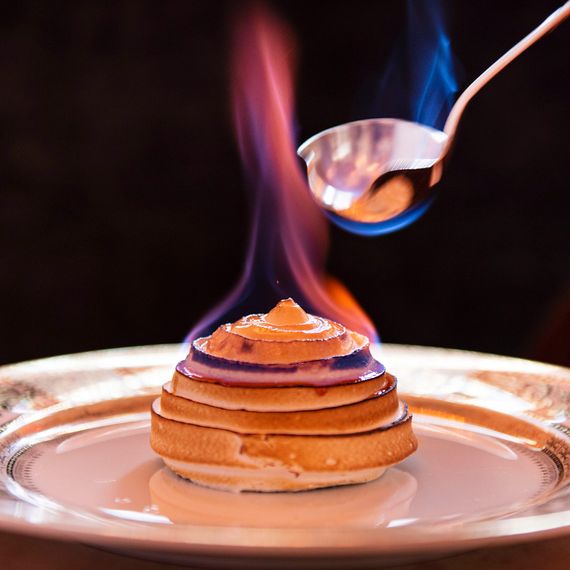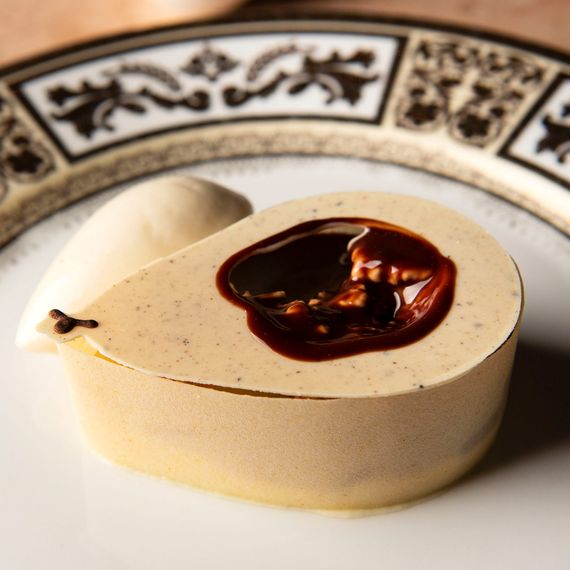 *The rating scale of 0 to 100 reflects our editors' appraisals of all the tangible and intangible factors that make a restaurant or bar great — or terrible — regardless of price. See The Thousand Best for 999 more great places to eat and drink.