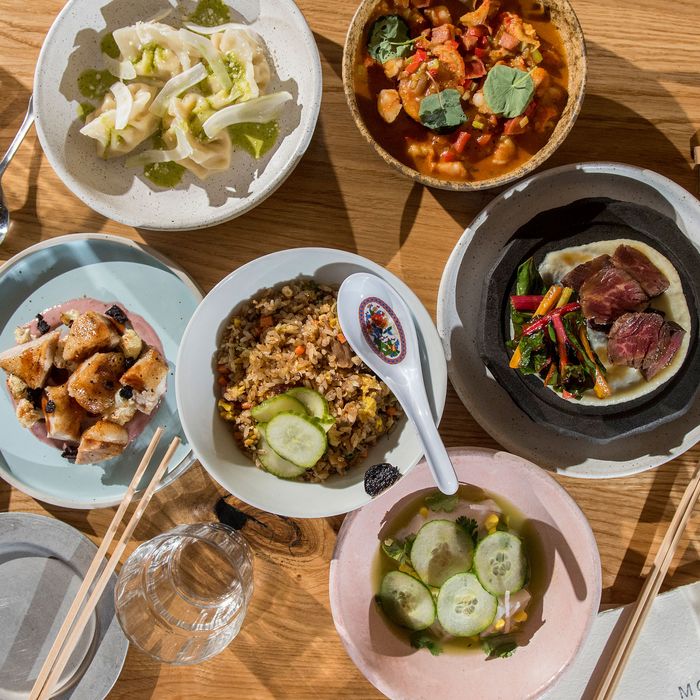 The spread at Mokyo.
Photo: Jason LeCras
When Kyungmin Kay Hyun, or Kay, opened her restaurant Thursday Kitchen in the East Village in 2016, the idea was to marry her Korean background with her love of Spanish tapas, which she lovingly refers to as European banchan. Whatever you want to call it, Hyun's food is extremely easy to like: small plates like creamy paella with white tiger shrimp, saffron, and caramelized kimchi; lamb meatballs in a marinara sauce spiced with gochugaru; and Korean popcorn chicken with sweet-and-spicy sauce and black sesame crumble — all under $12. Soju-based cocktails served in plastic pouches with glowing ice cubes probably helped make Thursday a hit, too.
Now, with her new restaurant Mokyo, opening tomorrow, Hyun wants to show another side of her culinary background, a more refined approach that she developed while cooking for the likes of Jean-Georges Vongerichten and Nobu Matsuhisa. Though the two restaurants technically share a name — Mokyo means Thursday in Korean — Hyun says this new spot will be slightly more formal, describing it as a perfect spot for dates and taking out parents. In other words, no glow-in-the-dark booze baggies.
Instead the soju — now served in proper glassware — has been joined by a six-item wine list, beer, and a small menu of Asian spirits, including sake and makgeolli, Korean rice wine. This can be imbibed at the 55-seat restaurant's bar, set in a separate room, or in the dining room, where black leather and wooden banquettes are set opposite from sturdy wooden chairs and surrounded by exposed brick.
The small plates at Mokyo — divided into vegetables, seafood, meat and poultry, rice and noodles, and dessert — range in price from $10 to $15. And through them, Hyun digs even further into her own globetrotting, pulling influence from the cuisines of Peru, China, New Orleans, and the Middle East, then filtering it through the lens of Korean cooking.
Ceviche features scallops, avocado, and cilantro, swimming in a Korean-style dashi made with anchovy stock and kelp. Hyun's take on gumbo, meanwhile, uses Korean chili peppers in place of Tabasco. And for her Chinese-style lamb skewers, the Busan-born chef prepares béarnaise sauce with the Korean soybean paste doenjang.
In other cases, Hyun puts her Korean background aside and just cooks what appeals to her: nuggets of fried chicken with sesame yogurt and za'atar, lobster rolls with celery relish and whipped brie, a dessert she calls Pop Rocks, which featuring a small tower of mascarpone dotted with macerated berries and sugary crumbles.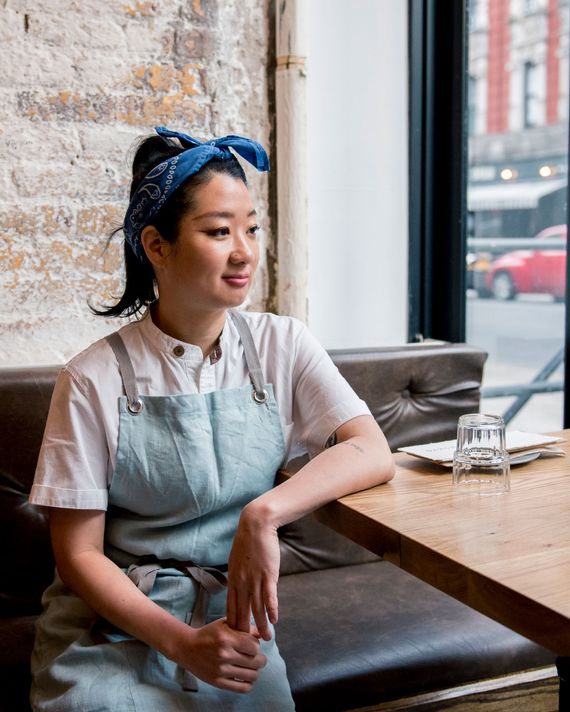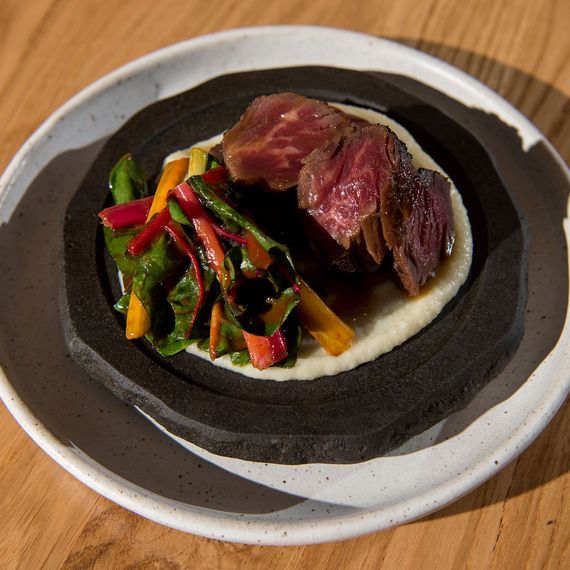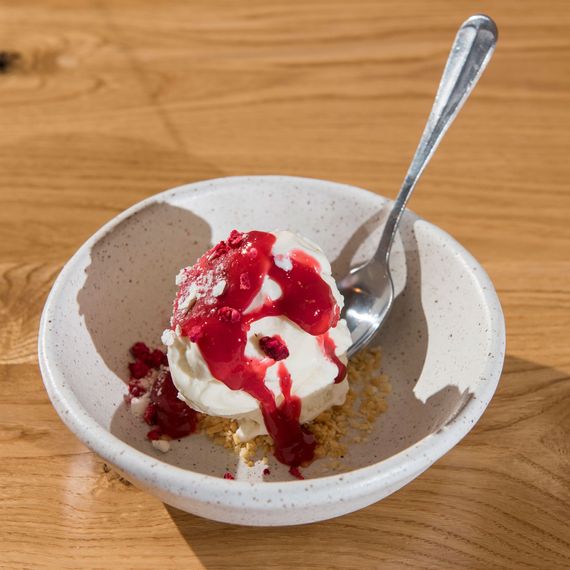 Hyun says that, with a menu that pulls from so many different parts of the world, she wants to move beyond the narrow definition of a "Korean chef."
"I feel a sense of responsibility to use Korean ingredients and flavors," she explains. "But I travel everywhere, and that's represented on the menu."
Mokyo, 109 Saint Marks Place, nr. Avenue A; no phone