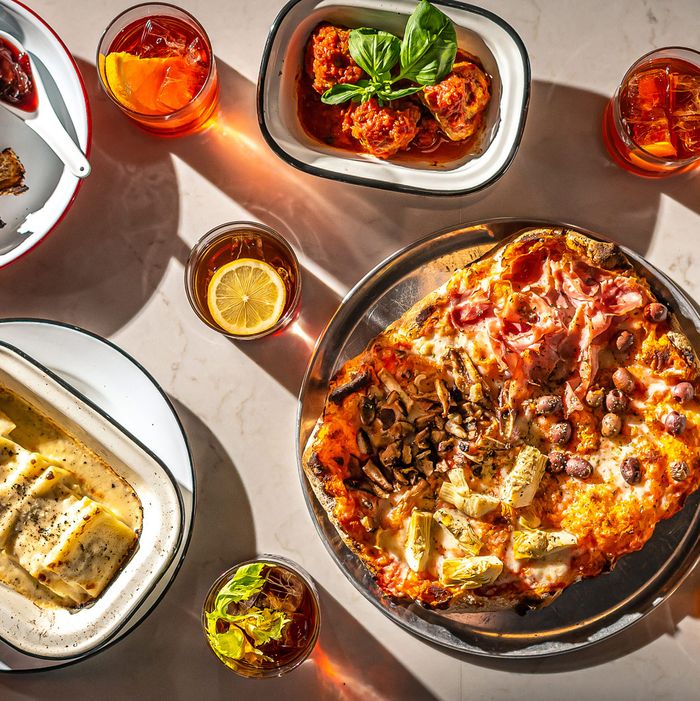 Negronis, pinsa, and baked cacio e pepe.
Photo: Noah Fecks/© NOAH FECKS
Mention Negronis and you'll get one of two reactions: intense reverence for the classic Italian aperitif or intense disgust for its notably bitter taste. But before members of the latter group completely sign Negronis off, they'd do well to consider Bar Camillo, a new restaurant in Bed-Stuy completely committed to the Negroni and its many variants while still hewing close to the simplicity of the drink.
"The Negroni really mirrors what is great about Italian food, which is, you don't muck it up with other things," says Michael Schall, Bar Camillo's co-owner and beverage director. "You let the ingredients shine."
The bar, from the same team behind popular neighborhood spots Locada Vini e Olii and Camillo, gets its name from the supposed inventor of the Negroni, Count Camillo Negroni, but even he would be hard pressed to recognize the ways in which Schall is bending the definition of his namesake cocktail for modern tastes. Sure, there will be the original Negroni — one-part gin, one-part campari, and one-part red vermouth with an orange slice to finish — but that's only the tip of the proverbial iceberg, and one of nine options available at the 75-seat, bilevel spot.
The mezcal Negroni, for instance, is for people who simply don't like the taste of gin. Instead of Campari, Schall uses Cappelletti, a more mellow, wine-based liquor that comes in at 17 percent alcohol by volume, compared with Campari's 25 percent ABV. Cocchi Americano, a sweet, white vermouth rounds out the flavor for a Negroni that's more smoky than bitterly herbaceous. Bar Camillo's answer to the white Negroni, meanwhile, employs naturally dry gentiane and contratto, Campari's brandy-based cousin. It's even more bitter than a standard Negroni.
And so it goes with all of the Negronis at Bar Camillo. They're barely tweaked — rum instead of gin, Aperol instead of Campari, amaro instead of vermouth — yet none of them are alike. And at $10 each, it's easy to give a few of them a try over the restaurant's pared-down menu, which revolves around antipasti (focaccia, anchovies and butter, artichokes, etc.) and pinsa, sometimes described as an ancient-Roman take on pizza.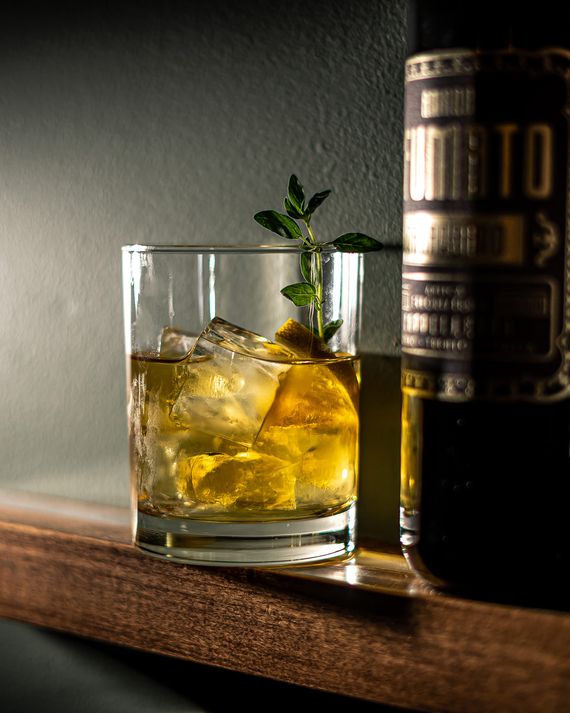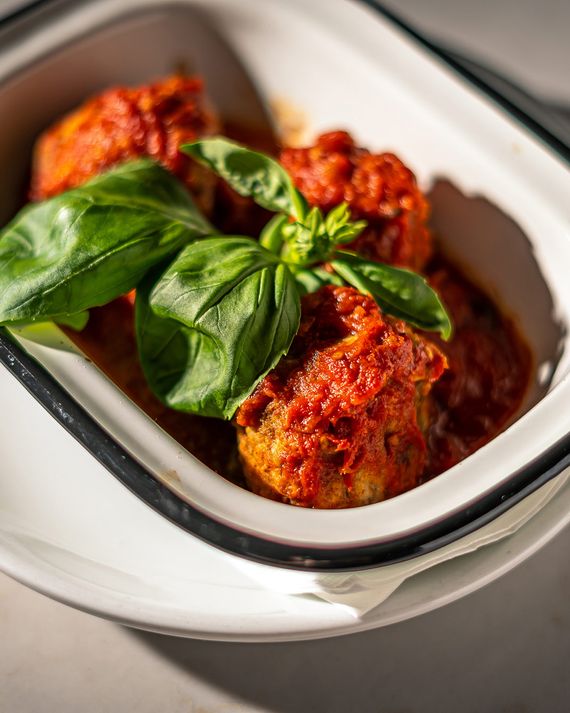 Unlike Neapolitan pizzas, which are cooked quickly at about 900 degrees Fahrenheit for 90 seconds, pinsa dough is cooked flatbread style for a few minutes at a lower temperature until the wheat-based dough reaches incredible, airy heights and achieves a crispy bottom. Bar Camillo serves ten varieties, including margherita, funghi, and quattro formaggi, for $13 to $22, as well as a hearty lasagna and baked cacio e pepe. It's Italian comfort food turned to ten in a space that Schall says is already attracting families as well as 20-somethings looking for an after-work drink (the restaurant-bar also has wine, beer, and cider on tap).
"It's a tough line to walk because generally people see an establishment as a restaurant or a bar," Schall says. "But we really want to hit all marks, where you can come in for spritz and a little snack, or late night for some Negronis and a pinsa, or you can come in and have a full meal. You can do any of those things at any time."
333 Tompkins Ave., nr. Monroe St.; 347-533-6340