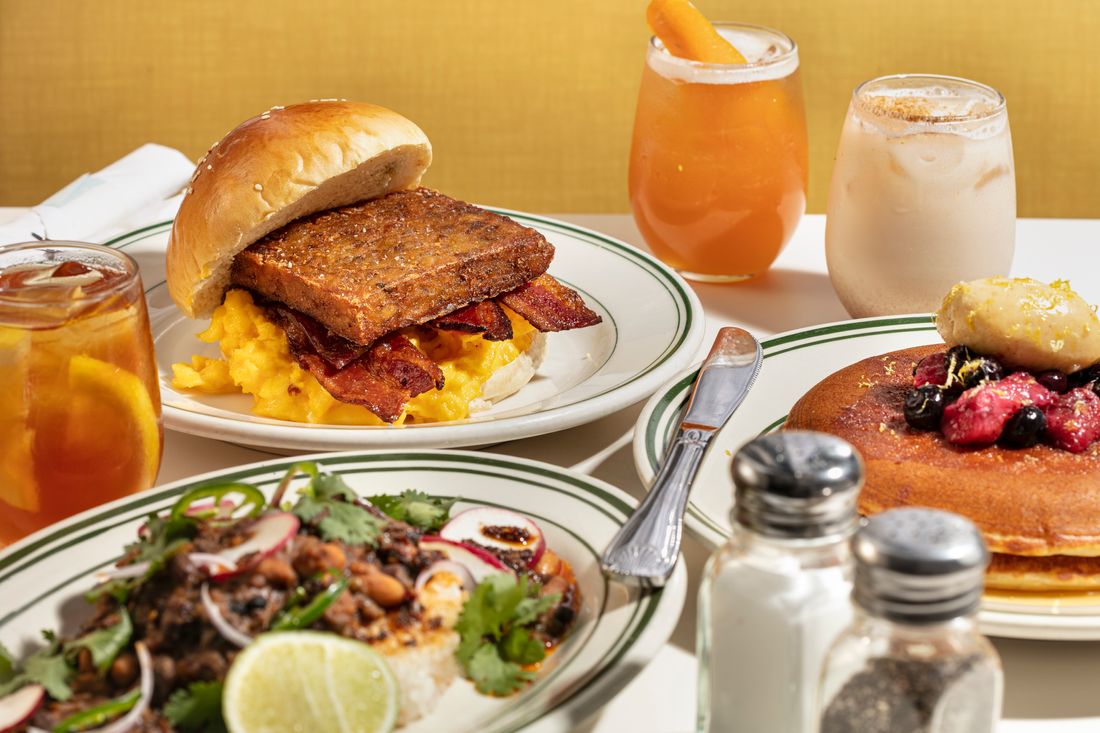 The spread at Golden Diner.
Photo: Melissa Hom
Sad but true: The diner is in decline. Also true: The diner is on the rise. How is this possible? Well, to put it plainly, as old diners disappear, new ones emerge. Of course, the Underground Gourmet loves a burnished-in-amber hash house as much as the next New York fresser. And nostalgists will rightly point out that shiny new diners are nothing like their faded forebears. But these folks define the genre too narrowly. The original diner, after all, was a horse-drawn chuck wagon of sorts, and the shape has been shifting ever since — into the streamlined stainless-steel beauties of the '30s, the postwar behemoths, the splashy space-age designs and Colonial styles of the '60s, and the so-called Mediterranean-style diners of the '70s that conquered Queens and Long Island (a.k.a. Diner Island).
In 2020 New York, diner design is secondary. Where these populist eating establishments once distinguished themselves architecturally, now they do so culinarily. We have diners that specialize in vegan comfort food (Champs Diner), Japanese pub grub (Diner by the Izakaya at Nowadays), and pedigreed Spanish home-cooking (José Andrés's Spanish Diner), their identities dictated less by the physical structures they inhabit than by the familiar everydayness of what they serve and the low-key comfort in which they do so.
If you need proof that great diners are still among us, get out a map of Manhattan and see if you can find where Madison Street meets Market. There, in the Chinatown-adjacent, East River–fronting stretch known as Two Bridges, is where a former fine-dining chef named Sam Yoo has given the city a wonderful gift called the Golden Diner. Yoo opened the restaurant in March without the benefit of gas. Six months later, Con Edison worked Yoo into its busy schedule and turned on the juice, and Golden Diner took off. The neighborhood, which had lately lost such old-school stalwarts as Cup & Saucer and Everest Diner, couldn't be happier about it. Not that Yoo had planned it that way. "Initially, I set out to create a place that paid homage to the communities of the Lower East Side, Chinatown, and Little Italy, where I live," he says. "Then, it clicked: 'Hey, this is a diner.' "
Equipped with Tiffany-style lamps, swiveling counter stools, and paper-hatted griddle Nijinskys in a seamless choreography behind a Formica counter, the 28-seat room is barely wider than a dining car. Aside from the visual cues, though, what really makes Golden Diner a diner is that intangible spirit of egalitarian bonhomie you look for in a joint like this. It's that home-away-from-home quality. Even if it's your first time there, you feel like a regular.
Then there's the food. Yoo, a Queens-born Korean-American who did time in the kitchens of Torrisi Italian Specialties and Momofuku Ko, calls the restaurant an Asian diner because the flavors of Japan, China, and Korea pervade much of a menu that otherwise identifies as archetypal New York diner — club sandwiches, half-grapefruits, soups du jour and all. This is sacred territory for many, and the chef has tiptoed into the arena, avoiding kitsch and nostalgia while focusing on what typically gets overlooked — the quality and creativity of the food.
Much like the surrounding Lower East Side and the city itself, his kitchen operates as a microcosm of flavors and techniques coexisting and transformed by proximity, an approach that makes timeworn classics taste both familiar and fresh. Take, for example, the extra-fluffy pancakes that wear a quenelle of honey-maple butter, inspired by a Korean-potato-chip flavor. Or the "Chinatown egg & cheese sando." Two things (besides a superior scrambling technique) distinguish the latter from a bodega BEC: a super-crispy hash-brown slab and the squishy sesame-scallion milk bun. Yoo honors the Lower East Side's past with a Talmudic matzo-ball soup and embraces the plant-based present with a vegan Caesar salad. Still, you can't call yourself a diner — Asian or not — without acknowledging the primacy of the burger. Combining responsibly sourced and carefully cooked beef with a truly special special sauce made from mushrooms and gochujang, Yoo has created one of the city's best.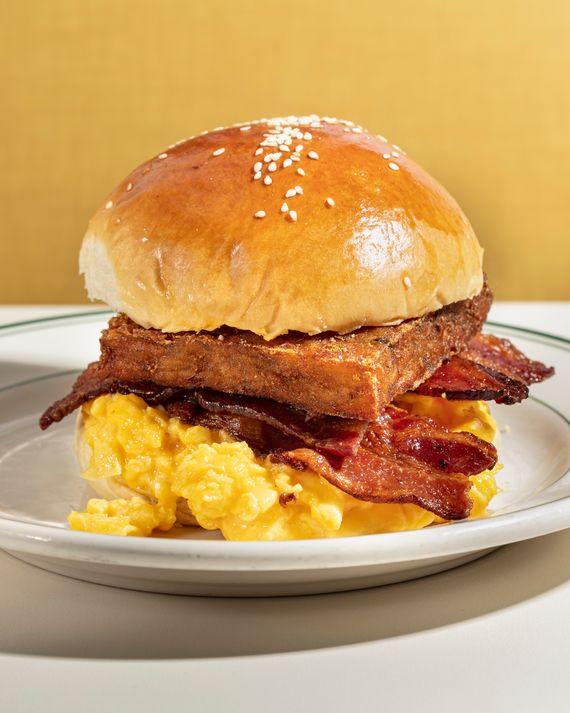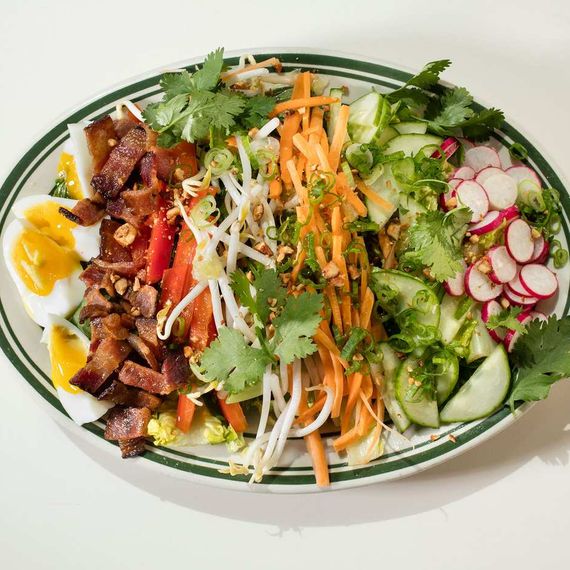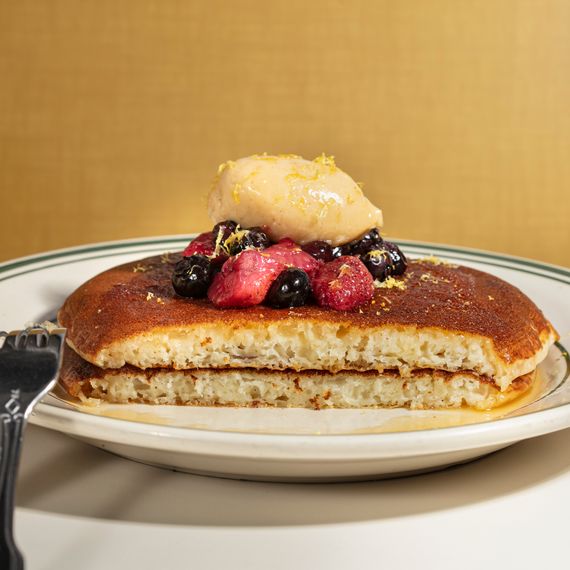 Even seemingly skippable starters excel here. Chicken wings and fried calamari are reverse-engineered to maximize crunch, then precisely seasoned and compellingly sauced. By smoking and curing its featured fungi, a mushroom-Reuben quesadilla captures the very essence of its sandwich inspiration. And as far as actual sandwiches go, there are some terrific ones. A vegan grilled "cheese" is nearly as good as a regular grilled cheese. A Vegetalian hero (made with marinated yuba) is better than most of its meaty counterparts. And a tuna melt made with Pickle Guys' pickles, French's mustard, and salt-and-vinegar potato chips will knock your socks off. With apologies to Eisenberg's, it is the last word on the subject of tuna melts.
Aspiring Asian-diner aficionados would do well to heed the "chef specialties" listed on the dinner-menu insert, which recently included two impressive Mulberry-meets-Mott pastas: the "wontonini en brodo" garnished with button mushrooms shaved as thin as truffles, and a Chinese twist on linguine with clams. But the sleeper special has got to be the Asian rice and beans, a griddle-crisped puck of sushi rice blanketed with five varieties of Asian beans cooked with hoisin and spices, dressed with Chinese chile oil, and sprinkled with jalapeños and onions. It possesses the spirit of mapo tofu, the heft of southwestern chili, and the unmistakable taste of something thrillingly new — a good example of what makes Golden Diner a beacon in a neighborhood and a city of immigrants, where the only constant is perpetual change.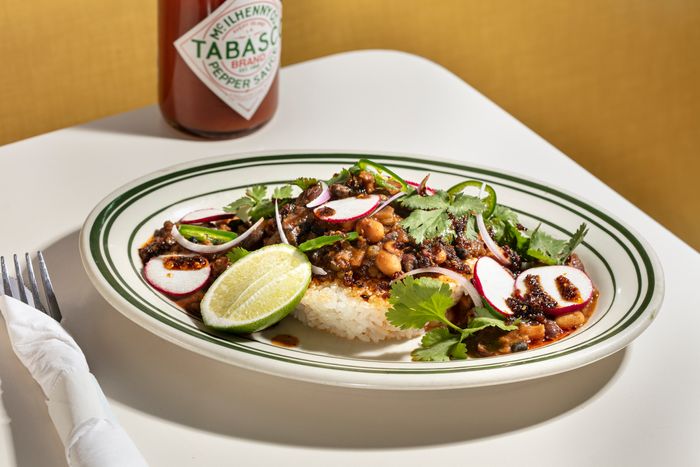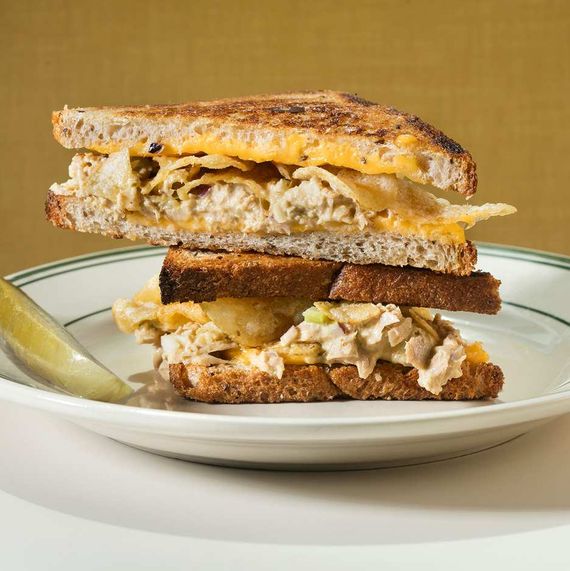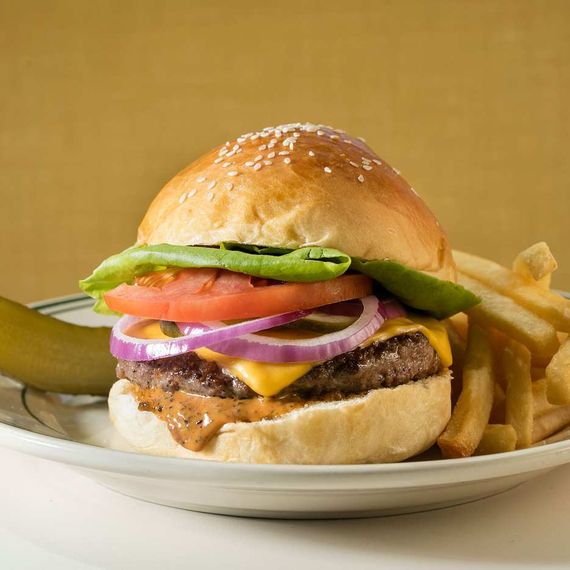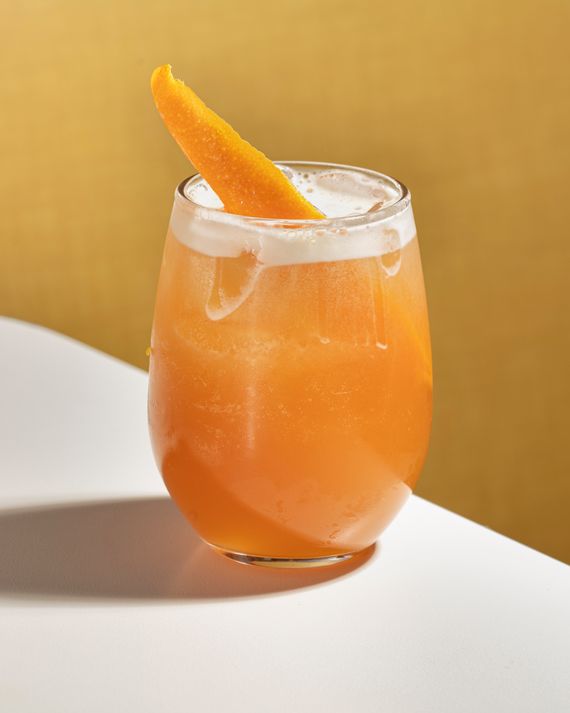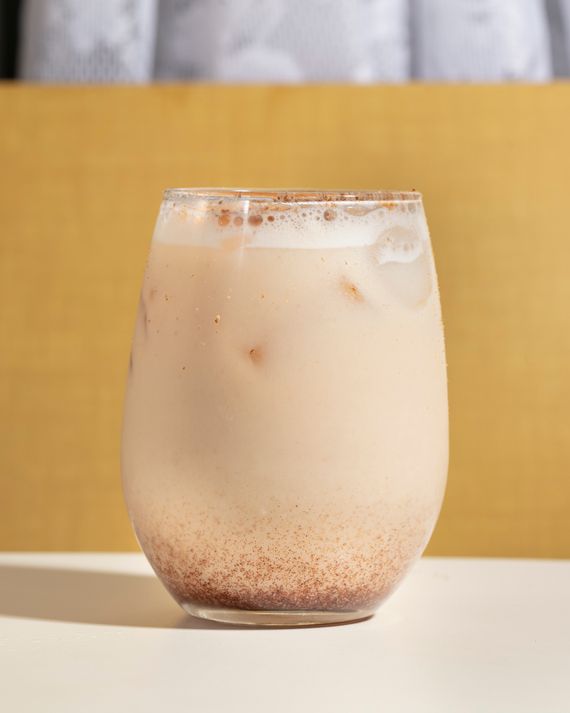 *The rating scale of 0 to 100 reflects our editors' appraisals of all the tangible and intangible factors that make a restaurant or bar great — or terrible — regardless of price. See The Thousand Best for 999 more great places to eat and drink.
*A version of this article appears in the February 17, 2020, issue of New York Magazine. Subscribe Now!