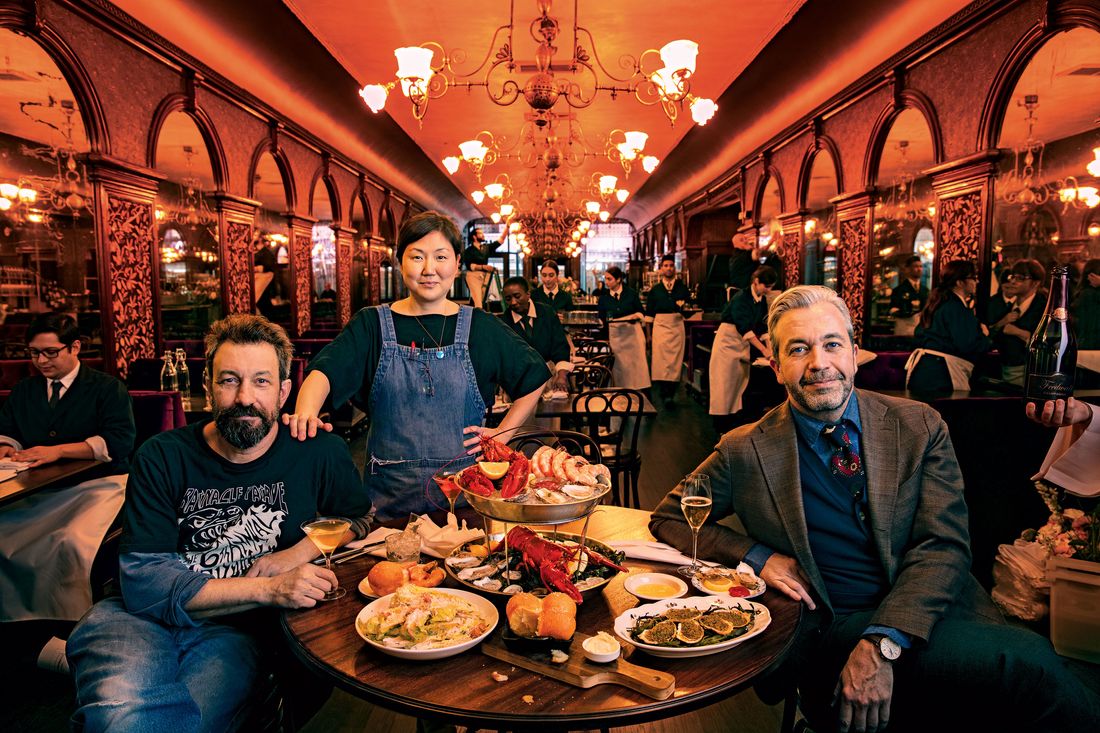 Gage & Tollner's new owners, from left: Ben Schneider, Sohui Kim, and St. John Frizell.
Photo: Jonas Fredwall Karlsson
By the time the oyster- and chophouse Gage & Tollner closed in 2004 after a 125-year run, it had had eight different owners. When it reopens on March 15 at the same Downtown Brooklyn address, it will have 378. Well, to be more precise, it will have three owners and 375 investors, the majority of whom were enticed to kick in as much by the ease and accessibility of modern internet crowdfunding as by the antiquated, nostalgic charm of the gone but not forgotten restaurant.
In its day, Gage & Tollner was a place of power lunches and celebratory dinners; of beefsteaks and mutton chops and countless crustaceans creamed, steamed, and fricasseed; of seasoned staff whose jackets bore service insignia marking their typically lengthy tenure. Today, it's remembered chiefly for its anachronistic gaslights, which were ritually lit even into the current century, and for the author and cook Edna Lewis's stint as head chef in the late '80s and early '90s. At that point, it looked much as it did 100 years prior, on account of meticulous stewardship and its 1975 landmark designation: symmetrical rows of mahogany tables running the length of the Gilded Age dining room, its walls embellished with ornate Lincrusta coverings, cut velvet, and cherry-trimmed arched mirrors that reflected the cut-glass chandeliers' glow. Or as the late New York contributing editor Seymour Britchky summed it up, "turn-of-the-century splendor, dark and handsome and a little bit grand."
When it closed for good, a victim of changing tastes as well as the traffic-restricting construction of the pedestrian Fulton Mall, this grandeur promptly faded. The space was leased to TGI Fridays, Arby's, and a cut-rate jewelry shop until the landlord decided in 2016 that booming Downtown Brooklyn was ready for fine dining again. It was right around that time that St. John Frizell, owner of Red Hook's Fort Defiance, was leaving Kings County Supreme Court during divorce proceedings and in need of a drink. Noticing the lack of a decent cocktail bar in the vicinity, he decided it would be a good idea to open one himself, and he enlisted his friend and fellow restaurateur Ben Schneider — co-owner with his chef wife, Sohui Kim, of Insa and the Good Fork — to help him fill the void.
They began scouting locations, but it wasn't going well. One stormy day, after seeing a space that on an earlier visit had shown promise but now revealed itself to be a leaky-roof disaster zone, fate intervened. Almost on a lark, or just to get out of the rain, their real-estate broker led them to the revolving door of 372-374 Fulton Street. Just like that, any notions of a modest little cocktail lounge vanished as they stepped inside the hallowed space and saw its unvarnished potential. Although they both represented the bearded, bootstrapping new breed of Brooklyn restaurateur, it became their mission to resuscitate the borough's most venerable eating-and-drinking establishment. Schneider, a former cabinetmaker who had built his own restaurants, would orchestrate the renovations; cocktail maestro Frizell would handle the front of the house and open a second bar, the Sunken Harbor Club, upstairs; and Kim (with chef de cuisine Adam Shepard and pastry chef Caroline Schiff) would create a menu that paid homage to Gage & Tollner relics like clam-belly broil and she-crab soup, and build a larder of housemade condiments, pickles, and ferments. It was New Brooklyn Cuisine meets Ye Olde Brooklyn Cuisine, with the type of pre-Prohibition cocktails associated with both.
There was only one hitch: They needed a lot more cash. "We were looking for one or two big investors who could foot the whole bill," says Frizell. It didn't work out that way. Brooklyn's old-money Establishment wasn't interested in investing, and younger venture capitalists weren't willing to invest enough (plus they wanted special perks). So the partners decided to try Wefunder, a newish crowdfunding platform that allows start-ups to solicit online investments as small as $100. (The Gage & Tollner team set its minimum at $1,000; early-round lenders of that amount will get back $1,500, with returns coming from a 4 percent share of revenues.) "We determined that we didn't know ten people who could give us $100,000 each, but we might know 1,000 people who could give us $1,000 each," says Frizell. Plus, "They'd be advocating on our behalf to everybody they know and probably coming here a lot."
The partners advertised the project on Facebook and Instagram and at a series of Saturday-morning open houses on location, fomenting excitement among old customers and history buffs and turning the money-raising mechanism into its own form of marketing campaign. And the $477,000 they raised through Wefunder helped attract 40 equity investors who paid $32,500 per share. While they were scrambling to raise money, though, the landlord was agressively marketing the space to other prospective tenants, Brooklyn restaurateurs Andrew Tarlow and Noah Bernamoff among them. The biggest scare for Frizell and Schneider came when they bumped into someone surveying the space one day with actual blueprints for a medical-marijuana dispensary in hand. "We were like, Oh God, the clock is ticking here," says Frizell. "We have to put this together."
As if that wasn't enough to worry about, Gage & Tollner almost wasn't Gage & Tollner — in name, anyway. The last owner, Joe Chirico of Marco Polo in Carroll Gardens, sold the building in 2004 but trademarked the name, reserving the right to open the restaurant elsewhere. Or at least he (and everyone else, including Frizell, Schneider, and Kim) thought he had. "We were prepared to open under a different name," says Frizell, and the team had a couple of favorites on standby. The leading contenders were Sinclair's, a reference to longtime Gage & Tollner maître d' Wade Siler, who sometimes went by Wade Sinclair, and Dewey's, an homage to the family that ran the place for 75 years. As it turned out, though, Chirico had inadvertently let the trademark lapse and someone else had applied for it. But Frizell, vigilantly monitoring the situation on the U.S. Patent and Trademark Office website, noticed that the applicant had yet to follow through with the application, and when that deadline passed, he swooped in and scooped up the trademark. Too bad, perhaps, for Wade Sinclair, who at 93 has been invited to attend Gage & Tollner's pre-opening festivities and must be asking himself what might have been, but problem solved.
Finally, funding target met, trademark secured, and lease signed, the partners got to work on restoration (new, Landmarks Preservation Commission-sanctioned additions: marble high-tops at the bar, Venetian-plaster ceiling, William Morris wall coverings). And they continued the historical research, compiling oral histories of descendants of past owners, former employees, and new investors. Frizell describes the restaurant's backers as "a real mixed bag, and it's great." They include Elizabeth Warren's chief strategist, Joe Rospars, and his wife, Georgia, who live in Fort Greene. "They were the first to contact us," says Frizell. Then came a painter friend of his named Beau Stanton, whose work will hang in the Sunken Harbor Club; children's-book author Tad Hills, whose series Duck & Goose is all the rage among the preschool set; cocktail-world royalty like writer David Wondrich and entrepreneur Greg Boehm; and, of course, assorted relatives, high-school classmates, and regulars from the trio's others spots, including actor Michael Shannon, who thought it would be cool to keep the 21-foot Arby's sign hanging outside as a memento (request denied). Young and old, famous and not, family and stranger, they all share the dream of helping launch Brooklyn's oldest new restaurant — and thanks to the phenomenon of crowdfunding, the feeling that it belongs to all of them. Here's a look at some of the food, drinks, and design highlights.
The Décor
A room that time forgot (but the Landmarks Preservation Commission didn't).
William
Morris
Wall
Coverings
The Food
The new menu is full of old classics (and a touch of uni).
Devils
&
Angels
on
Horseback
Dessert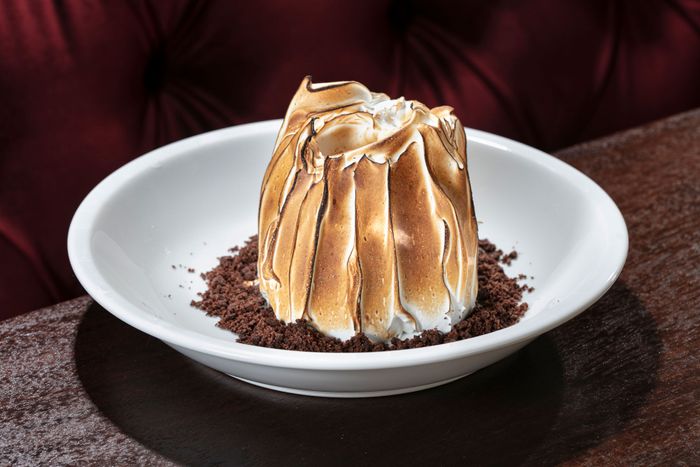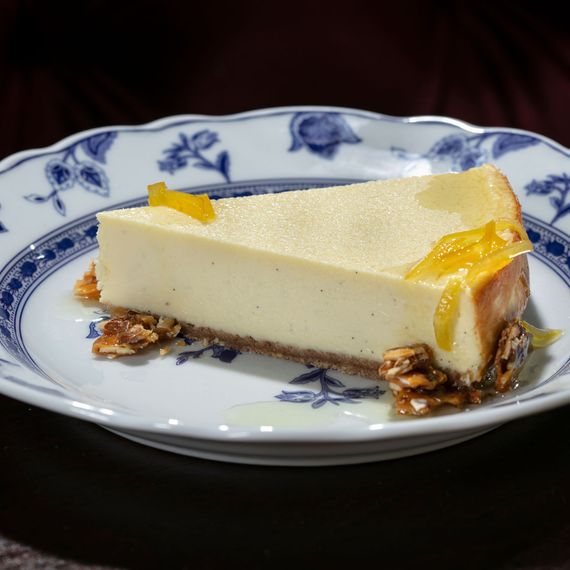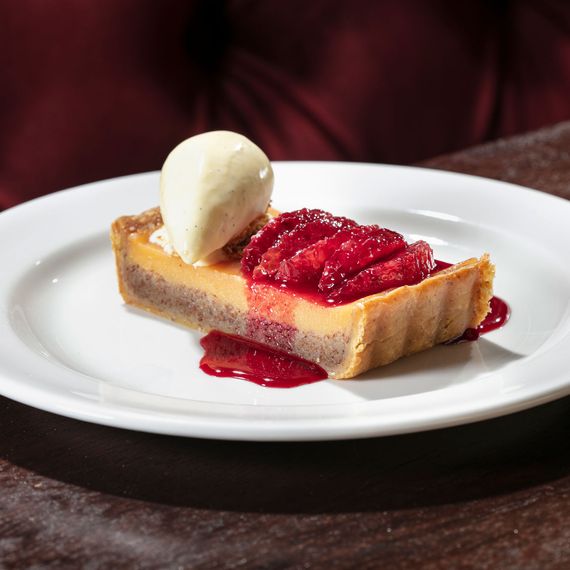 The Drinks
No bar chefs allowed: "I don't want the brainchilds of bartenders to get in the way of the beautiful dining room," says Frizell, who will unveil his own brainchild when he opens the fantastical Sunken Harbor Club upstairs.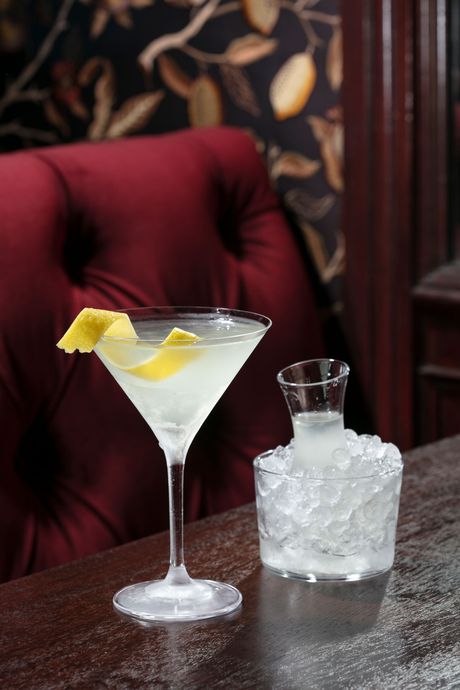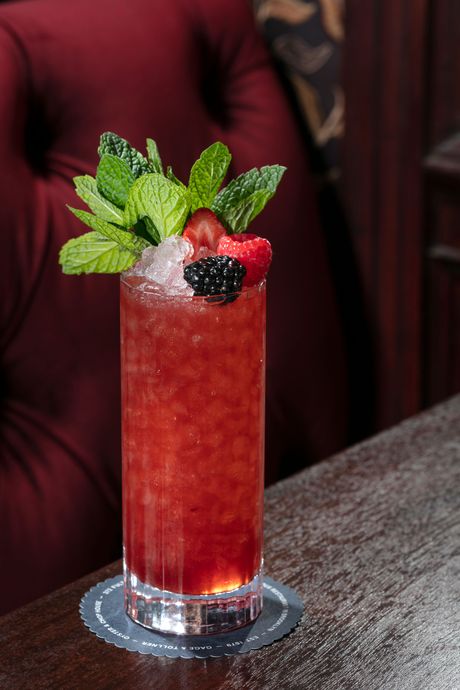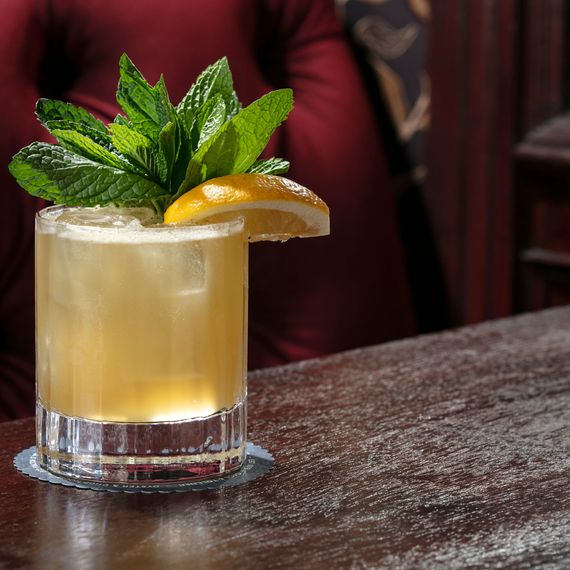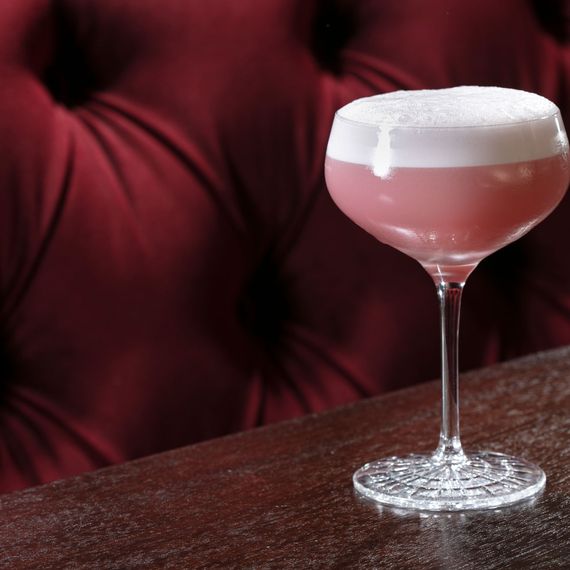 *A version of this article appears in the March 2, 2020, issue of New York Magazine. Subscribe Now!
Correction: An earlier version of this post misidentified Joe Rospars as Elizabeth Warren's digital media director; he is the chief strategist for the Warren presidential campaign.