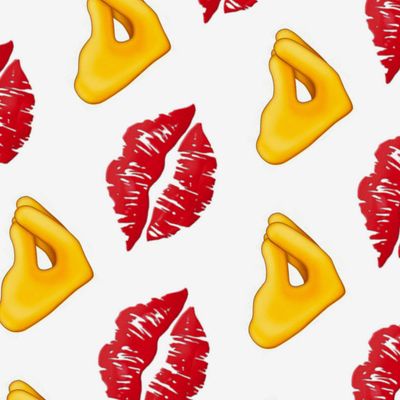 Illustration: Grub Street
A steak seared to juicy perfection? [Chef's kiss.] Warm apple pie à la mode? [Chef's kiss.] Al dente cacio e pepe? [Chef's kiss.] The chef's kiss is how we describe food that is simply too wonderful to put into words, but there's never been a way to convey that in emoji form — that is until this year.
Yesterday, the emoticon hawks at Emojipedia revealed that among the 117 new emoji coming to our keyboards in 2020 is an emoji that's not for food per se, but will surely be a hit among anyone who appreciates a great meal. Welcome the pinched-fingers emoji, everyone. By itself, it's a very Italian gesture, but add the lipstick-kiss emoji and we've got chef's kiss, people! Truly blessed news.
Other new food- and drink-related food emoji include blueberries, an olive, a bell pepper, flatbread, tamales, fondue, a teapot, and bubble tea. And every time you have a particularly good version of any of the above, be sure to throw up that chef's-kiss emoji combo.