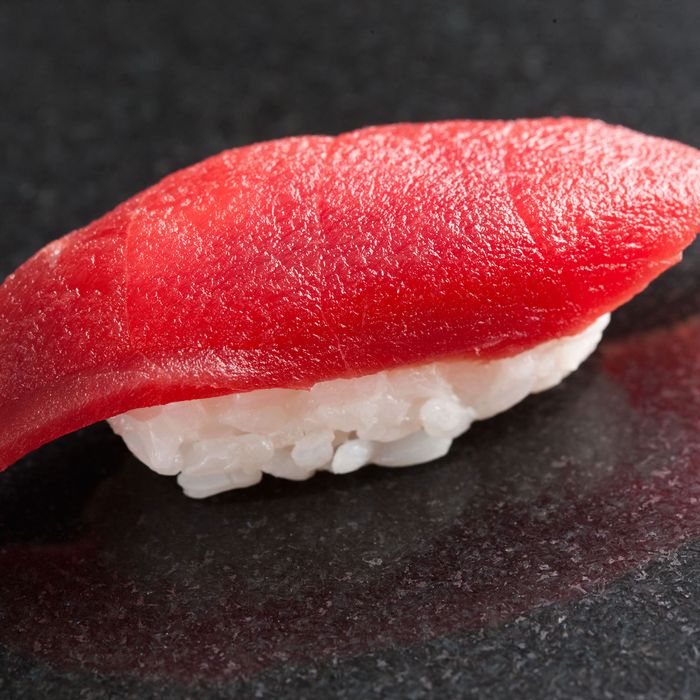 Just a few months after his world-famous mentor was removed from the Michelin guide, chef Daisuke Nakazawa has been dealt a similar blow, albeit from the New York Times and for completely different reasons.
In today's edition, critic Pete Wells took one star away from the chef's restaurant Sushi Nakazawa, citing a notable drop-off in the quality of the food at the pioneering omakase spot.
In the process of "leaning into its popularity," Wells says, "Some of the qualities that made it so exciting when it was new have been tossed overboard." That includes subpar ingredients: Tamago that used to be like "whipped custard with a haunting savory finish is now more like a blandly sweet yellow sponge cake," while a once-beloved shrimp offering has now become "lusterless."
But perhaps the greatest issue Wells has is with how available Sushi Nakazawa is these days. Anyone can drop by for lunch or dinner, seven days a week. And those extended hours means seeing less of Nakazawa himself. "When he's absent, it doesn't much change the dining-room experience," Wells writes. "But the counter is far more interesting when he is behind it."
Still, Wells seems to have found the majority of the menu and the service to be enjoyable and, above all, affordable in this age of $400 omakase spots. Nearly seven years after its arrival, you can still get world-class omakase at Sushi Nakazawa for $120–$150, even if you have to bat away a few sushi-loving bros in the process.