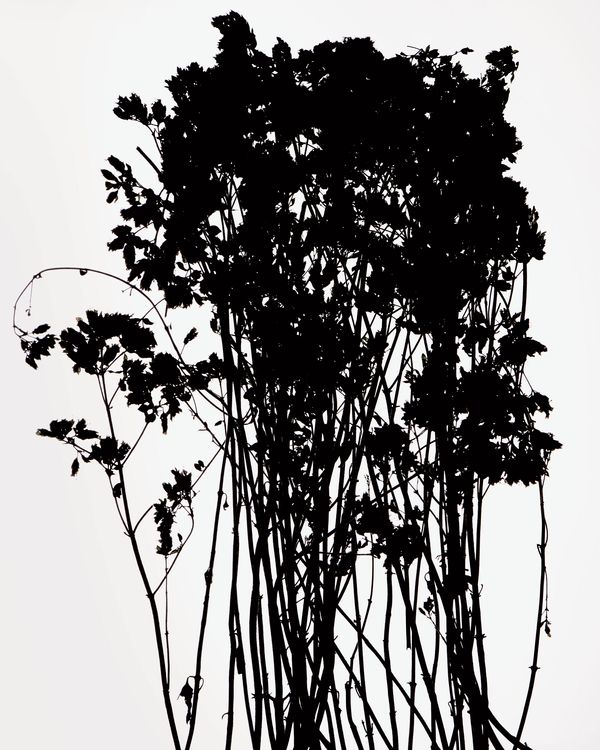 Filippone oregano from Sicily articulates the flavor of some of New York's best pizzas.
Photo: Hannah Whitaker
Now that pizza has become a fetish object, everyone's got an opinion on flour, cheese, tomatoes — even pepperoni. Yet one ingredient has eluded scrutiny. We're talking about oregano. Not the musty stuff you joggle from an old cheese shaker at your local Joe's, Sal's, or Vinnie's (which could be anything and tastes like nothing). But rather this Filippone oregano from Italy that comes on the branch in a bunch looking like Charlie Brown's Christmas tree and emitting a heady, floral fragrance that conjures images of sun-drenched Sicilian hillsides. A judicious sprinkle fine-tunes the sweetness of tomato on a marinara pizza — that streamlined, cheeseless classic many consider the pizzaiolo's pizza — the way that salt sharpens the flavor of, say, watermelon or lime. Second-generation farmer Gandolfo Filippone grows it high up in Sicily's Madonie Mountains, hand-harvests it, air-dries it, and then ships it to New York in biodegradable bags. It's a method that's gained him a following among a certain segment of the pizza cognoscenti, who tend to rhapsodize about Sicilian oregano the way other pie guys talk about roni cups. "What's beautiful to me about the Gandolfo product," says Bread and Salt's Rick Easton, who wouldn't make a pizza rossa without it, "is that it's not cultivated from a number of sources. It's one guy growing it and caring for it the whole way." Superiority Burger's Brooks Headley calls it "extra-oregano-y" and scatters it over his pizzalike focaccia. "I like to crush it between my fingertips before applying it," he says. Headley is so smitten in fact that when he flew to Tokyo in December to open a Superiority satellite, he was packing "a ton" of oregano branches in Ziploc storage bags.
$5.95 for a 0.9 oz. bag at Buon'Italia, 75 Ninth Ave.
*This article appears in the January 20, 2020, issue of New York Magazine. Subscribe Now!