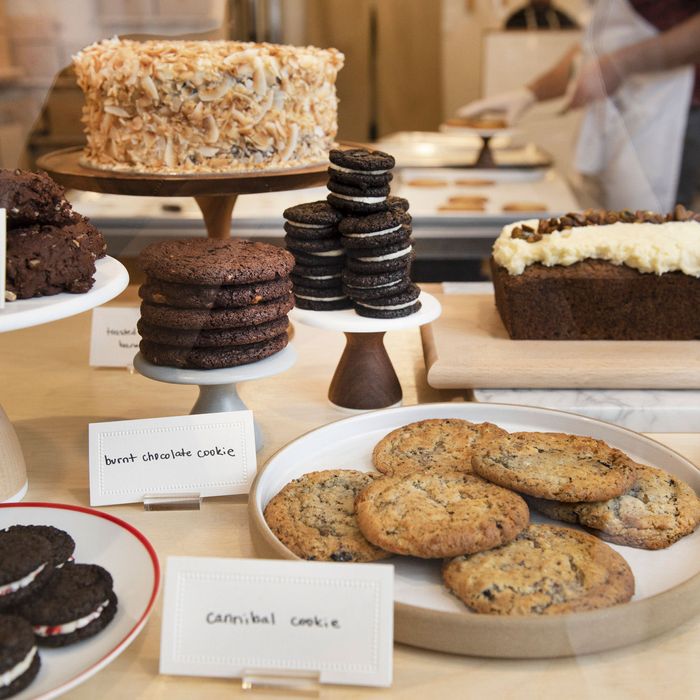 Everyone has a co-worker who always brings in baked goods. And everyone tells that co-worker they should open up their own bakery. Greg Rales is one of the few co-workers who actually went through with it.
Shortly before Christmas, the former television producer turned caterer opened Red Gate Bakery on the corner of First Avenue and 1st Street, a particularly well-trafficked area on the East Village–Lower East Side border. The shop is a partnership with former Beatrice Inn staffer Patricia Howard. "At the end of my tenure at AMC, I was more known for baking than for international television production, to put it mildly," Rales says.
Step into the 520-square-foot shop and you'll find Rales behind the counter serving modernized versions of classics: chocolate-chip cookies become Choco-Toffee cookies, blondies made with brown butter, banana bread drizzled in dark chocolate, gluten-free Fudgenutter, and a seasonal take on Oreos that currently involves small pieces of peppermints.
But if Rales has one calling card, it's cakes.
"I love making cakes," he explains. "It goes back to the whole baking-is-magic concept for me. There are so many different options."
At Red Gate, that means four celebration-cake choices, priced $70 to $90, that can feed a dozen or more people. The options range from a standard yellow birthday cake with chocolate frosting and multicolor sprinkles to a more over-the-top Toasted Coconut Banana Bacon cake with bacon fat, banana cake, cream-cheese frosting, and bacon bits all covered in curls of fragrant coconut. "I was making a banana cake for myself and friends, and I was making brunch at the same time," Rales explains. "It was dope. I'm not gonna lie."
But if that's too far afield or just not the flavor combination customers want, Rales also accepts custom orders with 24-hours notice, starting at $100. Over the holidays, for example, he created a bicolored two-tier cake which had a coconut base with lemon curd and matcha and white-chocolate buttercream, plus a vanilla-bean cake with ginger custard and blueberry buttercream on top.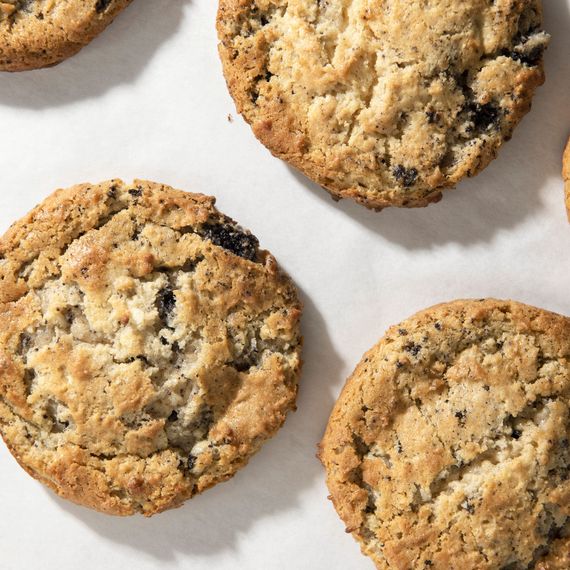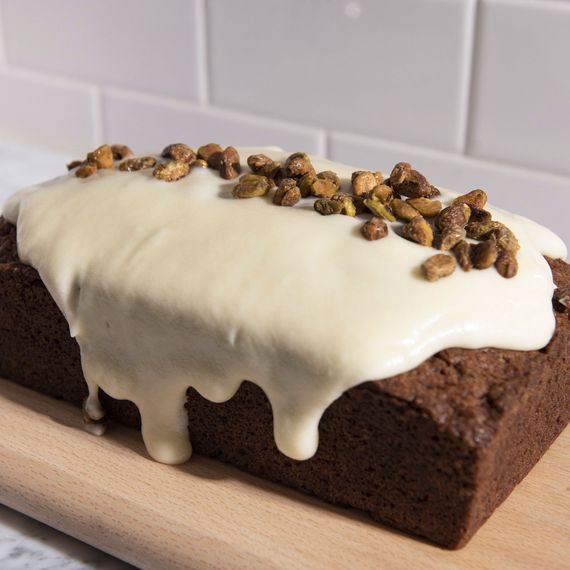 "I've been working hard to create and curate a menu that I think fits my palate a lot," Rales says. "Things that are really rooted in classic indulgent American desserts. But I like to turn the volume on maybe one or two things all the way up."
Red Gate Bakery 68 E. First Ave., nr. 1st St.; 646-870-5553