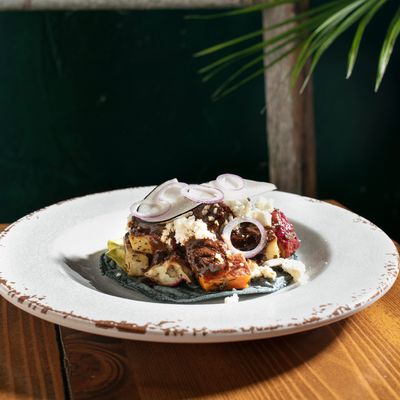 The mole taco with potatoes, caramelized onions, and queso fresco at Boca Santa.
Photo: Melissa Hom
When Natalie Hernandez arrived in New York a decade ago as a fashion student from Texas, she remembers being drawn to the breadth of food cultures. "You have Poland in one neighborhood, the next neighborhood is Russia, the next neighborhood is China. So I assumed that they'd be the same when it came to Mexican culture and food," she says. "But the only Mexican food I could find in Brooklyn was like those Chinese joints that would sell Mexican food."
A few years later, Hernandez made her way out to the Mexican enclaves in Corona, Queens, and Sunset Park, Brooklyn, but that didn't feel authentic to her experience growing up in Houston and spending summers in Mexico either. "It was like going to a fast-food place," Hernandez says. "Sure, it was kind of grubby, good food, but it just wasn't fresh. And I'm a particular eater. I want my food to be fresh."
So Hernandez resolved to eventually bring Mexican food as she understands it to New York. Last month, she delivered with the arrival of Boca Santa, a pop-up turned restaurant in the heart of Bed-Stuy. The goal, she says, is to offer her customers a chance to eat to the way Mexicans do every single day.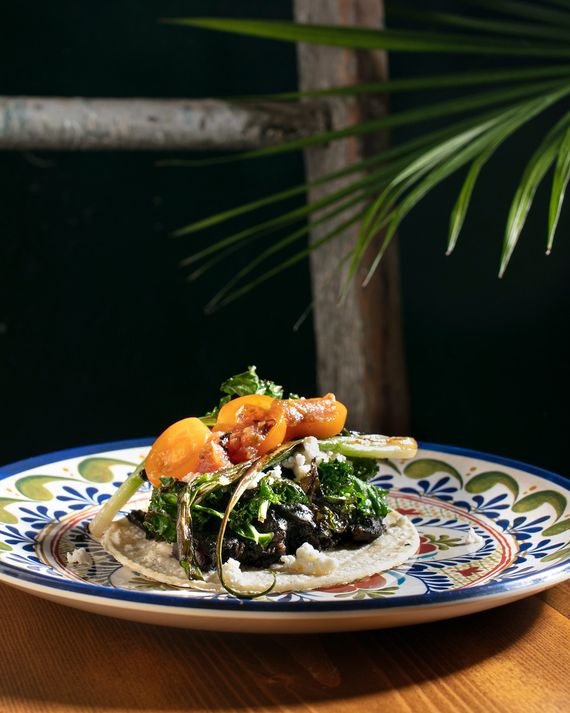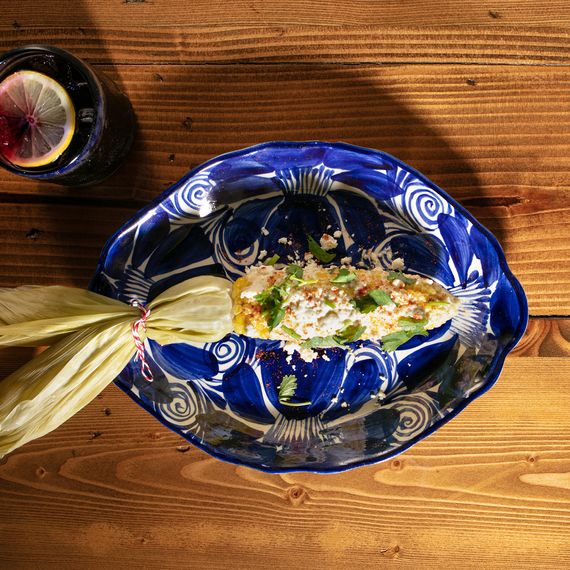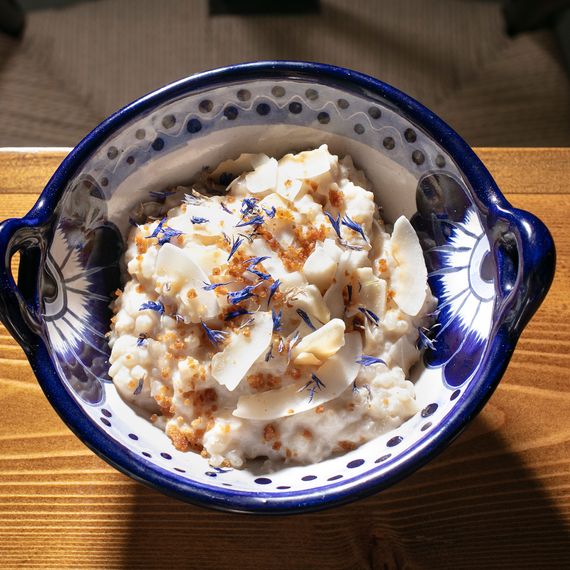 "The thing about Mexican food is that it's not as heavy and it's not as meat-based as everyone thinks it is," Hernandez says. "We would eat fish, maybe chicken every now and then, but we rarely, rarely ate meat."
Hernandez's childhood as well as a stint as head chef at a vegetarian café gave the 30-something chef a taste for seasonal, vegetable-centric cooking. Accordingly, the Boca Santa menu, where nothing costs more than $12, is full of rich dishes that are mostly meat-free, like mole tacos with roasted potatoes, caramelized onions, pepitas, bitter radicchio, and queso fresco; and black bean quesadillas stuffed with spicy watermelon radish, avocado, cilantro, and charred salsa tatemada. Charred veggie tacos, guacamole, elote, and butternut squash quesadillas round out the rest of the menu.
Even though the menu leans heavily on vegetable options, meat isn't totally out of the question. "The chicharrón is the most Mexican thing on the menu," Hernandez says of the dish, which involves sandwiching deep fried pork belly and pork skin between tortillas with salsa verde, cilantro, and white onions. "I don't think I've ever really seen chicharrón in a menu in New York. And so that's one thing that I think I'm the proudest of just because, once again, I really want to introduce people to in Mexico that I know, and that is 100 percent it."
As for the space itself, Hernandez wanted to evoke the feeling of being in San Miguel de Allende, which is located about 160 miles northwest of Mexico City. "It's very colonial and has these bright colors and cathedrals," she says. "So the space looks like my grandfather's backyard or my grandmother's patio. There are plants everywhere, those cast-iron railings, and the creepy altars with the little saints and scary pictures."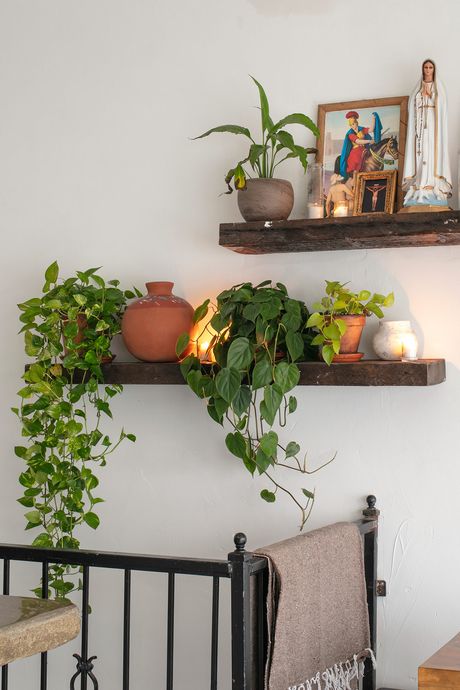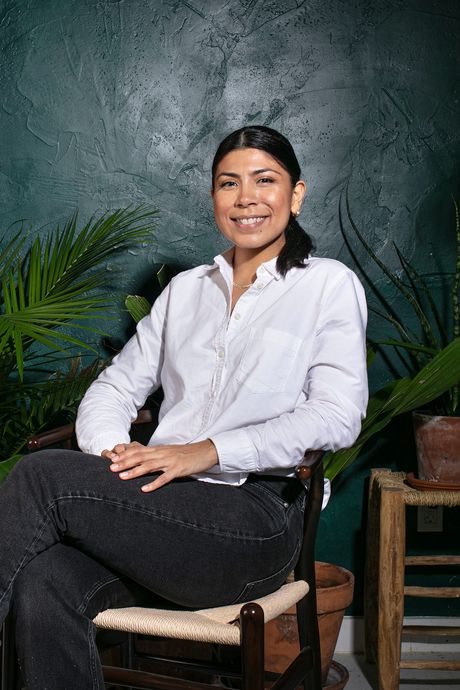 Later this month, Hernandez plans to open for weekend brunch, but don't expect chilaquiles or huevos rancheros. Though she says she can make pretty great versions of both, a real Mexican breakfast in her mind includes conchas, the buttery discs of brioche bread with a sweet crackly cookie topping; molletes, toasted bread topped with everything from refried beans and pico de gallo to queso and scrambled eggs; and breakfast tacos that lean more Mexican than Austin, Texas. Hernandez will also prepare protein-forward items for dinner. "On the weekend, it's a celebration," she says. "Mexicans will have carnitas or barbacoa or some kind of special meat. So I want to introduce that in the coming weeks as well."
Hernandez is the first to admit that Mexican food in New York has improved vastly in the decade she's been here, but she still sees a place for what she's creating at Boca Santa. "Mexican food is totally on the radar now, but if you're not paying a bazillion dollars, you just can't find good Mexican food and that's just so sad," she says. "I wanted homey food that's delicious and accessible. I wanted a neighborhood spot. And that's what this is."
Boca Santa 480 Madison St., at Marcus Garvey Blvd.; no phone