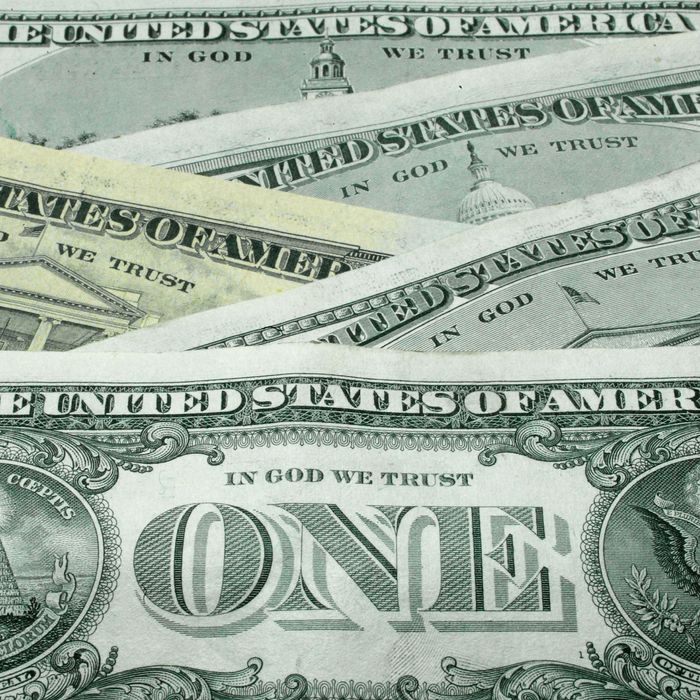 Photo: Alex Wong/Getty Images
As more restaurants and stores go cashless in an effort to prevent theft and expedite the checkout process, the New York City Council is set to vote on a measure that would make it illegal not to accept hard currency.
The Times reports that the City Council will vote today on a bill introduced by Councilmember Ritchie Torres in November 2018 that not only bans cashless policies but levies fines of $1,000 to $1,500 against businesses that refuse to accept cash. (Online-only businesses are excluded.) "Consumers should have the right to choose if they want to pay in cash or not," Torres told the paper. "We are reining in the excesses of the digital economy."
Should the bill pass — nearly half of the chamber's 51 members have signed on as sponsors — New York City will join Philadelphia and San Francisco as well as New Jersey and Massachusetts in forcing businesses to accept cash.
The primary argument against cashless businesses in an increasingly digital economy has been the inherent discrimination against people who don't have bank accounts or who mainly deal in cash, many of whom are people of color or impoverished. According to city officials, one in nine New York households does not have a bank account, while one in five only uses a bank on occasion.
The final bill will go before Mayor Bill de Blasio who, through a spokeswoman, said he supported the bill's intent, but plans on putting it through a review process.