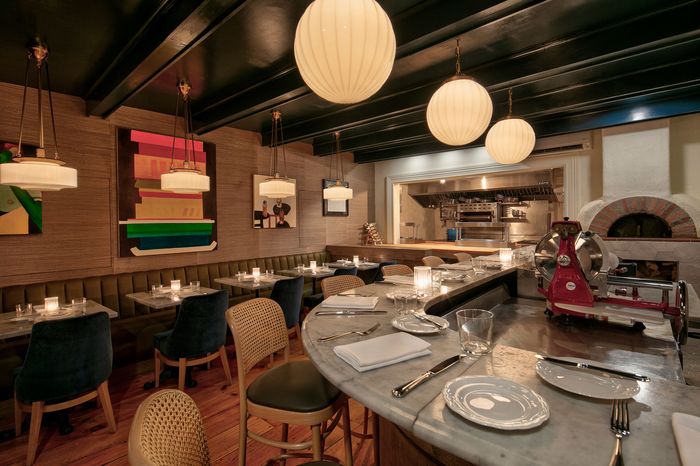 Da Toscano.
Photo: Melissa Hom
It's not often that a chef can launch a restaurant, abandon it, and return five years later to find the premises vacant and waiting for him. But such is the case with Michael Toscano and his old Greenwich Village digs, Perla, which relocated and ultimately closed not long after Toscano departed New York to open Le Farfalle in Charleston, South Carolina, with his wife, Caitlin. The building's owner had been holding out for the perfect tenant, and when she contacted Toscano, who'd been looking to expand down South, she made him an offer he couldn't refuse. Now the chef will shuttle between the two kitchens — "I can get a 6 a.m. flight and be at my Thompson Street apartment at eight" — and augment his hearty Italian menu with newfound ingredients and influences. "My pig farmer Tank is one of my best friends," says Toscano, who plans to put whole heritage hogs to use in his minestra maritata, a "snout to tail" cross between Italian wedding soup and the menudo he grew up on in a Mexican-American household in Texas. Carolina Gold rice and butter beans also make menu appearances, as do various seafood and vegetable preparations. But local diners might best remember the veteran of Babbo and Manzo for his way with meat and pasta, and those proclivities endure in dishes like veal-head parmigiana, beef-tongue panino, and agnolotti with lamb neck and drippings. Here's a look at some of the food and the redesigned space, which Toscano hopes to open by the end of next week.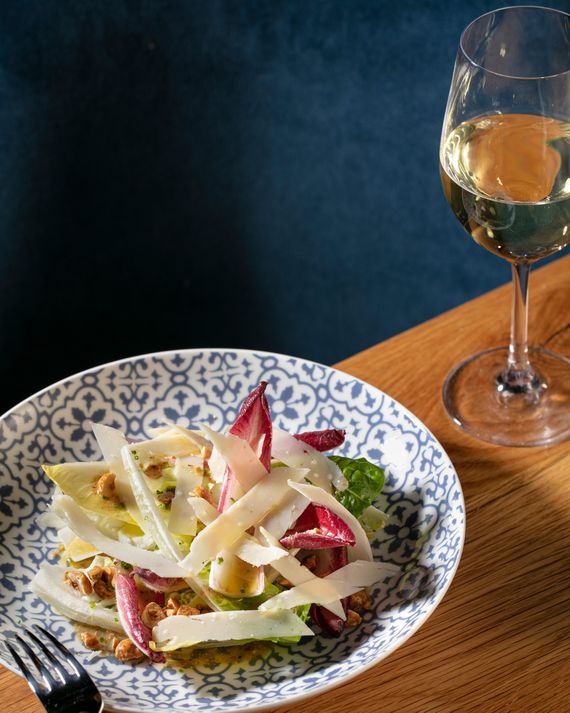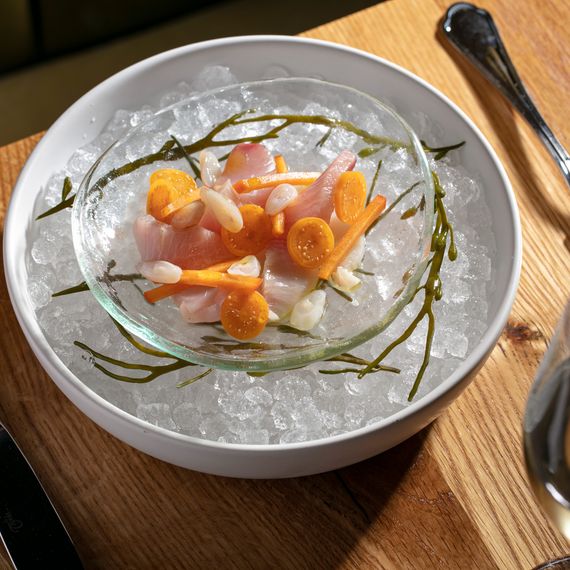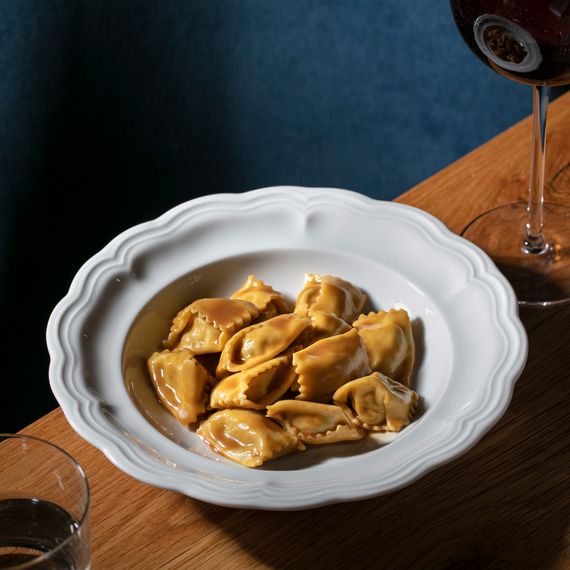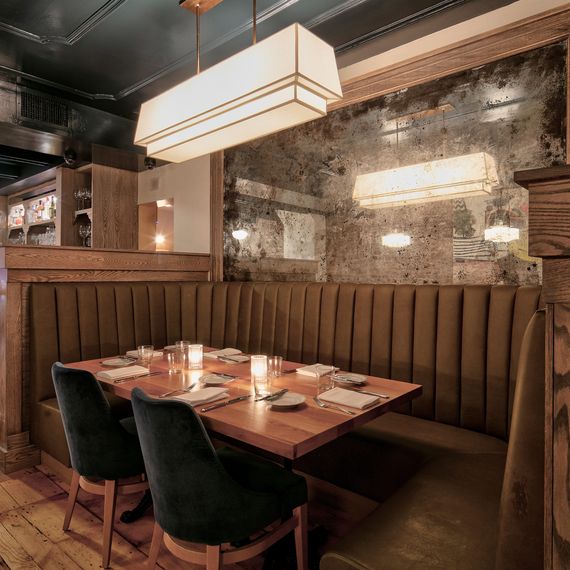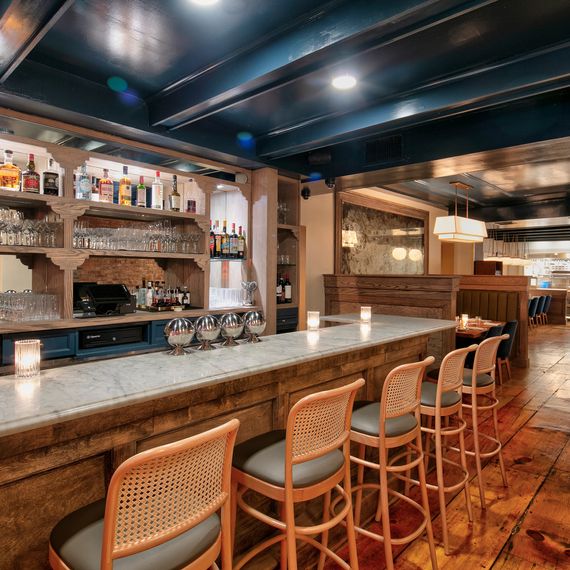 24 Minetta Ln., nr. Sixth Ave.; 212-606-4054; datoscano.com
*A version of this article appears in the January 20, 2020, issue of New York Magazine. Subscribe Now!