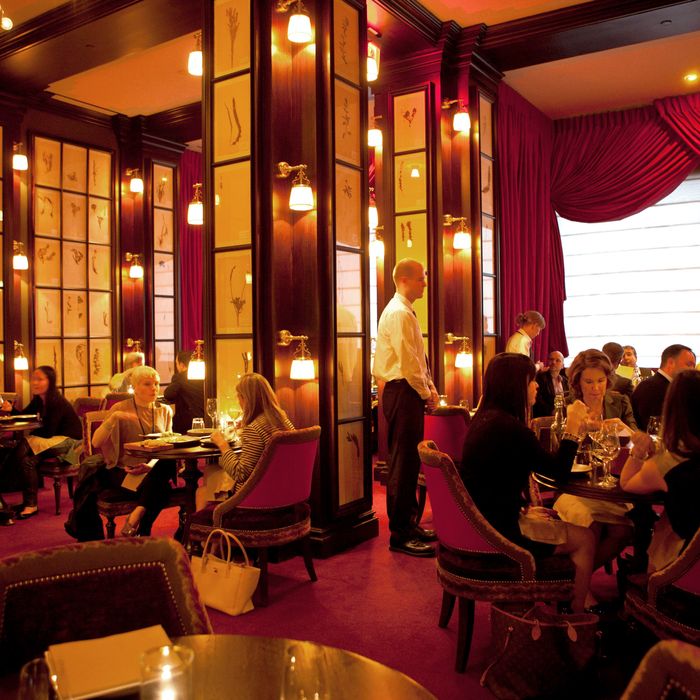 Humm opened the NoMad alongside his former business partner Will Guidara in 2012.
Photo: Danny Kim
It has been a year of dramatic conscious uncouplings for Daniel Humm, the world-renowned chef behind Eleven Madison Park. In July, the Swiss-born restaurateur announced that his longtime business partner Will Guidara would be leaving EMP and now he has alerted staffers at the NoMad, which he and Guidara opened in 2012, that he'll no longer be working with the NoMad Hotel.
Eater reports that the Sydell Group, the company that runs the hotel chain, will take over the restaurant operations from Humm's Make It Nice hospitality group. Beverage director Leo Robitschek and wine director Thomas Pastuszak have both agreed to remain with the restaurant while the Sydell Group looks for a new executive chef. The deal should be finalized by the end of the week.
In a statement to staffers, Humm called the move "a very difficult decision" but also gave us the perfect form message for our next breakup: "Partnerships can end, and restaurants can change — that doesn't mean they can't continue to grow. Through it all, I am incredibly proud of what we all have built. I know we'll celebrate the memories we've made together, and we're excited to see what the next chapter holds for all of us."
On his Instagram, meanwhile, Humm was a slightly more transparent, hinting that the breakup wasn't planned. "It was not for a lack of trying — this was not the outcome I wanted or hoped for," Humm writes. "But, at the end of the day, we just could not see eye to eye."