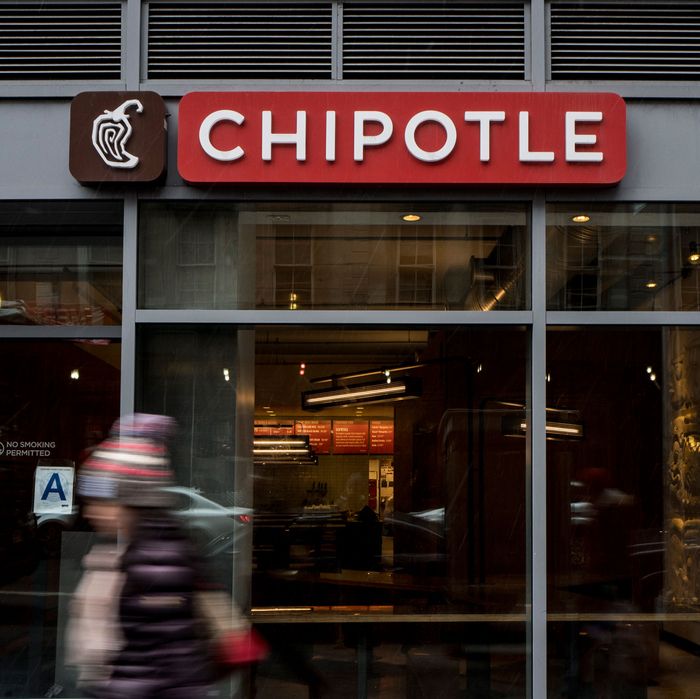 Photo: Andrew Renneisen/Getty Images
The last decade has seen Chipotle go from fast-casual golden child to problematic chain restaurant — remember the food poisoning controversy? — and now the company's reputation has taken another serious hit, courtesy of the Massachusetts attorney general's office.
This week, Chipotle was fined $1.3 million for 13,253 child-labor violations across dozens of locations in the state. Teens interviewed for the case said they were employed without work permits (required for employees under 18), sometimes worked past midnight, and clocked more than 48 hours a week at the chain. In at least a few cases, teenage employees said the long work hours affected their schoolwork.
In a statement, Attorney General Maura Healey wrote, "Chipotle is a major national restaurant chain that employs thousands of young people across the country and it has a duty to ensure minors are safe working in its restaurants," adding that she hoped other fast-food chains and restaurants would take note.
In addition to the child-labor fine, Chipotle was also fined for violating earned-sick-leave laws and will pay an additional $500,000 toward a state fund that will benefit educational programs for young people. All in all, the company will pay more than $2 million to the state of Massachusetts.