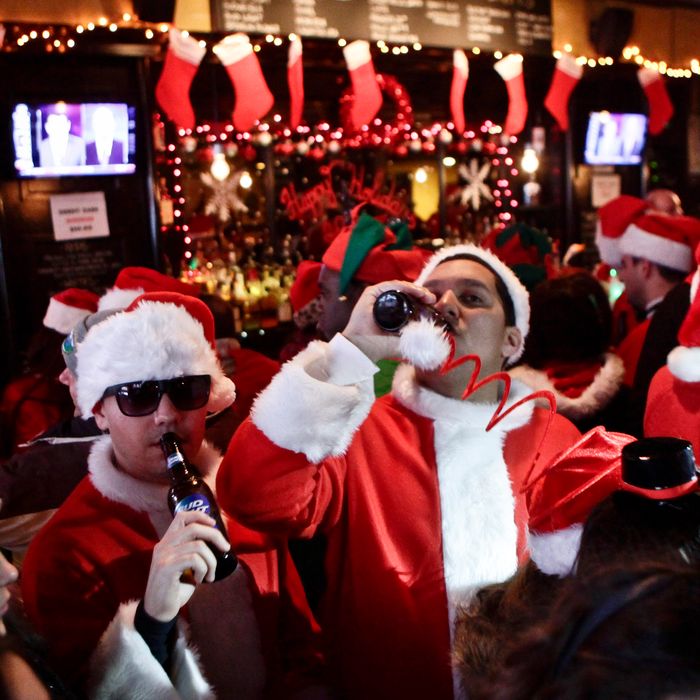 Stay nasty, Santacon.
Photo: Kena Betancur/Getty Images
New York is absolutely lovely around Christmastime. There's gorgeous window displays, the Rockefeller Center tree, ice-skating, and world-class performances of The Nutcracker to be enjoyed. And then there's Santacon, our black spot, our dirty little secret.
As with every year, Santacon — which involves people dressing up in Santa costumes and wreaking havoc on East Manhattan — was a nightmare, blowing through our somewhat fair city like a drunk, beard-clad tornado. Below, a look at this year's Santacon, which included a Gucci "East Atlanta Santa" Mane cameo and a subway protest.