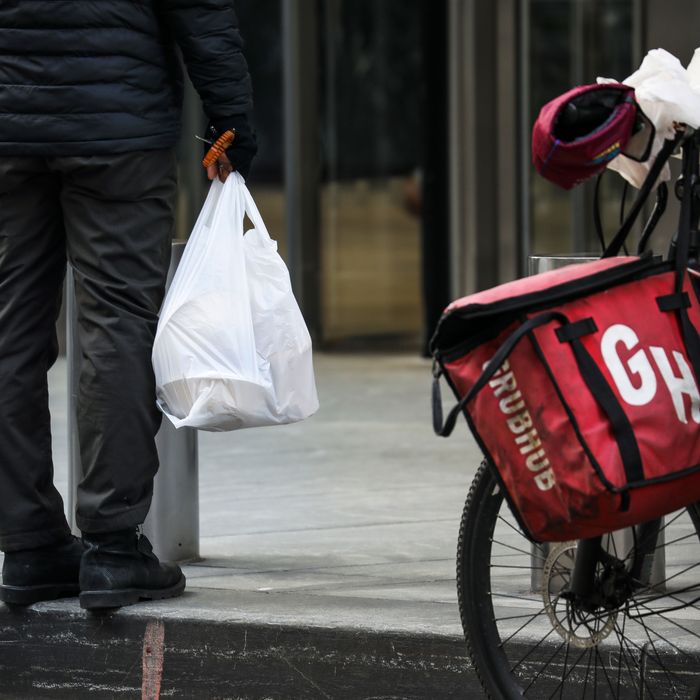 Throttle-assisted e-bikes have become as ubiquitous in New York City as taxi cabs, with delivery workers coming to rely on these vehicles, which can go as fast as 28 miles per hour and easily navigate through traffic.
But as the New York Times reports, a bill that would have legalized e-bikes suffered a major setback at the hands of New York governor Andrew Cuomo, who vetoed the bill despite overwhelming support from the New York State legislature.
In a statement, Governor Cuomo said he rejected the "fatally flawed" bill because it left out key safety regulations that he had requested, including mandatory helmet use, though he added that he would be willing to revisit the issue in 2020. Without legal protection, e-bike riders will continue to face fines of up to $500 and/or bike impoundment.
State Senator Jessica Ramos (the subject of this week's Grub Diet) was the lead sponsor of the bill and told the Times that the measure would have been a major boon for "tens of thousands of New Yorkers who desperately need relief from the punitive measures taken against them every day for merely doing their jobs." In 2019, the NYPD issued 1,114 summonses for illegal e-bike and e-scooter use.