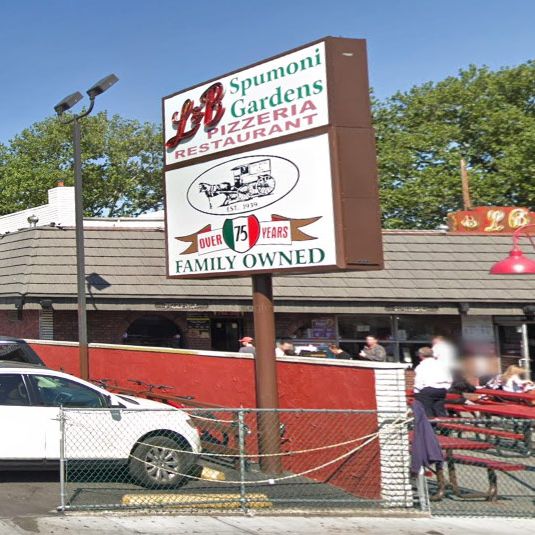 L&B Spumoni Gardens in Sheepshead Bay.
Photo: Google Maps
Three years after L&B Spumoni Gardens co-owner Lou Barbati was shot and killed outside his Dyker Heights home, a man has been convicted in Barbati's murder.
Newsday reports that 44-year-old Andres "Andy" Fernandez of Long Island was convicted by a Brooklyn jury this week for the 2016 murder. Barbati, who was carrying more than $15,000 on him at the time of the murder, was shot five times after leaving the restaurant, best known for its square slices. Because the suspect didn't take the money, investigators were initially unsure of the killer's motive. In response, Barbati's family offered a $50,000 reward to anyone who could help identify the perpetrator.
Fernandez was found guilty on one count of second-degree murder and one count of second-degree criminal possession of a weapon, a full three years after he was arrested and charged in November 2016. According to authorities, Fernandez stalked the 61-year-old Barbati at his famed pizza restaurant and then waited for him to return home in what has now been deemed a robbery gone wrong. Fernandez will be sentenced in January and faces 25 years to life in prison.