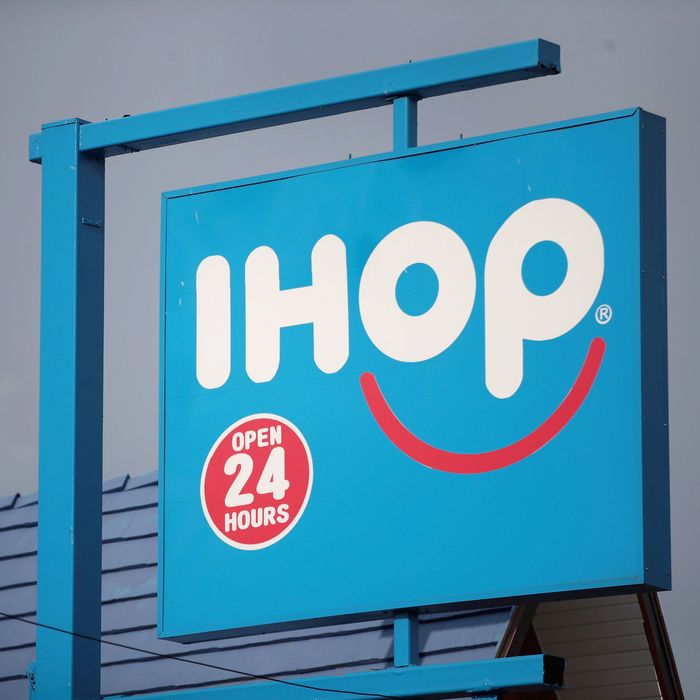 Photo: Scott Olson/Getty Images
Have you ever woken up desperately craving pancakes, but didn't have time to sit down and devour a stack before the grind? Well, IHOP is listening.
This week, higher-ups at the pancake house announced plans to push into that always-sexy 21st-century restaurant category — fast casual — and the company wants to do it under an entirely new name: Flip'd.
According to company execs, Flip'd will be a chain of to-go spots offering slightly better breakfast-food options as well as coffee, all in a bid to compete with the likes of Starbucks and Dunkin'. Among the grab-and-go options, there'll be pancake bowls, chicken sandwiches, breakfast burritos, and even … salads? Not something we associate with IHOP, but okay!
The company will start rolling out the new chain of millennial bait next year, starting with Atlanta and adding locations in New York, Denver, and San Francisco throughout 2020.