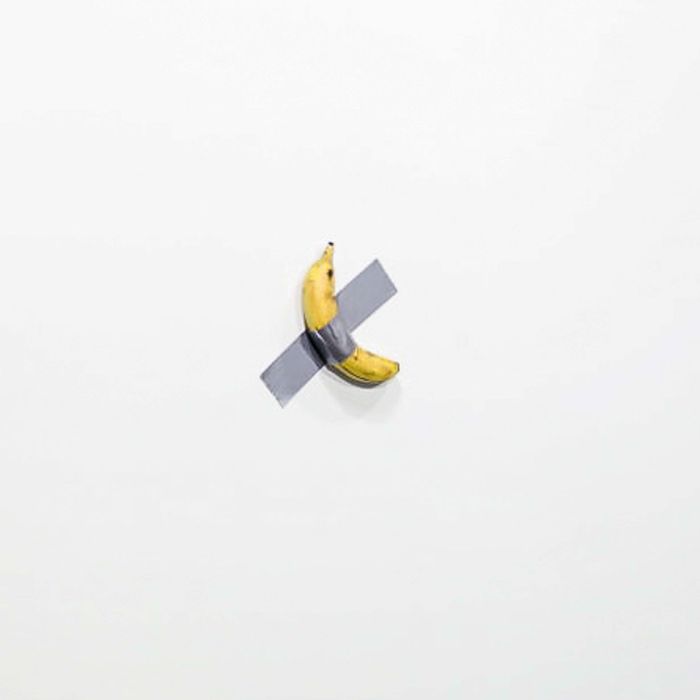 Good night, sweet prince.
Photo: Courtesy of Art Basel
The biggest story out of this year's Art Basel, the globe-trotting art fair taking place in Miami, has undoubtedly been about "Comedian." What is "Comedian" you ask? At its core, a banana duct-taped to a wall and on sale for $120,000. In a larger sense, exactly the kind of art that invites parody of the Velvet Buzzsaw variety.
The artist, Maurizio Cattelan, has already sold two in his first appearance at the fair in roughly 15 years. But someone ate the third and final one, which was going for more than the previous two 'nanas.
CNN reports that it was performance artist David Datuna who put a (temporary) end to the spectacle by walking up to the artwork and consuming the banana in a performance he latter dubbed "Hungry Artist" on Instagram. Organizers told CNN they have the resources — what, 70 cents? — to replace the banana, but for now, it's been taken down to ward off any copycats looking for a potassium boost.