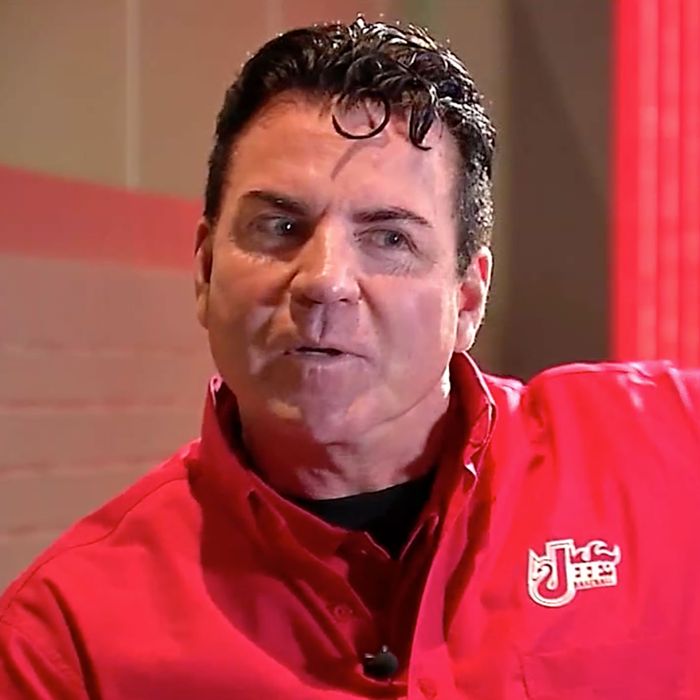 John Schnatter
Photo: WDRB News
There's nothing like a completely unhinged interview to make an already bad situation worse. Just ask Prince Andrew or John Schnatter, the erstwhile founder of pizza chain Papa John's who was ousted from the company last year after using the N-word on a conference call.
Ever since, Schnatter has been on a revenge tour of sorts, which included a bleary-eyed interview with Kentucky's WDRB News this week where he claims that he was set up, and that his enemies used "the black community and race to steal the company." He also revealed that in the last 30 days, he's had 40 pizzas and has come to conclusion that the pizza at Papa John's just isn't good anymore. He ends the whole thing by threatening that "the day of reckoning" will come for Papa John's. Scary.
Even though the edited interview is less than five minutes long, it provided plenty of fodder for the internet to pick apart, including Schnatter's bizarro 40 pizzas in 30 days claim. Here's what people have to say about what will surely go down as one of the year's sweatiest, non-sports-related interviews.