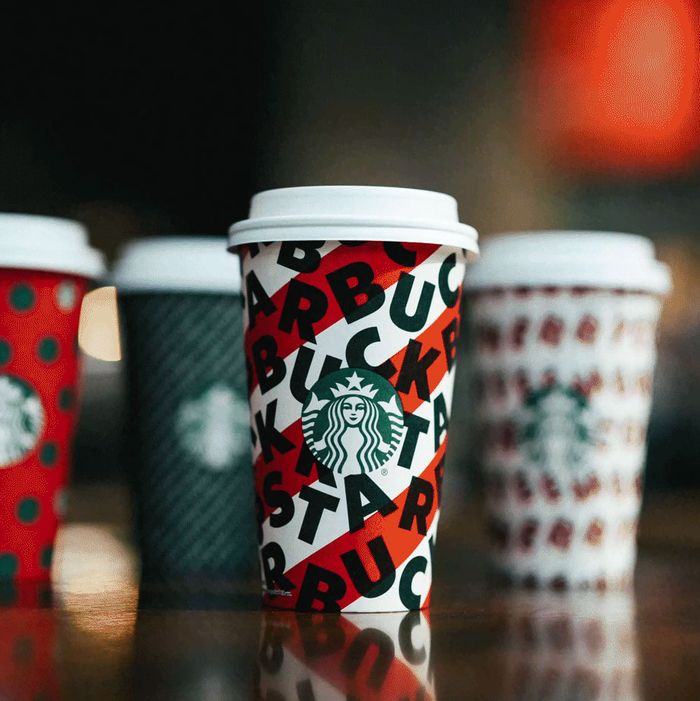 Every year, Starbucks releases a new collection of holiday cups. And every year, the coffee chain manages to offend or confuse the general population. And 2019 is no exception!
This week, the Seattle-based company shared its holiday coffee cups, a yearly tradition, and as usual the chain is eager to avoid any religious symbols or phrases, despite the calls of coffee-loving Evangelicals. So, the theme of this year's cups will be "Merry Coffee." Yup, merry coffee. Like, the coffee is happy? Or, like, drinking this coffee will make you warm inside like the holiday season? Or the reason for the season is coffee? Who's to say?!
The phrase will appear on two of the four cups debuting this year, including one that "from a distance … looks like it's wrapped in green vintage wrapping paper. But up close, its tiny type offers a happy holiday sentiment." Wow! Meanwhile, the "Merry Dance" cup features "a lively pairing of red and green letters [that] jazz up a snowy white cup with a joyful holiday wish." That wish is merry coffee. It's almost offensive how inoffensive these cups will be.