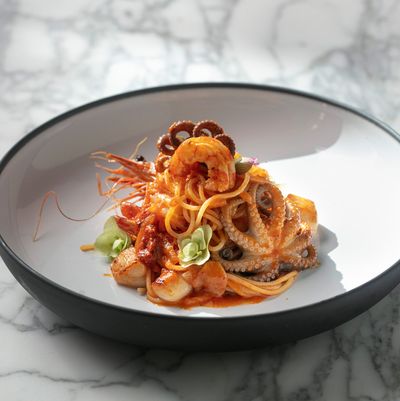 Spaghetti al frutti di mare, 'nduja, and Calabrian chili.
Photo: Melissa Hom
Alfred Portale's entire career in New York has been linked to Gotham Bar and Grill, the iconic New York stalwart that he left over the summer. During his tenure, the chef was an innovator of some of the late 20th century's most widely copied culinary trends including vertical plating, tuna tartare, and flourless chocolate cake. After all those years of making seafood salad, Portale says he'd been thinking about doing something else.
Now, his new spot, Portale, is in the home stretch, scheduled to open November 14. "It's just energizing," Portale says of the move. Located in the former home of Rouge Tomate, the Chelsea restaurant occupies space in a carriage house with a landmarked façade.*
Inside, the design is inspired by mid-century Italy, which is particularly evident at the bar. "It's very Gio Ponti–like," Portale remarks. The art on the walls includes paintings from New York City street artists and others including Paul Richard, a painting by Portale's kid, and a menu from a restaurant owned by the Troisgros brothers, whom Portale worked for. There's a big, visible wine cabinet past the bar, which will be stocked with bottles from Italy, France, and the States. Upstairs, there's a production kitchen where pasta is made, as well as a private dining room that can seat 40 for meals or 60 for drinks.
Food-wise Portale is a break from Gotham's French-informed American food. "Now I'm working with the Italian palette, Italian ingredients. It's really cool," says the chef, who betrays excitement when talking about the (still in development) menu. Suffice it to say, there's no seafood salad here, but there is seafood spaghetti, studded with octopus and red shrimp. Whatever ends up on the final menu, the cooking is what Portale calls modern Italian, and the idea came together when he was in the South of France near the Italian border. "The cuisine there is very light, very fresh, heavy in seafood — it's sexy, it's fun," he says. "So really we're doing all the flavors of Italy, the ingredients, with sort of the refinements of French technique."
Most of the pastas will have meaty flavors for winter, so there might be baked rigatoni with Bolognese bianco, or agnolotti with delicate squash, lamb ragu, and Pecorino. Eventually the team plans to mill its own flour for the pasta, but to start they're milling blue corn, bought from the Union Square Greenmarket, for the restaurant's polenta.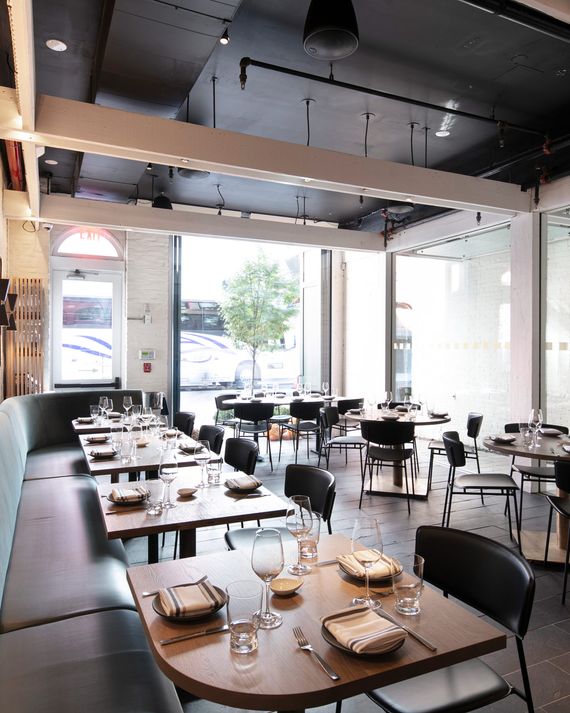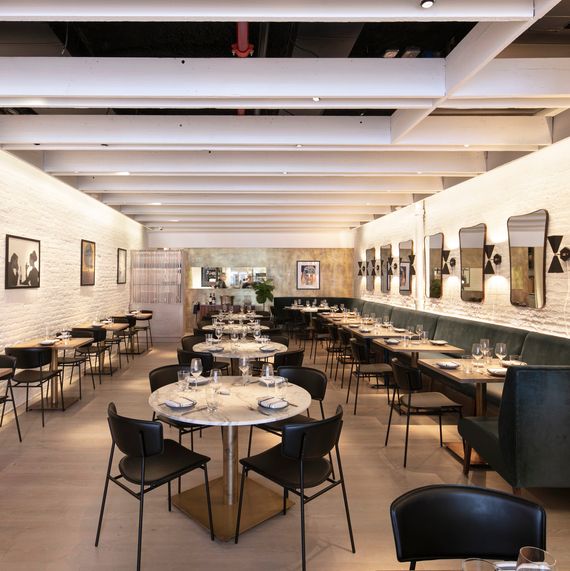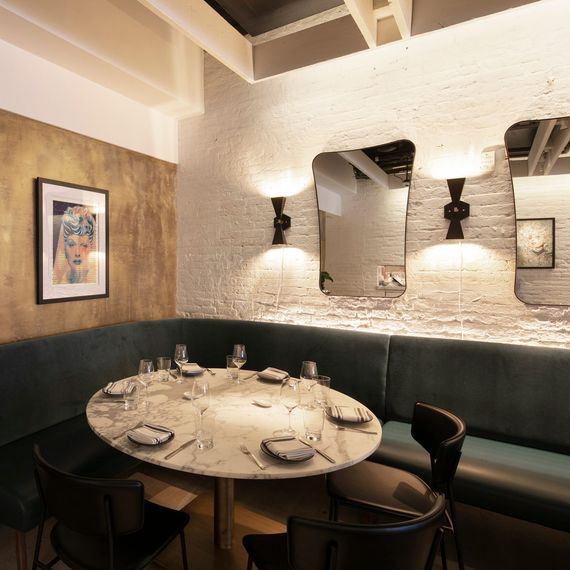 Along with the expected pastas and entrees, Portale will serve a variety of small snacks and appetizers. Maybe a snack of meatball sliders, a nod to his Italian-American heritage, and definitely an appetizer of roasted fennel. Portale says he might even dabble in raw tuna, albeit not as a tartare.
Portale is eager to talk up his staff, too, including pastry chef Kaity Mitchell. "She's put together a bread program that has shocked even me," he says. Those breads may include a ricotta roll that's made of half ricotta and half flour. "It has the interior texture of a Parker House roll, but even richer." As for desserts, there will be three or four at any given time, and all will be, in Portale's words, "very approachable, highly recognizable desserts — very Italian." What does that mean? Cannoli with homemade Nutella, perhaps, or milk-chocolate tiramisu with espresso gelato.
Portale, 126 W. 18th St., nr. 6th Ave.; 917-781-0255