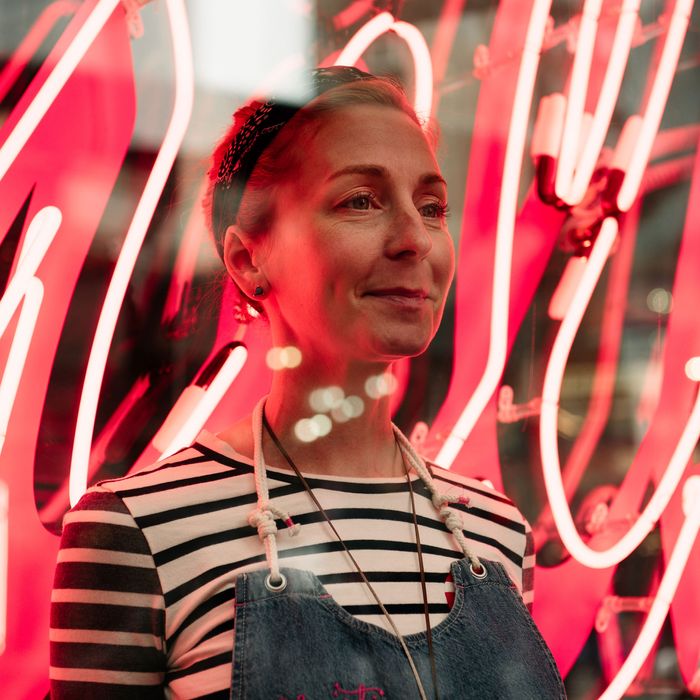 Tosi, inside the Milk Bar Flagship.
Photo: Scott Heins
This Saturday, November 16, Milk Bar, the rainbows-and-unicorns bakery run by two-time James Beard Award–winning chef Christina Tosi, will open its first New York City flagship store on Broadway and 29th Street, at the Ace Hotel in Nomad. The store, which is 5,000 square feet spread out over two levels, is the company's largest and, fittingly, will also offer all sorts of new things: a build-your-own cookie and cake area, a Milk Bar care-package station, and a Mini-Mart stocked with Milk Bar classics (Compost Cookies, Cereal Milk, etc.), skateboards, and other swag, as well as labs, classrooms, and an enigmatic underground kitchen. It's a lot. It's all the things. And it's very fun.
Grub sat down with Tosi to talk about the neon, the sprinkles, and a first date that, at least in part, inspired the new store.
Why a flagship? Why now?
When I opened the first Milk Bar 11 years ago, I told myself, Okay, it gets me out of bed in the morning and let's see what happens. I definitely didn't expect all of these things to happen, but when I look back I realize now that this was actually the dream, so it's like our homecoming.
So is it more of a café or a store or school or what?
It's a place you go to seek out adventure, whether it's, like, a five-minute delicious taste bud adventure on the way home from work, or a several-hour adventure with all your friends. You can come for just a cup of coffee, or you can come to send love and care packages to someone who needs it, or you can just hang out in a blowout version of all our mini Milk Bars that you already know and feel excited about. It's not a place you go just for Instagram pictures; it's where you go to enjoy your life.
Can you compare it to anywhere else?
All I can compare it to is me on the inside. If you followed me around on a Saturday or Sunday, it's what I do. I'm doing some eating, some shopping. I want to make something with my hands. I want to have some warm human connection.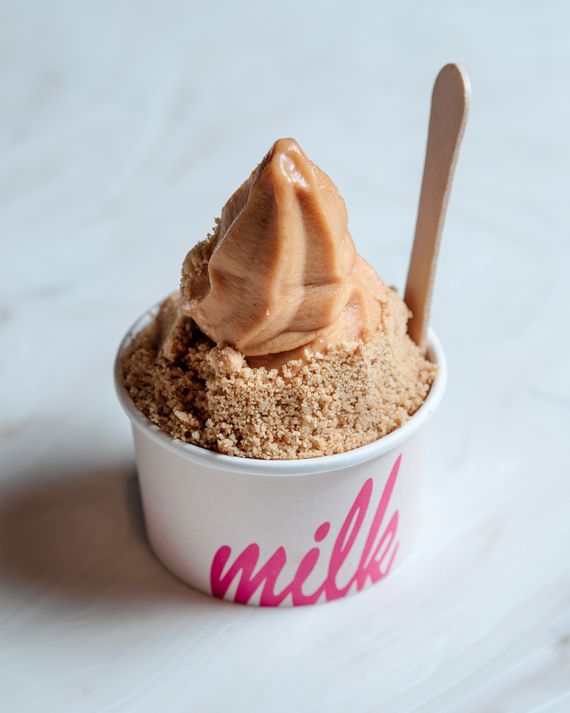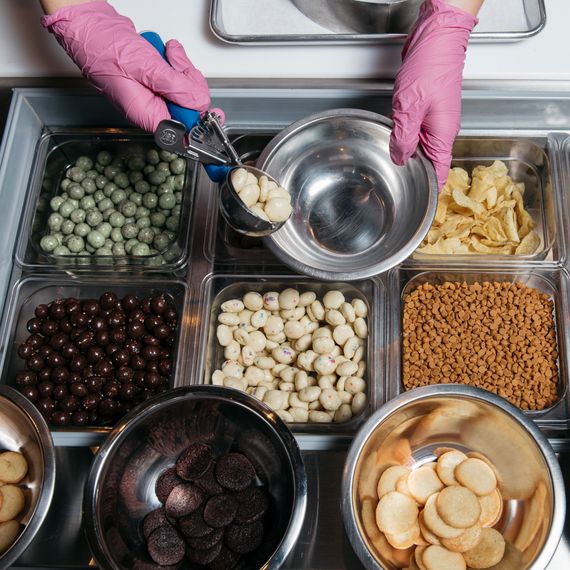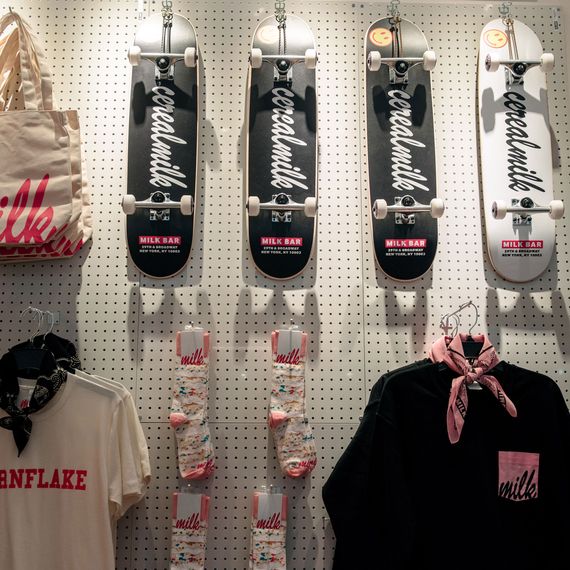 You've mentioned that customization will be part of the experience. What exactly can guests customize?
We have Build-a-Cookie and Build-a-Cake, where you make a reservation and get your own baker. We'll take some walk-ins, but it's highly recommended to book your spot ahead of time on milkbarstore.com. If you're building a cookie, it's a giant eight-inch cookie. You're really designing the thing from the bottom up. There's an option to build a pint of soft ice cream, where you crush whatever you want in it, by yourself or with your friends. And then, one of my favorite things, is that you can curate and customize care packages from the Mini-Mart. You even decorate the packaging and write the note yourself. It's the opposite of sending something from the UPS store which just bums you out. And of course, we take all the annoying, operational parts out of sending it.
What's the Mini-Mart? Can you get, like, your weekly groceries there?
I mean, I personally could. But no, it's like a snack-attack center meets a little bit of a gift shop. It's a few of our favorite things — favorite mugs, cookbooks, baking mixes. Stuff like that. A quirky puzzle, a cookie, a postcard with a free stamp, a sled, and a whole Milk Bar pie to go. There might also be Cool Ranch Doritos.
You've said the flagship is inspired by a school canteen. What was your childhood cafeteria experience like?
I always went straight to the snack bar in the middle of our cafeteria. Every single day, my lunch was three chocolate-chip cookies and a soft pretzel. We also have this old-school PA system for announcements. Like, if there's something wicked cool coming out of the lab, we're going to blast it.
Can you tell me about the R&D kitchen? What's the deal?
It's very underground. There's a weird hotline that will say what's available — it could be a plate of desserts we're trying out, or some new crazy cereal. It's a total playground. You can peek into it and see us working on things and you can try things. It's like, Welcome to our creativity!
Is the flagship a good date spot?
Yes! On my first date with my husband, we pretended to be NYC tourists at the Marriott Marquis. There's a version of that here, too. You can build a cookie and go to the park and eat your cookie together. It's a romantic thing, putting your creativity out on display together.
Should we be prepared to spend a lot of money there?
Totally not. You can buy a single truffle, eat a bunch of free samples, spend three bucks, or rent out the entire property. It's whatever you want.
What's your most favorite part?
To be honest, the "build-a" stations. Watching how people see themselves and celebrate and share together. That moves me. That, and the care packages — the spirit of it all means a lot to me. Like, how can we help human connection grow right now? We all need more of that. If we've done our job well, that's what this flagship will do. It will beg the question: Did we warm your heart and get you feeling like the wonderful individual that you are?