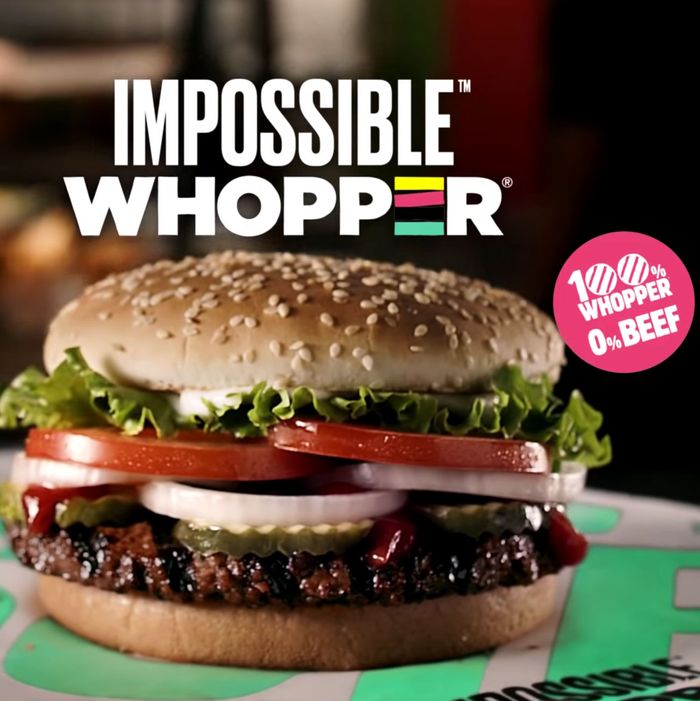 Well, the inevitable has happened: A vegan man is suing Burger King because he claims the Impossible Whopper, introduced earlier this year, comes in contact with meat via a shared broiler.
According to the class-action lawsuit, filed by one Phillip Williams in Florida, Williams paid a "premium price" for the Impossible Whopper ($5.59) and "suffered monetary damages in the amount that he paid to purchase." Williams says Burger King advertised the burger as "meat-free" despite his claim that it is actually contaminated with meat. Burger King has yet to address the lawsuit.
As Bloomberg pointed out in August, vegans have been wary of possible cross contamination for quite some time upon learning that Burger King had no plans to solely dedicate broilers to Impossible Whoppers. (The chain did, however, offer to cook the burgers using a non-broiler method upon request.) That being said, execs claim that the burger has been most popular among so-called flexitarians, or people who eat meat, but were also interested in a meatless option.