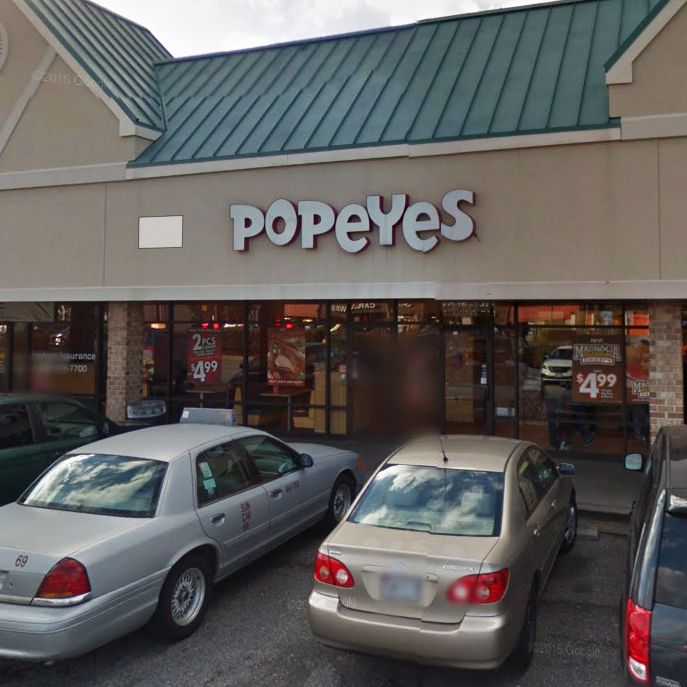 Popeyes.
Photo: Google Maps
A Maryland man died after getting stabbed outside a Popeyes, reportedly following an argument about the chain's fried-chicken sandwich. The victim, who was 28 years old, was waiting in line for the sandwich at the Oxon Hill, Maryland, location when he exchanged words with another man. Police believe the argument, which they took outside, was started over someone cutting the line. The sandwich was reintroduced on November 3, having been pulled from the menu at the end of August after causing huge lines and reportedly unprecedented business.
The victim died less than an hour later in the hospital, where he was taken after officers attempted to save his life on the scene. He has not been publicly identified by officers, but was from the Washington area. The suspect is still at large, and Prince George's County police spokesperson Jennifer Donelan has asked other customers present to reach out and for the suspect to turn himself in.
This is not the first incident over Popeyes chicken sandwich. In September, a Houston man pulled a gun after being told that the store didn't have any more of the sandwiches, which had been temporarily taken off the menu. In August, Business Insider reported that employees said that customers had threatened to fight and nearly gotten into altercations with employees when they found out they couldn't get a sandwich.