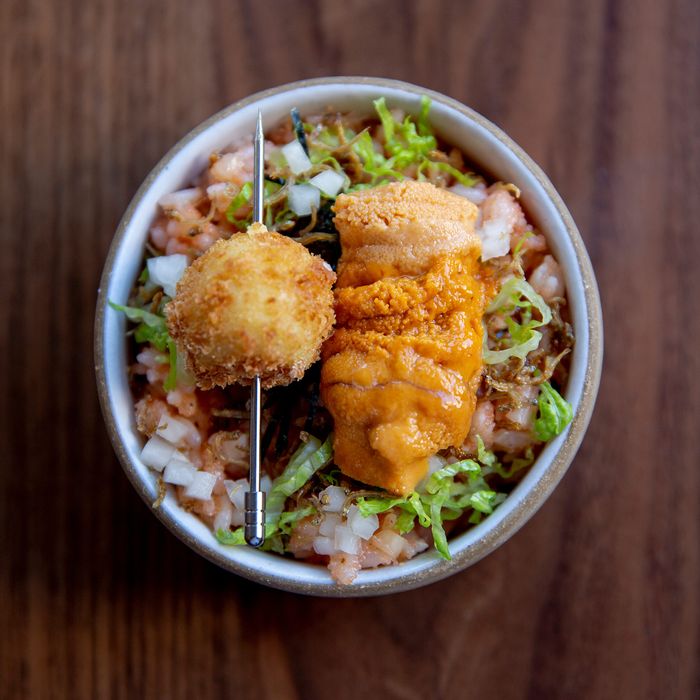 Myungran bibimbap or mentaiko brown-soy butter rice, quail egg tempura, candied anchovy, toasted seaweed puree, pickled radish, and roasted chili oil.
Photo: Mark Abramson
For the last few years, the chef Sungchul Shim cooked Japanese cuisine at (the recently closed) Neta. A native of Ansan, South Korea, he's also cooked French food at fine dining temples like Le Bernardin and Per Se, as well as at the Japanese-influenced Bouley. What he hasn't done is open his own restaurant. This Wednesday, he'll get the chance to run his own show when he opens Kochi, a Korean restaurant inspired, in part, by the royal cuisine of the Joseon dynasty. Don't expect him to go retro like the Seoul restaurant Jihawaya, which is associated with the Institute of Korean Royal Cuisine and has put on meals like a re-created banquet dinner served for the 60th birthday of one of the dynasty's Queen Mothers.
"It's traditional Korean royal cuisine transformed into the modern way with a Korean approach, with French technique, with Japanese ingredients," the chef says.
At the 30-seat spot, Shim and his co-chef Byeong Seok Lee will serve a chef's tasting of nine courses for $75, but the dishes won't just be out of the court cuisine canon. Others are skewered and cooked over Japanese binchotan charcoal. For the space, they went with lots of stone and natural tones. The wood on the underside of the bar is unfinished and looks like the side of a log cabin. Shim says they wanted to give it a "mountain" feel, and they decorated with a collection of vases from local makers like Jono Pandolfi on a shelf above the bar. He's also installing moss art on one wall.
The menu, which will change weekly and more broadly seasonally, starts with tarak-juk, a pine nut and potato milk soup with a corn fritter; and a mul-hwe, a raw fish preparation made with scallops, octopus, pickled onion, perilla leaf salad, and tiger's milk. That last ingredient is a marinade for ceviche, made Korean, as they put it, with celery, onion, ginger, and garlic, fermented for two days.
That approach is seen in other ingredients like the ricotta doenjang served with the yachae-twigim, or fried asparagus, and the vierge, a French sauce they're making with makgeolli mixed with sake, honey, and rice vinegar. The vierge comes with the saengseon-gui, grilled mackerel with eggplant. More French influence shows up in their andong jjimdak, traditionally a braised chicken dish, for which Shim says they took cues from coq au vin. The poultry is marinated overnight in soy sauce and pear juice, then steamed and cooked on the grill. You'll also find a bossam with hazelnut ssam-jang, and bibimbap made with rice cooked with mentaiko brown-soy-butter. It comes with a blitz of flavors: candied anchovy, toasted seaweed pure, and sesame-chili oil.
Shim and Byeong Seok cooked together at Neta, and they've brought along another friend from the restaurant, Jonathan Lee, as the beverage director. ("So three Korean guys, or guys of Korean backgrounds, met at a Japanese restaurant," Lee jokes.) The restaurant will open without a liquor license, which they expect to have soon, but Lee has all his cocktails worked out. They're classics with a Korean sensibility and ingredients like the perilla leaf (a member of the mint family) in the rye-based Ginger Mint Sour, or the Korean plum extract in the rum-based Plum Island.
"I'm going to use ginseng, which is underused as a bitters. Ingredients you don't typically see at a fine dining restaurant," he says. One ingredient Jonathan's particularly hyped about serving and using in his drinks? High-quality soju, which he'll use in some of his cocktails, namely the Signature Pear with Korean pear syrup and sparkling chardonnay, and serving straight.
It's a liquor that is often derided by those who've only drunk the mass-produced stuff. One recent afternoon at the restaurant, he brought over a couple bottles of Hwayo. The brand is made in the traditional way — as it was for the royals — with 100 percent rice, and more specifically rice from Yeoju in Gyeonggi province. "They reintroduced classic soju to the market," Lee says of the producer, the Kwangjuyo Group. Referring to Shim, Lee added, "This soju is also how we became friends."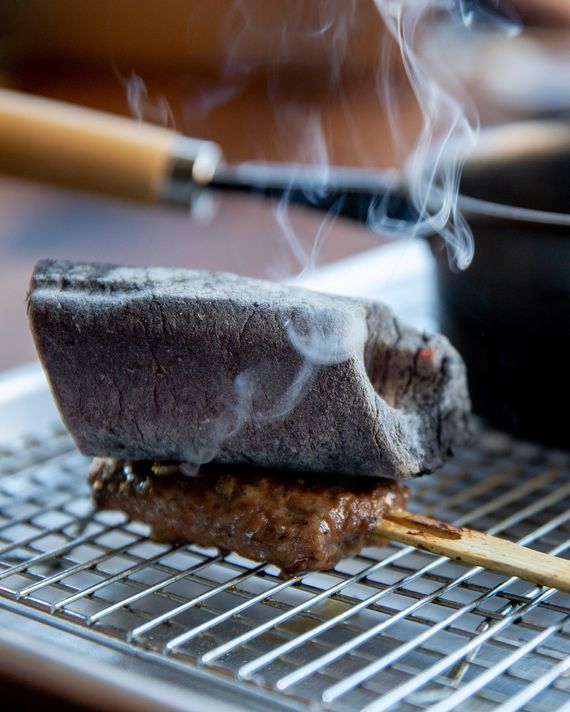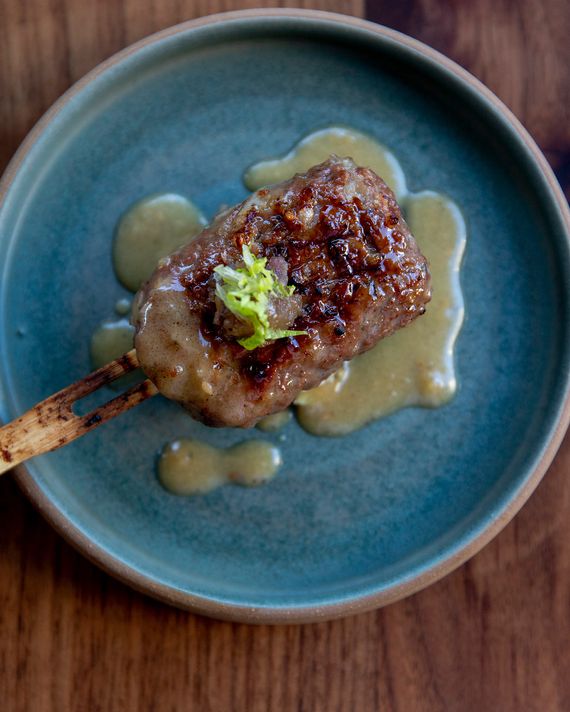 Kochi, 652 10th Ave., at W. 46th St.; 646-478-7300