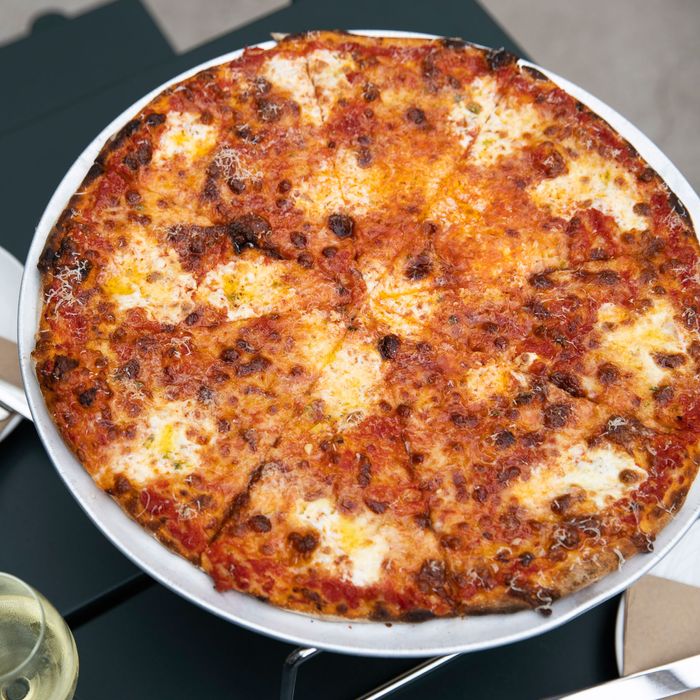 Philly's own Pizzeria Beddia comes in at No. 4.
Photo: Ryan Collerd
As the year comes to a close, the final Best New Restaurant lists are rolling in. Today, Esquire's Jeff Gordinier shared his annual list of the finest eateries to open their doors around America, and it looks like the critic had the time of his life eating through our fair city, among other locales.
In fact, five New York City restaurants made the cut, including Jo Park's Kāwi at Hudson Yards, French-Indonesian spot Wayan, Red Hook Tavern, kaiseki spot Odo, and Emilia-Romagna restaurant Rezdôra. Additionally, Victoria Blamey–run Gotham Bar & Grill was crowned Comeback of the Year, while Hong Kong import Hutong was dubbed Import of the Year. Check out the complete list below.