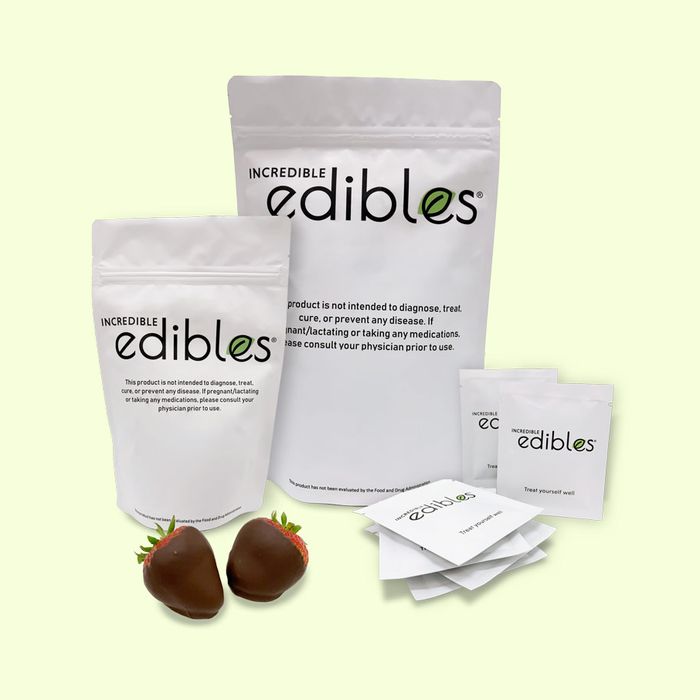 Photo: Edible Arrangements
Wait, Edible Arrangements wasn't making edibles this entire time?! Shocking. But after two decades of delivering artfully arranged fruit baskets to moms and recently promoted friends everywhere, the Atlanta-based company has hopped aboard the already-crowded CBD bandwagon.
CNN reports that the company has made its new CBD products — dubbed Incredible Edibles — available in Dallas with plans to make it available nationwide by the end of the year. The products include a high-quality CBD powder that will be used by franchisees to infuse chocolates and smoothies with everyone's favorite nonpsychoactive hemp by-product.
All in all, a pretty smart move from a company with "edible" in its name trying to take advantage of the $5 billion CBD industry.