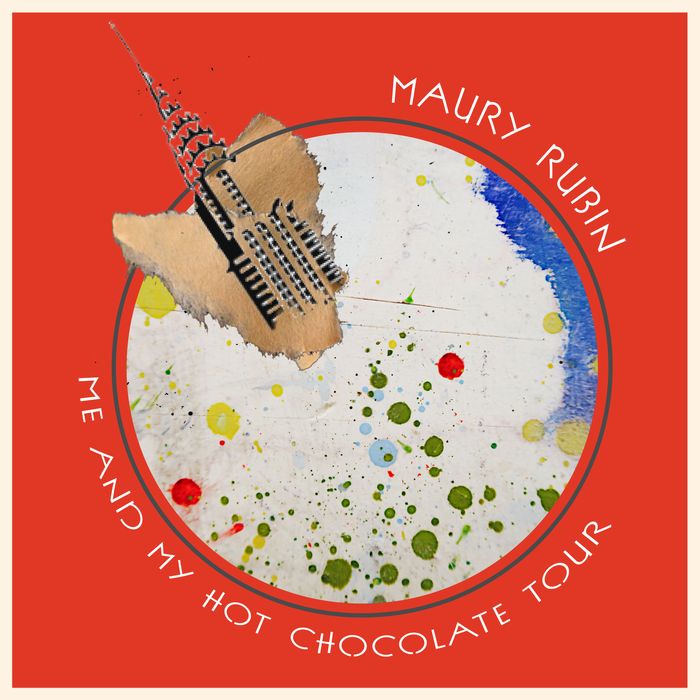 Those mourning last month's closing of City Bakery may be suffering withdrawal from any number of that Flatiron District institution's iconic treats: the Ur-Frankenpastry pretzel croissant, the monster chocolate-chip cookies, the less-heralded but arguably better little peanut-butter domes, the mysteriously delicious blueberry-corn muffins. But on the prospect of facing a cold, damp winter without superior hot chocolate, we have good news. Maury Rubin, the bakery's founder, baker, and hot-chocolate-maker, is embarking on a citywide series of pop-ups he's calling Maury Rubin Me and My Hot Chocolate Tour, and his rich and frothy elixir will begin to flow this Friday at the Greenwich Village location of Morgenstern's Finest Ice Cream (88 W. Houston St., Friday through Sunday, noon until sold out).
Rubin has been associated with the drink ever since he stumbled onto the recipe by accident, when a chocolate-mousse experiment in his apartment kitchen went awry. The monthlong hot-chocolate festival he launched in February 1992 became an annual event, with a daily changing flavor from a repertoire of 40 ranging from the somewhat straightforward (bourbon, banana peel) to the purely conceptual (Arabian Nights, "Happy"). There were related innovations: big square homemade marshmallows to sink in; a mini-size "shot" option for those who couldn't manage a nap immediately after. For a short time, Rubin even introduced the product in prepackaged, shelf-stable, ready-to-drink form, and sold it retail.
Now that he has extricated himself from City Bakery, which might return in some form without him, Rubin is in the very early stages of launching a new chocolate company, with plans for the first product to be an updated version of that packaged drink. While those details are being finalized, he will be popping up next month at locations like Zabar's, Essex Market, and rink-side at Rockefeller Center. For details and additional dates, which might extend through the winter and into prime hot-chocolate-festival season, follow him at MeandMyHotChocolate.