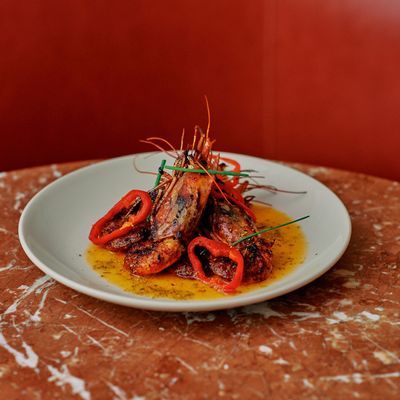 Nola prawns with bell peppers and green onions.
Photo: Christian Rodriguez
Here are a few indisputable truths: The Earth orbits the sun. One plus one equals two. And the best flavor of Zapp's kettle chips are Voodoo. Recently, New York gained an ode to that last point in the form of the Voodoo caviar dish at new Lower East Side spot Canary Club.
The dish appears table side in three parts: Two tiny mother-of-pearl-esque spoons for scooping. A tin can of Siberian sturgeon caviar. And a heaping plate of large ribbons of potato chips seasoned with the same winning combination of spices found in the aforementioned Voodoo Chips: salt, vinegar, barbecue, and jalapeño.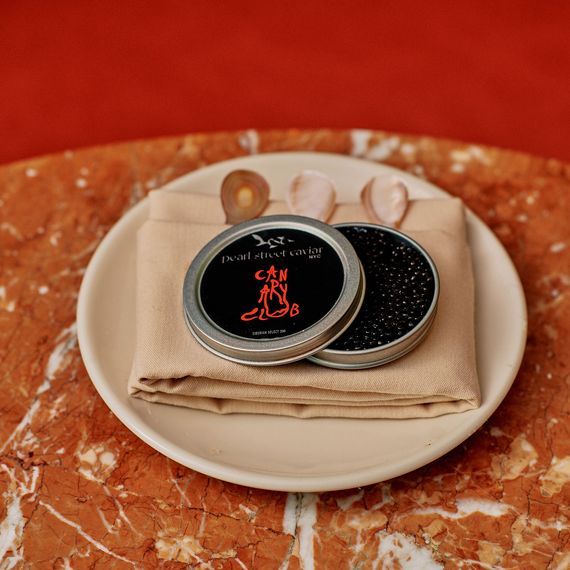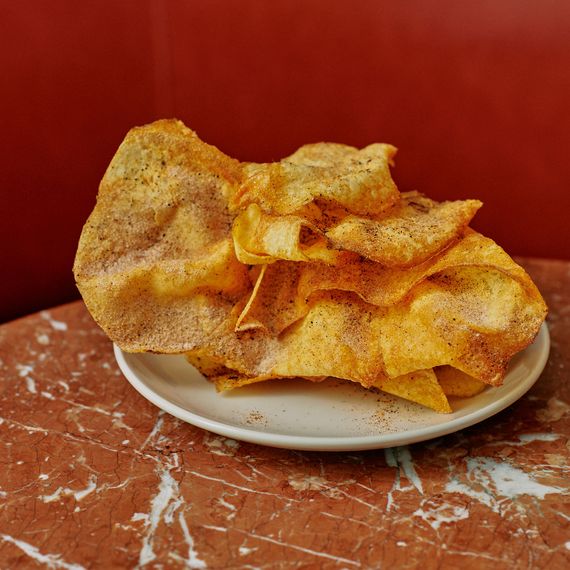 This is just the first of a series of notable seafood dishes available at this new restaurant from the husband-and-wife team behind nearby Grey Lady and created by chef Tadd Johnson, formerly of the The Smile. With 32 seats squeezed into a dining room the size of a postage stamp, it almost becomes part of the experience to see what other diners are ordering.
The restaurant's slightly charred Nola Prawns, for instance, feature four massive sea bugs smothered in a warm sauce with cayenne, oregano, garlic powder, and thyme and served with fresh green onions and bell peppers cut on the bias. Wood-roasted oysters, meanwhile, arrive in a small pool of warm butter. "I knew wood-fired oysters one hundred percent had to be on the menu," says co owner Ryan Chadwick. A dish called petit cochon and clams involves  cooked clams in a tomato sauce with hunks of fatty pork belly and crisp potatoes.
"We wanted New Orleans, but what you'd get in New York City," Chadwick says of their approach " It's all in the form of tapas, so you don't feel so full that you have to leave and go to bed."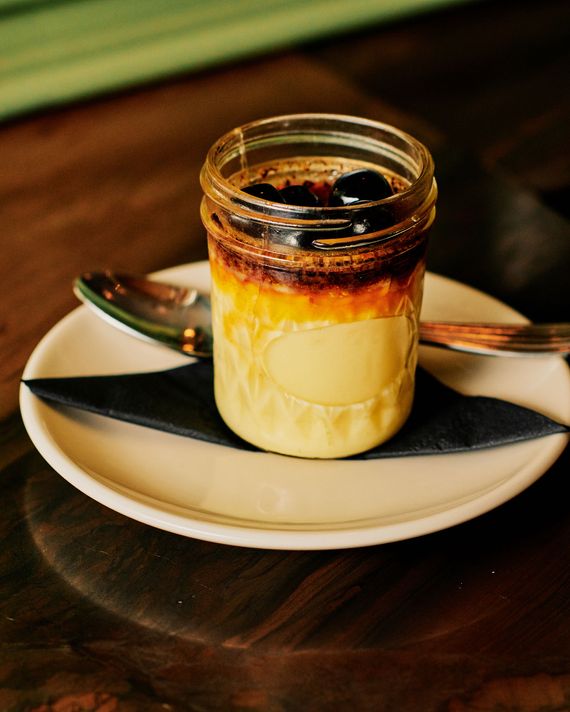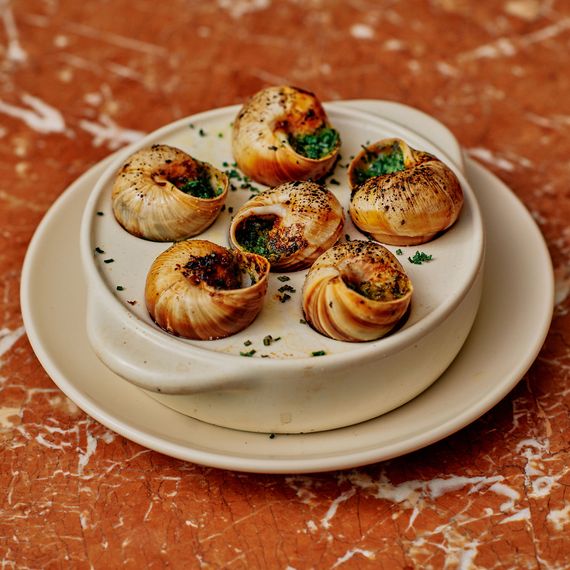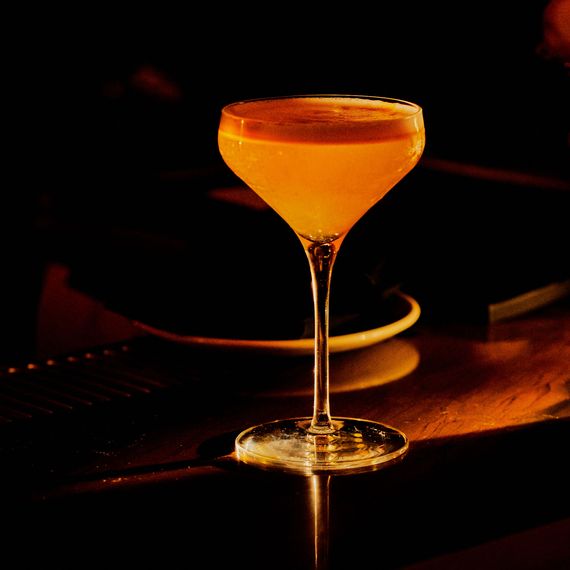 Another nod to NOLA: Lots of cocktails. The drinks — named for 20th-century surrealists and dadaists like Salvador Dalí, Max Ernst, Man Ray, and René Magritte — trend toward modern. The smoky Surrealist Manifesto features mezcal, an herbaceous digestif called becherovka, maple syrup, and chocolate mole bitters. The Persistence of Memory — sherry, prosecco, blanc vermouth, pamplemousse — drinks like a muscular spritz. The Magritte is the restaurant's mocktail offering, featuring Seedlip's allspice and cardamom "spirit" as the base alongside apple and lemon.
The expectation is that revelers will come by for a light, but serious dinner of New Orleans–inspired cuisine before descending into the basement for live jazz performances and dance parties. Canary Club will also open its 16-seat private dining room in the next two weeks, where the current menu and specials like suckling pig and pizza, baked in the on-site pizza oven, will be on offer. A brunch menu is also in the works, with a plan to incorporate live jazz.