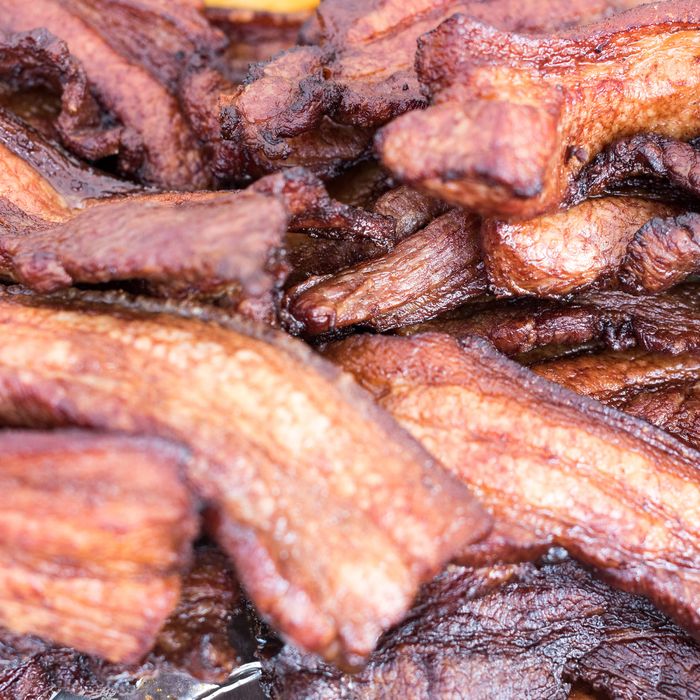 None of that!
Photo: Roberto Machado Noa/LightRocket via Getty Images
Just one day after the New York Times declared (via a report in the latest issue of Annals of Internal Medicine) that beef and pork may not be so bad for us, the New York City Council has gone in the opposite direction.
This week, the council passed a resolution encouraging the Department of Education to ban all processed meats in New York City schools. Resolution 238 was introduced last March by Bronx councilman Fernando Cabrera.
This comes a few months after Mayor Bill de Blasio instituted Meatless Mondays across all city schools, a measure that went into effect at the beginning of the 2019–20 school year. It's now up to the DOE, which banned some processed meats over the summer, to decide whether to go forward with the measure.
This post has been corrected. A previous version said processed meats will be banned in city schools, but the City Council decision is only a recommendation.