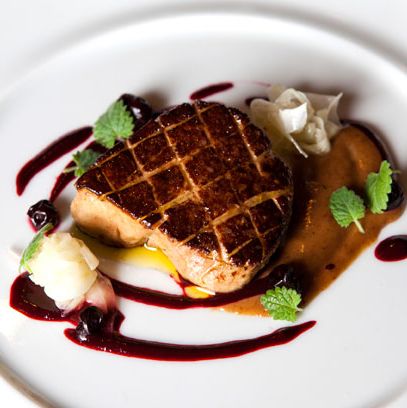 No mas!
Photo: Nicole Franzen
It's all over now, foie gras. On Wednesday, the New York City Council passed legislation banning the sale of foie gras in the five boroughs. However, the ban won't go into effect until 2022, in order to help farms adjust to the coming apocalypse. New York follows California in banning foie gras, which went into effect in 2012. Chicago also tried to ban the delicacy, but gave up after two years.
Manhattan councilwoman Carlina Rivera sponsored the bill, telling the New York Times gavage is "the most inhumane process" and "one of the most violent practices" in the food industry. Gavage is the forced feeding of ducks or geese, and the traditional way of making foie gras or fattened liver. However, farmers and others argue that the practice is not, in fact, cruel.
When the bill goes into effect, violations will be punishable by a $2,000 fine. That is, if the foie gras is produced by forced feeding, which not all of it is. According to the Times, roughly 1,000 city restaurants serve foie gras, some of which get theirs from upstate farms like Hudson Valley Foie Gras. La Belle founder Sergio Saravia, speaking to the paper, calls the bans "devastating" and says they've lost $50,000 of revenue a week from California. The delayed start of the ban, Rivera says, will allow producers to change their business models. Over half of the City Council sponsored the foie gras ban, which was part of a larger animal-welfare legislation.