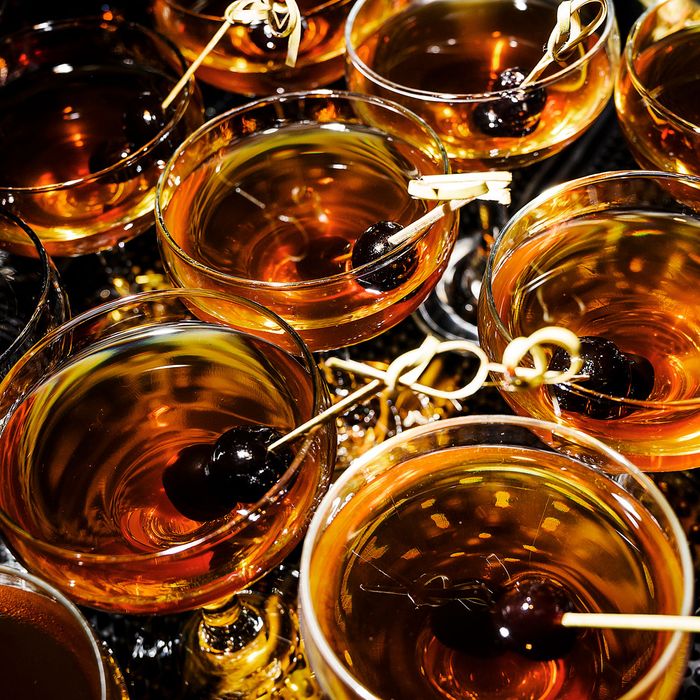 Pegu Club's Little Italy cocktails.
Photo: Dina Litovsky
To some, last night was just Monday. But for others it was a night for feasting and celebrating some of the city's finest chefs and bartenders at the 2019 edition of New York Taste. As usual, the bites were incredible, the drinks were flowing, and a few of us had to be rolled home. Below, some of the culinary highlights, and be sure to mark your calendar for next year.