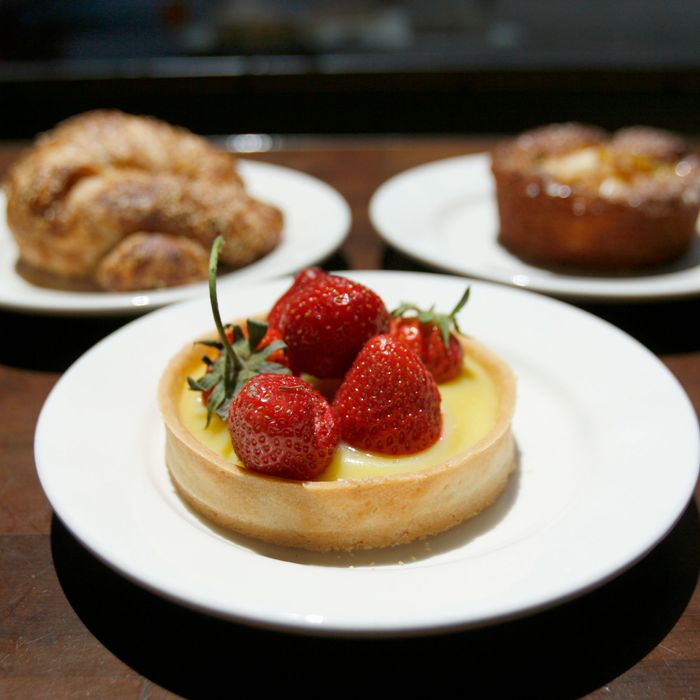 City Bakery's time on West 18th Street is over.
Photo: Carmen Lopez and AJ Wilhelm
Long live the pretzel croissant. City Bakery, a New York institution and home of a delicious hot chocolate richer than Mike Bloomberg, has closed after nearly 30 years. The writing had been on the wall, or maybe it's better to say the feed. Founder Maury Rubin had announced earlier this month that the bakery would not remain in its current location and possibly "close entirely" due to debt. The closing was confirmed in an Instagram post yesterday, though it came with a silver lining, however likely or unlikely, of a promise that the business would return.
City Bakery is one of those enduring places that, even after it became iconic in the food world, remained as good and vital as ever. Before the Cronut was a dream in Dominique Ansel's mind, Rubin introduced the city to his pretzel croissant, which became one of the city's most famous pastries. (Rubin has very strong opinions about croissants.) It was also a hub in its neighborhood, a meeting place with a salad bar and other café food, and spawned the mini-chain of Birdbath Bakeries, most of which have since closed. New Yorkers will have to wait and see if City Bakery does in fact return, but if it doesn't, the city is worse off for it.