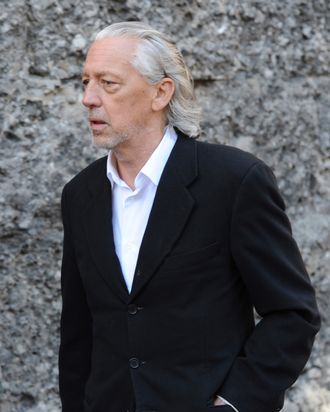 Photo: Hannes Magerstaedt/Getty Images
Last Thursday, world-famous bartender Charles Schumann received the Industry Icon award at the World's 50 Best Bars ceremony in London. Five days later, the German national returned the award following backlash over sexist comments he'd made in interviews.
In at least two interviews, Schumann has dropped such gems as "A bar is no place for a woman. The important characters are always men", and "[Women] can come, but they are not wanted," which he said when a reporter at The Japan Times confronted him with the first quote.
Brooklyn's own Julie Reiner, co-owner of Clover Club and Leyenda, took to Instagram over the weekend to criticize the World's 50 Best Bar organizers, writing, "Sexism is not iconic. Misogyny is not iconic … Stop giving awards to assholes. Achievements don't excuse misconduct. Do better." To-date, that post has received nearly 1,200 likes, many of them from other members of the bar community.
In a statement shared on Facebook, Schumann explained that despite what he said, "I didn't doubt at any time that women could be bartenders," and that he is "sincerely sorry." In response, the World's 50 Best Bars accepted his returned award. But as Reiner pointed out in a second post shared this morning, there is no taking it back when it comes to awarding suspect individuals. "You waited it out perhaps in hopes that it (and we) would go away," she writes. "You said nothing and in doing so you told people all over the globe what you think."