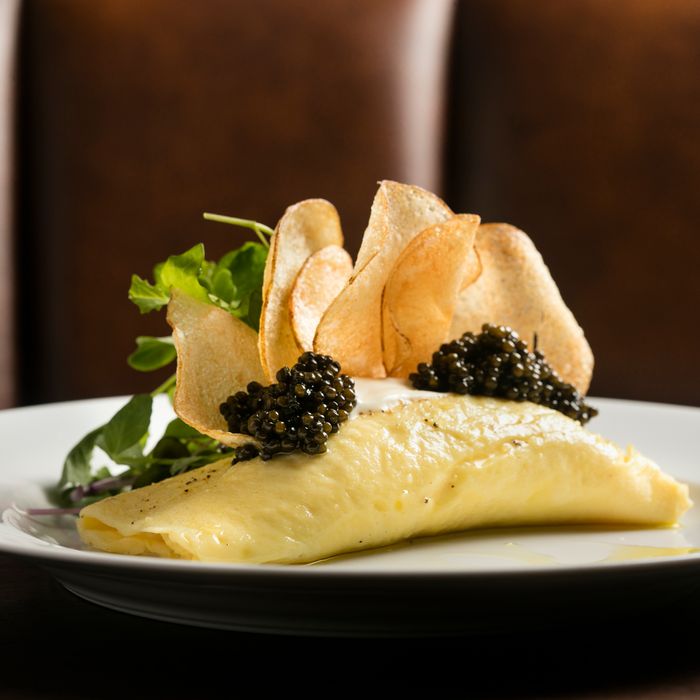 Potato-chip omelette with caviar.
Photo: Melissa Hom
Tao is a divisive name in the restaurant world. Some love to hate the oversized, clublike restaurants, where lychee martinis flow freely and rock-shrimp lettuce cups are a rite of passage. But the fact remains that the company's Las Vegas location is also the most profitable independent restaurant in the country. So it makes sense that, at some point in the recent past, someone must've asked: What if we did Tao, but made it French? That seems like the type of question that led to Cathédrale, a new restaurant from the Tao Hospitality Group in the Moxy East Village. The menu may run Gallic, but the space and vibe are pure Tao.
The restaurant is run by executive chef Jason Hall, who is collaborating with Tao Hospitality partner Ralph Scamardella. In proper Tao fashion, the space is huge. It's apparently inspired by the East Village's history, and there's a 19-foot sculpture by the Italian artist Edoardo Tresdoli, triple-height ceilings, and over 300 seats. (Along with the restaurant, the Tao Hospitality Group also runs Alphabet Bar & Café, the lounge Little Sister, and a forthcoming rooftop bar in the hotel.)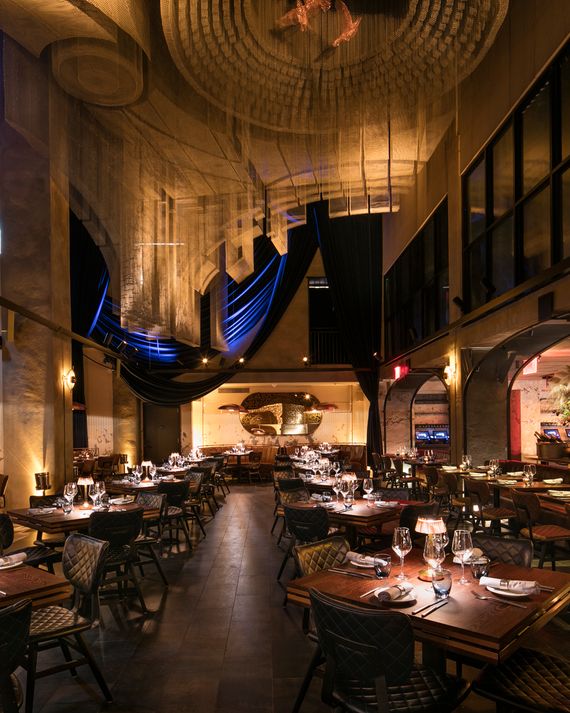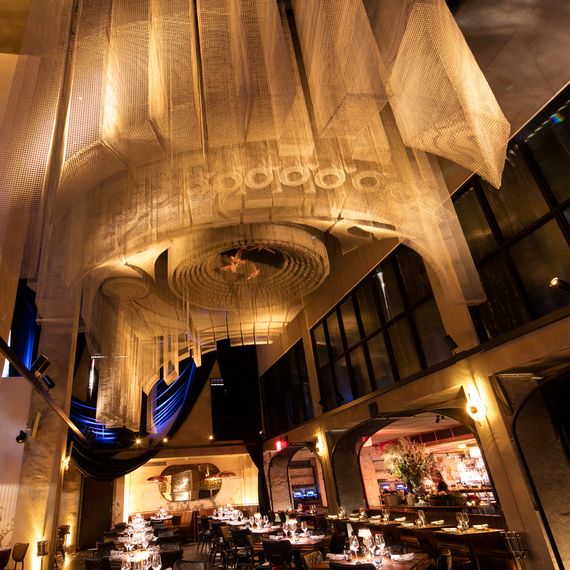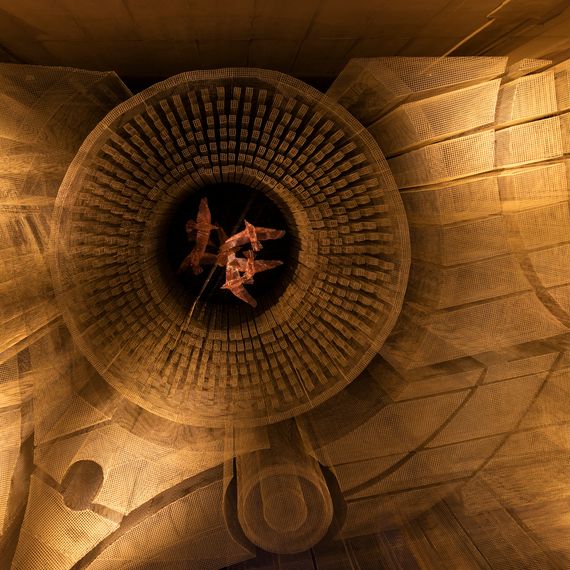 While the space is billed as show-stopping, the French-Mediterranean menu is described as putting "pleasure over spectacle." The kitchen happily mixes influences from Provence, Italy, Spain, and Greece to create hors d'oeuvres like pissaladière, the onion and anchovy tart. Appetizers including a potato chip and caviar omelette and, of course, steak tartare. The "plats royale" section includes an over-the-top bread and butter, with an epi baguette and rotisserie drippings for good measure. Entrées run the gamut from red snapper Provençale to lamb à trois with chop, loin, and merguez. Big spenders can get the 36-ounce entrecôte rib-eyebordelaise sauce.
Of course, there will be also be les cocktails. Tao Hospitality Group's senior beverage director, Megan Ardizoni, says the bar is driven by the same approach as the food, and the drinks are billed as variations on classics. Four are prebottled, including the Aviation, and two drinks — the Lemmy Caution and Masculin Feminin — are barrel-aged.
All of this is to say, ready or not, Tao is bringing the party to the south of France and dropping it down on East 11th Street. Bon appétit.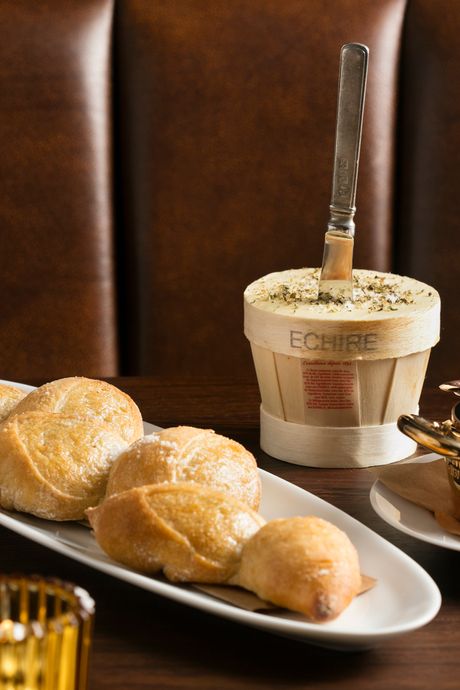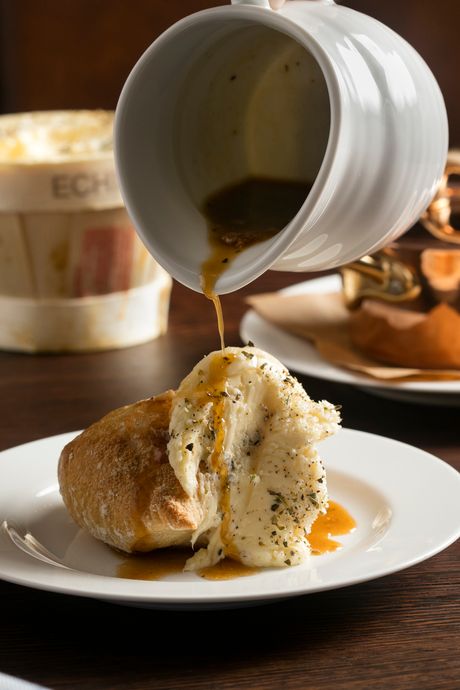 Cathédrale, 112 E. 11th St., in the Moxy NYC East Village; 212-888-1093