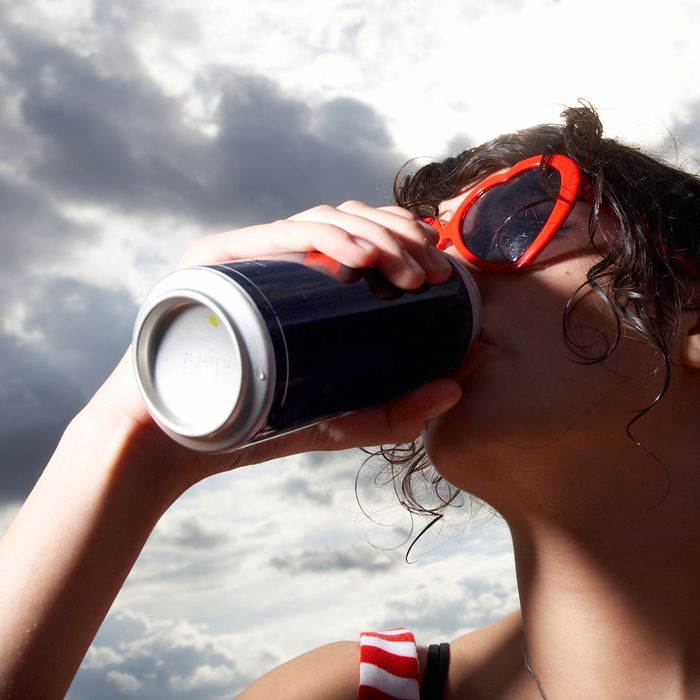 Dictionary-approved.
Photo: MASSIVE/Getty Images
Today, the good people at Merriam-Webster announced that they have, at long last, added tallboy to the dictionary. It's a long-overdue victory for beer visibility. As defined by the dictionary, a tallboy is "a tall cylindrical can for beverages (such as beer) usu. measuring 16 fluid ounces." As in, "I'm going to crush this tallboy of Bud Light Lime on the Staten Island ferry tonight."
Anyway, this is a pretty good definition, though Grub takes issue with a tallboy's not being defined, first and foremost, as a beer-delivery device. Tailgaters everywhere should rejoice, though, and prepare to crack open a celebratory cold one at lunch. Congratulations are in order, as well, to Grub colleague Madison Malone Kircher, who has the great honor of being cited in the dictionary's most important new entry. You did it!