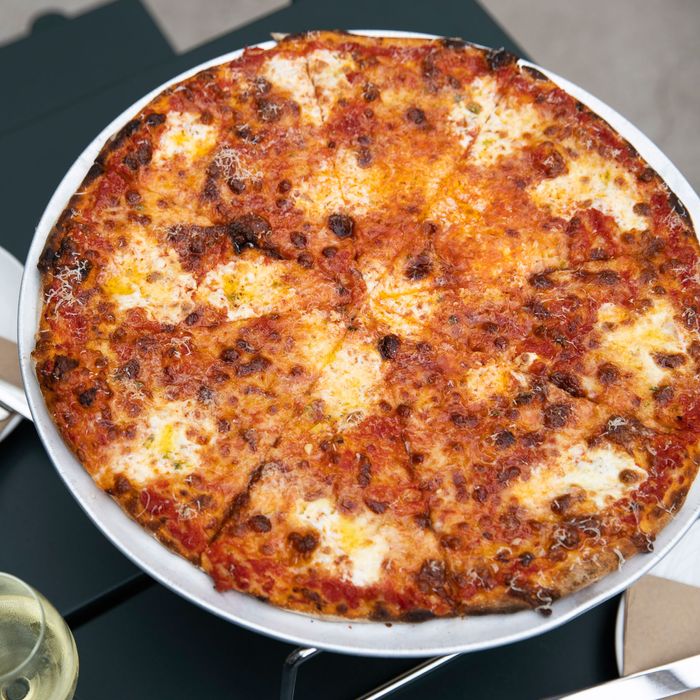 Pizzeria Beddia recently reopened after a yearlong hiatus.
Photo: Ryan Collerd
Back in July, Grub Street shared 12 reasons to visit Philly, that wonderful food mecca to the south. But next week, Philly is coming to New York in a big way.
West Village restaurant High Street On Hudson (itself a Philly import) is kicking off a new pizza-night series, and for their very first installment, chef-partner Melissa Weller and owner Ellen Yin have tapped hometown hero Joe Beddia to sling pizzas, salads, and natural wines on October 1.
Beddia is the chef-owner behind Pizzeria Beddia, Philly's answer to Roberta's with a touch of Di Fara and Lucali. For $75, guests will get a copy of the chef's 2017 cookbook, Pizza Camp, plus as much pizza, salad, and olive-oil-soaked sides as they can handle. Grab tickets here.