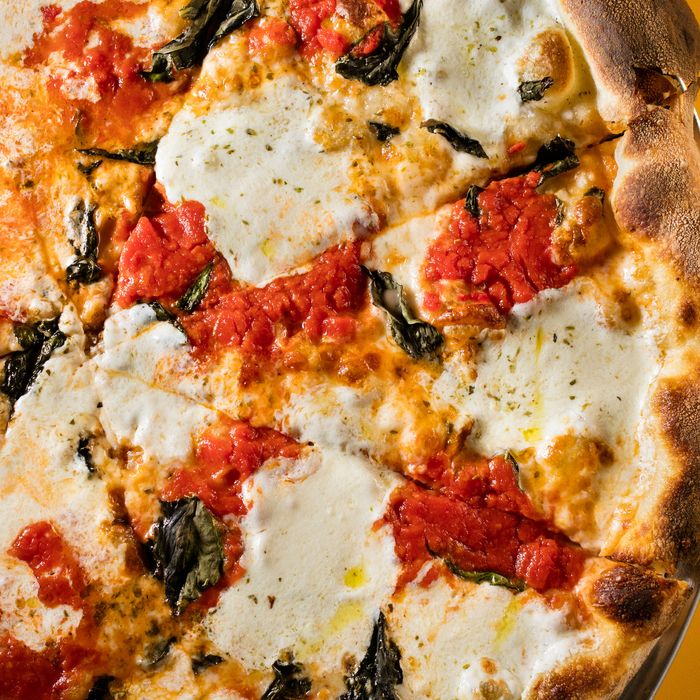 The margherita pizza.
Photo: Melissa Hom
The city, it's no secret, is going through something of a renaissance for the New York slice. Ed Levine agrees, writing last year of the slice that "you could also argue it's been reinvented," as does the New York Times critic Pete Wells, who in a review of Mama's Too added that there has been "a great reawakening of slice culture." It's hard to argue, given that excellent new pizzerias seem to multiply like bubbles in sourdough starter. Only few years ago places like Best Pizza and Williamsburg Pizza, the sort Levine calls "revivalist," stood out for their obsessive approach, unusual attention to dough, and emphasis on ingredients.
One of these places is Upside Pizza, which last year brought quality slices to the area around the Port Authority — a corner of midtown that, by a New Yorker's spoiled standards, is home to as much good pizza as Los Angeles. Stylized to look so '90s you could picture Patrick Ewing stopping by before a game nearby at the Garden, it quickly caught the attention of pizza geeks like Adam Kuban, who wrote last January that it "comes close" to being "the NY-style pizza of my dreams." That there were people making mozzarella and milling flour near the Port Authority was a curveball, as was the fact that two of the owners, Eli and Oren Halali, were the founders of budget pizzeria 2 Bros. Pizza. They know a thing or two, you could say, about opening pizzerias, and together with their partner Noam Grossman, formerly of the salad chainlet Dig, they'll expand on September 5 with a new pizzeria called Norms's Pizza.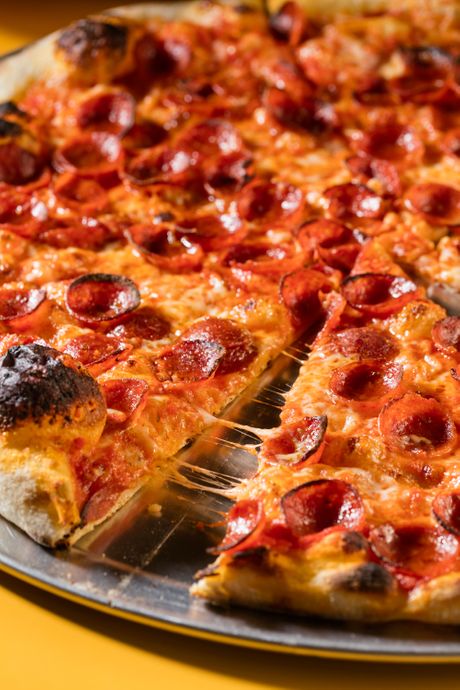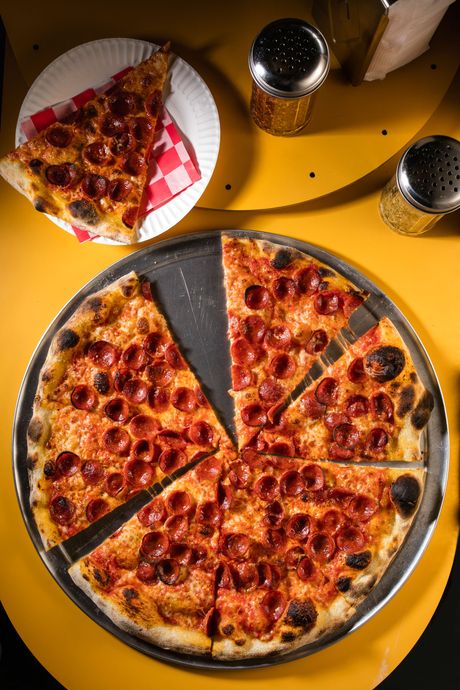 Located in downtown Brooklyn, Norm's isn't just different from Upside in name: It takes its design cues from another decade (the '60s), serves a different menu of more straightforwardly classic pizzas with an even thinner and crispier crust, and is, at least for now, sans squares. What remains the same is that they're working with Anthony Falco, who now consults on pizzerias internationally but was the guy who really shaped the style of obsessed-about, often-copied pizzas at Roberta's.
"We found this location that was just amazing, and the area was kind of begging for an elevated slice," Grossman says. At 400 square feet, the small space actually has more room for customers than Upside, but lacks the storage and walk-in space. Designed by Bolt Design Group, it incorporates Formica counters and tabletops, a fluorescent menu board, and mustard tints. "But it was too small to be able to do what we were doing at Upside in terms of all the prep and the recipe making," Grossman says.
Instead, they've just streamlined and simplified things so that it reads pretty old school. So the cheese slice isn't made with four different cheeses but low-moisture mozzarella and Pecorino Romano. There's a pepperoni slice made with Ezzo cups, and a margherita made with Sicilian oregano, basil, and homemade basil oil. Then there's the white pie inspired by the one served at Totonno's, which is good enough to convert skeptics and requisite for any visit. At Norm's, it's all about the cheeses. There are four of them — ricotta, of course, as well as Grana Padano, and both low-moisture and fresh mozzarella — as well as garlic, lemon zest, and Franks' Green Gold olive oil.
The only real outlier on the regular menu is the spicy vodka, given heat by Calabrian chilies. Some may not recognize it as a staple of New York pizzerias but it has become one on Staten Island, though the one here is inspired more so by Carbone and other places Grossman likes to eat penne alla vodka. Along with these five pies, there will be regular specials, and possibly a meat lovers that they're currently testing in the pizza lab. They're all being baked in a PizzaMaster electric oven with three decks that each hold four pizza stones, and which cooks the pies in five to six minutes. "Once you really dial in, it's like nothing else," Grossman says.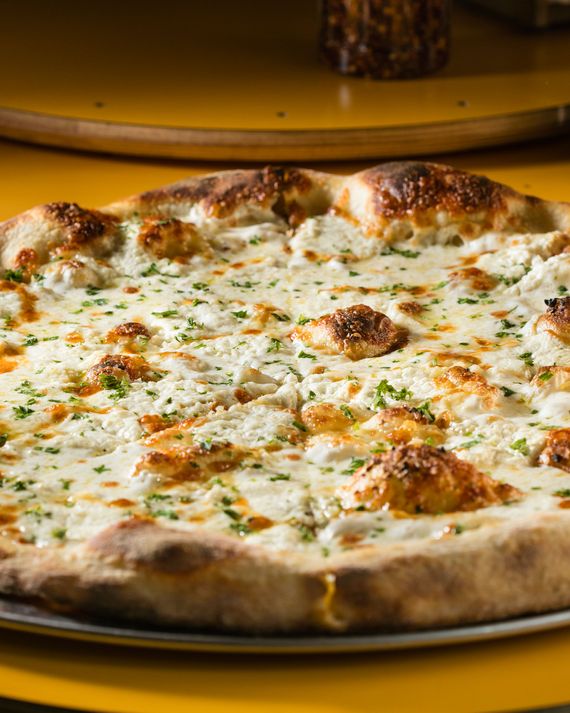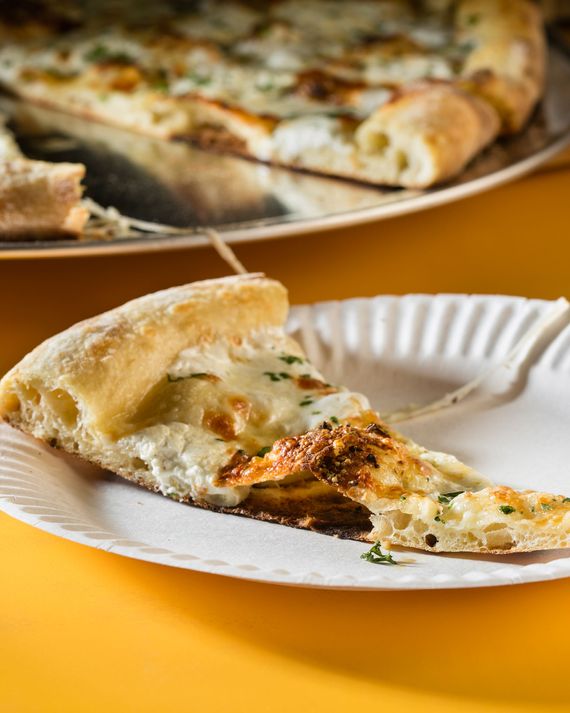 Norm's Pizza, 345 Adams St., nr Willoughby St.; 347-916-1310