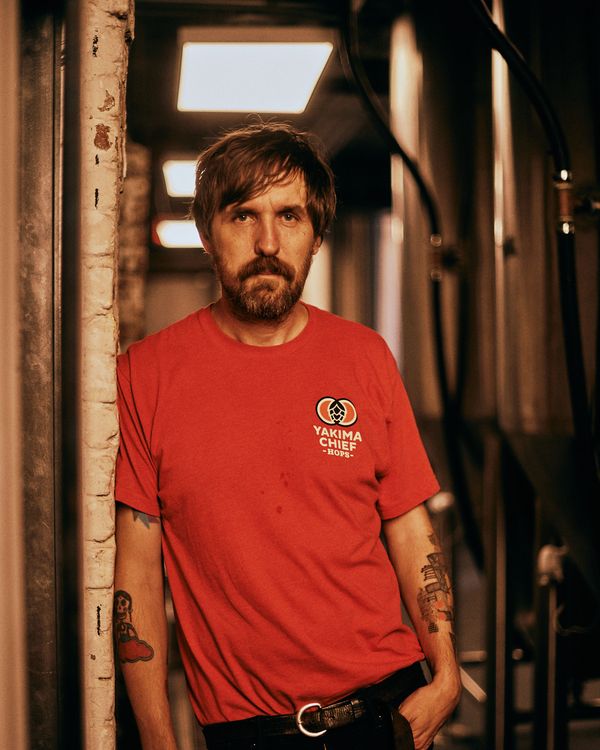 Photo: Christian Rodriguez
For almost ten years, Jeppe Jarnit-Bjergsø has made beer in other people's breweries, and for seven years, he's run his Danish-born company, Evil Twin, from New York City. But next week, the brewer will finally come in from the cold with his first brick-and-mortar location.
The brewery, located in Ridgewood, Queens, off the Halsey stop on the L train, will offer 20 beers on tap plus cans and crowlers brewed that week. About 260 people will be able to fit into the 3,650-square-foot space, which includes a greenhouse barroom and a massive outdoor area with seating. Jarnit-Bjergsø and his team will brew in 15- and 30-barrel tanks, allowing for limited-edition, small-batch brewing and large-scale production, respectively. And all it took was two years and $4 million to complete.
"It's been a rough couple of months," Jarnit-Bjergsø says of the brewery's long-delayed opening. "But we're getting there."
On October 2, the Danish expat expects plenty of people — neighbors and beer lovers alike — to descend on the space, where his team has been brewing the chef-y and experimental beers – think yuzu IPAs, cherry cola beer, and smoked stouts – that put Evil Twin on the map nearly a decade ago. Today, Evil Twin beers are available in 35 U.S. states and 35 countries worldwide, including in Jarnit-Bjergsø's native Denmark, where the local press reports on his activities abroad with impressive regularity.
Jarnit-Bjergsø says he wasn't exactly itching to open a brick-and-mortar location, but when a space in Ridgewood, owned by another Danish expat, became available, he accepted after giving the rundown building on a quiet, residential street the once over. He was particularly moved by the fact that it wasn't in the densely populated areas of Brooklyn that he was used to. "Ridgewood is a place that isn't totally developed and I like that," Jarnit-Bjergsø says. "I liked that challenge." (He also gave up ownership of the Greenpoint beer bar Tørst to focus on Evil Twin full time.)
This new space will naturally draw comparisons to Mikkeller, the Danish brewery run by Jarnit-Bjergsø's estranged twin brother, Mikkel, with an outpost at Citi Field. Jarnit-Bjergsø says it's unfair to compare the two, though: His brother's brewery was simply a licensing deal: he's an active part of his operation. "I'm at my brewery 12 hours a day," he says. "I'm involved in every single decision being made. I'm involved in every design detail."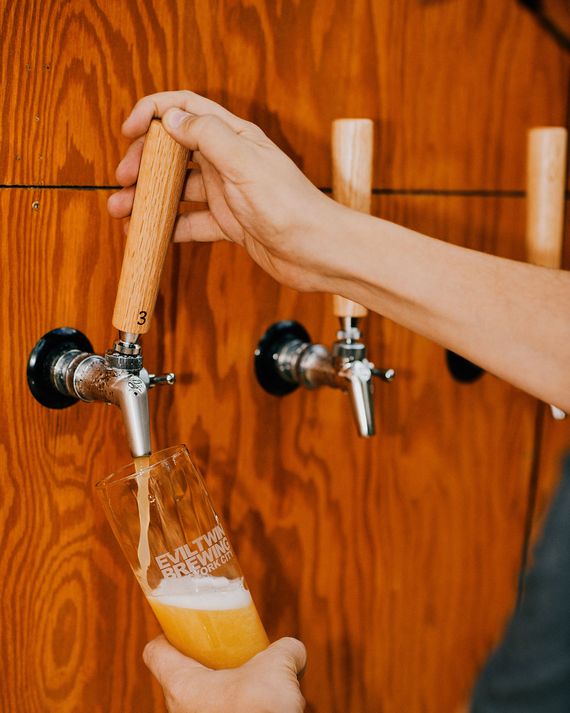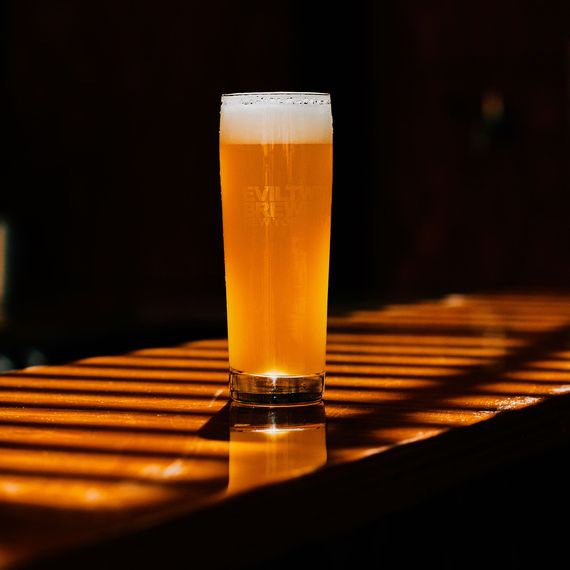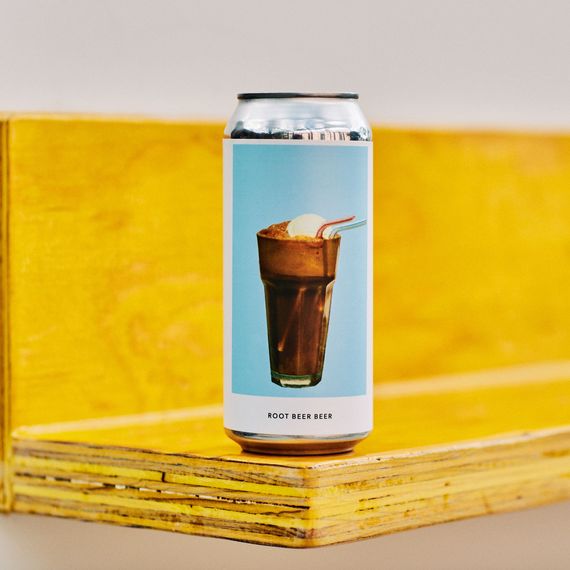 And he lives with his wife and children in New York full-time, with no plans to return to Copenhagen any time soon. His commitment is reflected in his recent declaration that New York has become one of the world's best cities for beers as well as the New York–centric names for the brewery's debut cans: "Does This Subway Have Wifi?" (a pale ale), "Let's Get Dinner In Times Square" (an imperial IPA), and "Your Apartment Is So Small. You Would Probably Find Something Larger For Less Money Outside of The City" (a New England IPA).
"I don't want to take it too seriously," Jarnit-Bjergsø says. "And these are things that somebody from New York would never say. This is the city that we're in, this is the city that we're proud of. Let's have a little fun."
Evil Twin Brewing NYC, 1616 George St., nr. Wyckoff Ave.; 718-366-1850