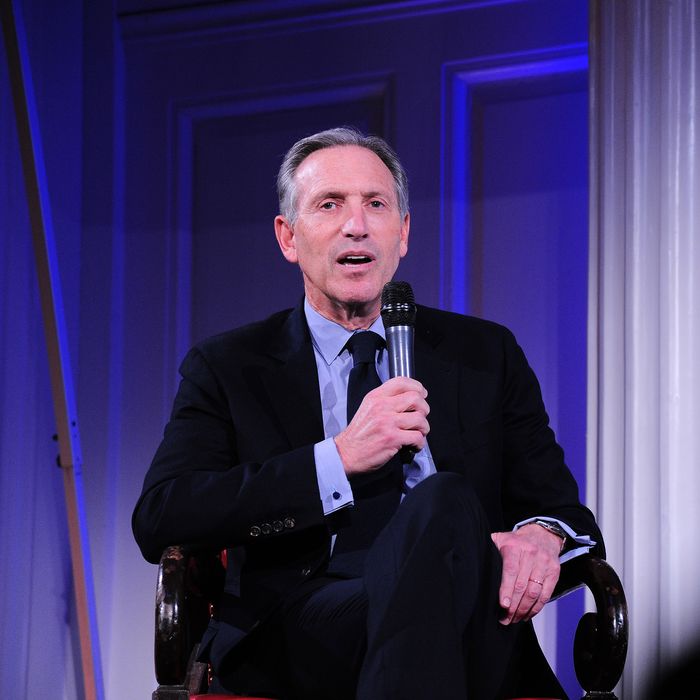 Peace, dude.
Photo: Owen Hoffmann/Patrick McMullan via Getty Image
Today, former Starbucks CEO and billionaire Howard Schultz announced that he will no longer think about seeking the Independent nomination for the 2020 presidential race. Said the nation, "He was running?"
A just question given the fact that there was pretty much radio silence from his campaign after his January 2019 announcement. In an online statement to his supporters, the 66-year-old said his "campaign" had been derailed in April by a back injury and then by common sense.
"Not enough people today are willing to consider backing an independent candidate because they fear doing so might lead to re-electing a uniquely dangerous incumbent president," Schultz writes, adding that he agrees.
So, there you have it, after nine tumultuous months of not campaigning or appearing in any presidential debates, Howard Schultz is out. We wish him the best in his future endeavors.