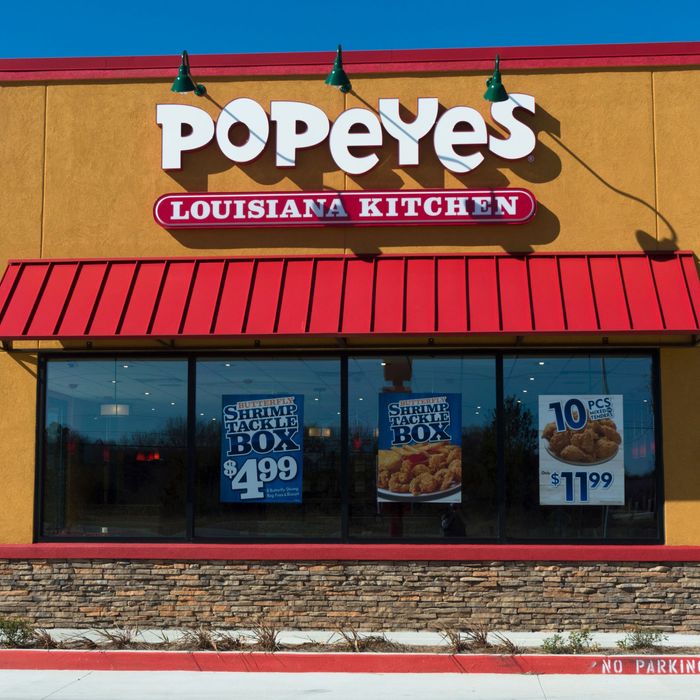 Please don't threaten Popeyes employees.
Photo: Jim McKinley/Getty Images
Just when you thought we'd really hit rock bottom as a society, a Houston man decided we could sink just a little lower by pulling a gun over Popeyes chicken sandwiches.
The Washington Post reports that the man was part of a group of five adults who tried to order the sandwich at the restaurant's drive-thru. When they were informed that the sandwich was sold out — and indeed, has been since last week — the group tried to go into the restaurant. Employees locked the doors, but that didn't stop the man from pulling out a pistol and demanding a sandwich. The group fled before police showed up.
If caught, the suspect could face charges for aggravated assault. Meanwhile, Popeyes is still sold out of chicken sandwiches and everybody needs to chill.