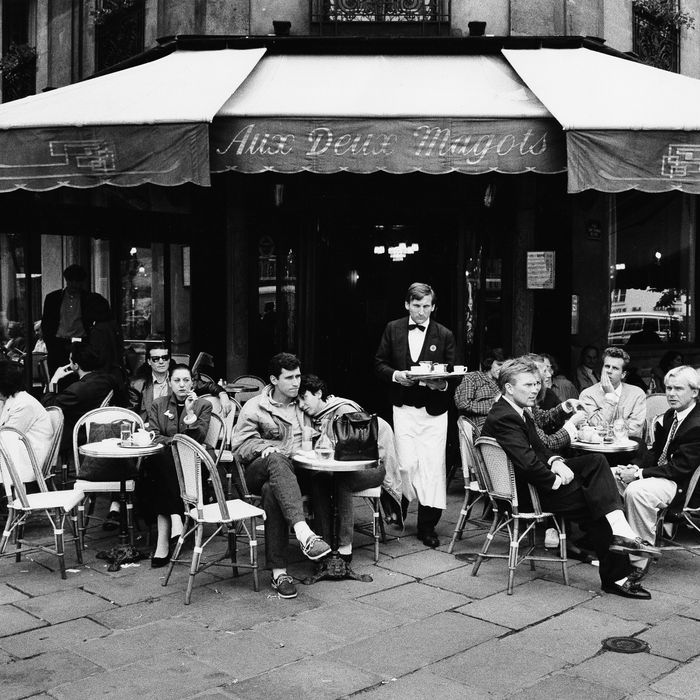 Photo: Rudolf Dietrich/ullstein bild via Getty Images
Here in New York, we're pretty accustomed to our beloved mom-and-pops shuttering to make way for another Starbucks. But the French have issued a resounding non to the idea of their charming café culture going the way of President Macron's highly unpopular gas tax.
The Associated Press reports that the last 50 years have seen the number of French cafés drop from 200,000 to 40,000. As a result, French president Emmanuel Macron has launched a $165 million campaign to save 1,000 of these cafés, mostly situated in small towns, where cafés are often the center of the local social scene. Through the program, owners will receive business training and decorating advice while villagers will choose the café names.
Whether this will quell the still ongoing "yellow vest" movement, started in large part by working-class people from small towns, is up for debate. But at the very least, everyone can agree that a France without cafés every few miles isn't a France worth living in at all.