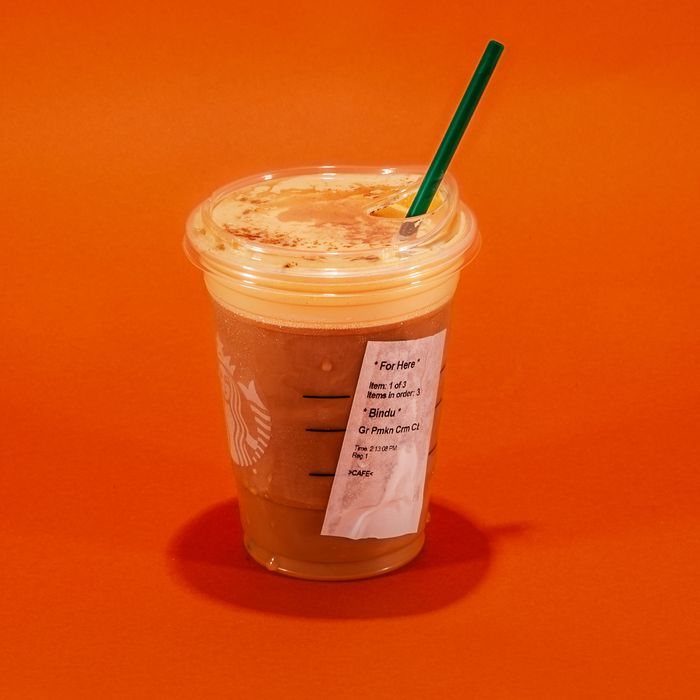 The rumors are true. Pumpkin-spice season is now. Starbucks gave a middle finger to summer, and this year the coffee chain made it a double. Its classic fall drink is out earlier than ever, and 16 years after the original Pumpkin Spice Latte arrived, Starbucks has also come out with a new cold-brew version called the Pumpkin Cream Cold Brew, a foam-filled nightmare for anyone who thought that sticking to cold-brew coffee would protect them from pumpkin-spice seasonal creep.
Is this new cold drink a concession to the haters who say pumpkin-spice season starts when the weather is still too warm? Is it extra shade for people who don't want any pumpkin drinks until the leaves turn colors? Is it a craven, cinnamon-topped cash grab?
The real question is whether the world is a better place now that Pumpkin Cream Cold Brew exists, and here's the tea on this new coffee: Smell the cloves before you turn up your nose because pumpkin-spiced cold-brew cream is so, so good.
The Pumpkin Cream Cold Brew — #PCCB, henceforth — starts with a base of cold-brew coffee and vanilla syrup. Simple. Almost respectable in its minimalism. But then you let the barista pile on three, possibly four inches of dense, faintly orange foam. "A little more, maybe," you'll say, and he'll concede. "A little more," you might say again.
The foam undulates unnaturally, thanks to what the chain promises is "real pumpkin" and what the ingredient list promises is an industrial stabilizer. This drink is not of nature. It is something … more. Outside the store, August in New York smells like warm garbage and cat urine. Inside your cup, it smells like an Autumn Wreath Yankee Candle on vacation. The foam dissolves into the drink. The plastic cup begins to glisten with condensation.
I never thought I'd be the pumpkin-spice girl, but here I am, out to reclaim any and all pleasures lost to #basicwhitegirls. Take a sip. It's surprisingly unsweet. This drink has listened to your #PSL bitching, and it is ready to bitch back. The temperature is cold, but the experience is somehow warm. This is Thanksgiving with the air-conditioning cranked as far as it will go. It's eating a slice of leftover pumpkin pie, straight from the fridge, when the Reddi Wip has melted down into creamy nothingness.
Is this drink a sign of how far we've fallen, or how high we can go?
The coffee is almost beside the point. It's the cream that you want. You scoop it straight into your mouth. Can you see yourself? There you are, running past the haters, further and further into the abyss, spooning past ego, superego, and id until there's nothing left. It's #PSL season. Ready or not. Cold or hot.