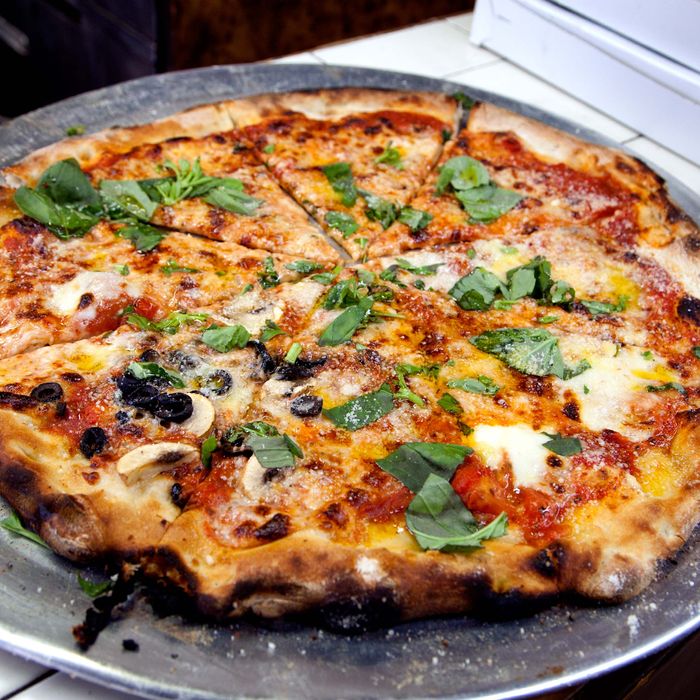 Alarming pizza-related news out of Midwood: According to ABC7NY assignment editor Morena Basteiro, iconic pizza spot Di Fara has been seized by tax authorities.
A close reading of the attached levy, filed by one Agent H. Liu, cites Articles 26 and 29 of New York tax law, which covers reciprocal enforcement of tax liabilities (a.k.a. unpaid taxes in other states) and taxes authorized for cities, counties, and school districts. Calls to Agent Liu seeking further details went unanswered, as did an email to Di Fara. Meanwhile, Eater reports that the store's ownership "currently owes about $167,500 in unpaid taxes."
This is at least the fourth time Di Fara has shuttered since 2007, when it was closed twice within three months for health-code violations. The restaurant was closed again in April 2018 and May 2019 for health violations. This appears to be the first time, though, that the restaurant has been seized by tax authorities since Domenico De Marco opened his doors in 1965.
For anyone who's interested, the Di Fara in Williamsburg at the North 3rd food hall still seems to be kicking — and it's not half bad.
This post has been updated to include the amount that is reportedly owed by Di Fara.