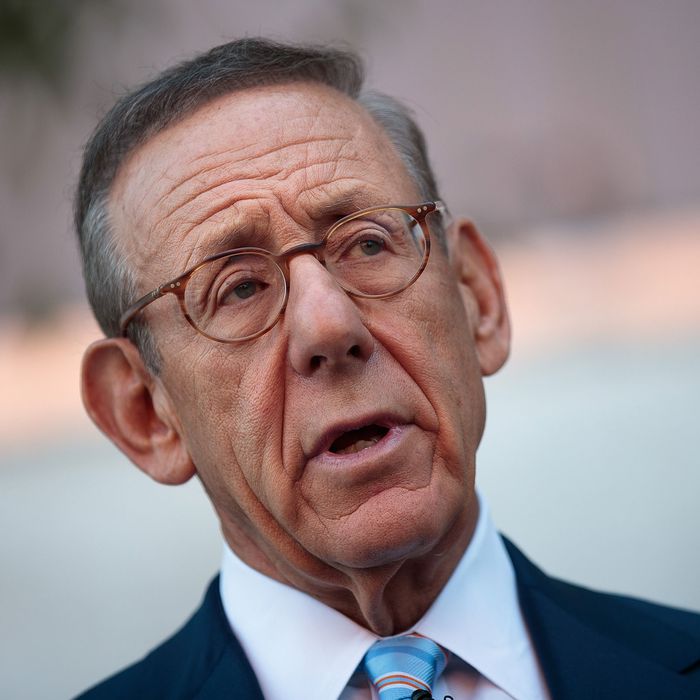 Stephen Ross.
Photo: Drew Angerer/Getty Images
In the great big world of restaurants, it's sometimes necessary to take money from investors. It seems that at least some of the restaurateurs who have taken money from real-estate mogul Stephen Ross are doing what they can to stand apart, following reports that Ross will host a fundraiser for President Trump and his 2020 reelection bid.
Since this morning, restaurateurs David Chang, Christina Tosi, and José Andrés have all issued statements. (Ross is an investor in Chang's Momofuku empire and Tosi's Milk Bar, and he helped broker the multibillion-dollar Hudson Yards project, where Andrés opened Mercado Little Spain, and Chang opened Kawi and Peach Mart.)
In a statement shared online, Tosi writes that her company "is in no way affiliated with the Trump fundraiser," and while she does not "personally support the policies of the current administration," she also doesn't "mandate what people who work at my company believe politically."
Andrés, meanwhile, posted a video on Twitter this morning urging Ross to "use your conscience" and cancel the fundraiser. Just a few hours later, Chang took to his podcast The Dave Chang Show to issue a six-minute-long rebuke to Ross and Trump. In the episode's show notes, he asks Ross to divest from Trump, who "is everything we stand against."
Ross, for his part, says that "as an active participant in the democratic process," he doesn't plan on canceling the fundraiser.