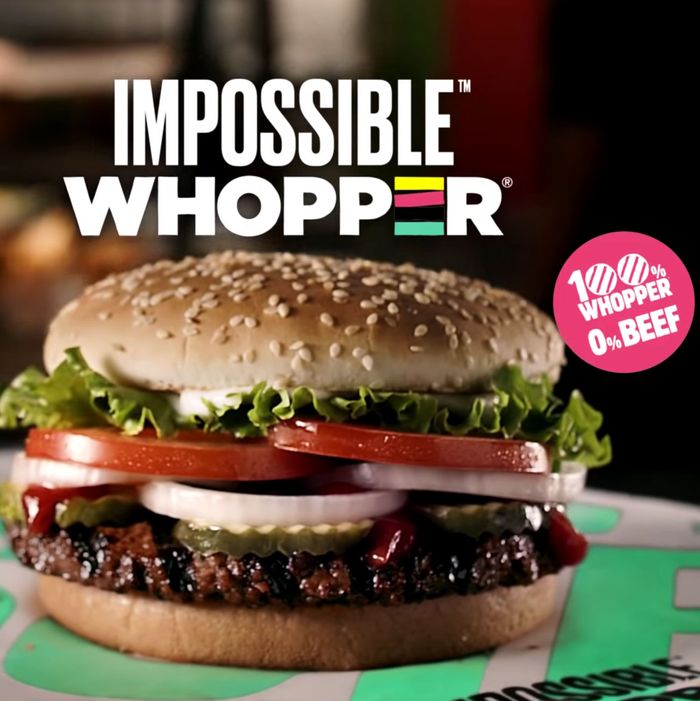 Rarely has Burger King been a leader in, well, anything (other than pioneering the use of creepy mascots). But the fast-food chain started something of a ripple effect when it became the biggest name to date to put Impossible Foods' "bleeding" plant-based burger on its menu back in April. Only in St. Louis, though.
It looks like the experiment has had a successful run. Bloomberg reports that the fast-food chain will make Impossible Whoppers available in 7,000 U.S. locations starting on August 8. The rollout would have happened sooner, but there were issues in the supply chain following high demand.
Overall, Impossible Foods execs are having the week of their lives. Not only has the company partnered with global supplier OSI Group to shore up its production efforts, but the FDA finally decided that soy leghemoglobin, the ingredient that makes Impossible Burgers "bleed," is safe to eat, which means the California-based company can begin to expand into the grocery aisle.