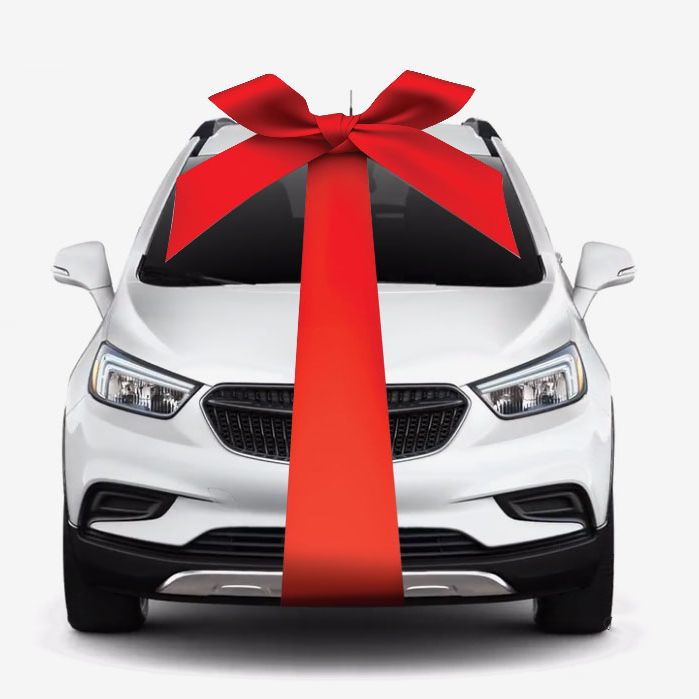 A tip.
Photo: Buick, Getty Images
Generally when you've finished your meal at a restaurant and want to, you know, do your server a solid, you bump your tip up to 30 or 35 or 40 percent. (If you're a boomer, you probably walk away thinking, Wow, what a generous person I am; if a millennial, you'll spend the rest of the night fretting over income inequality and economic instability.) One Arkansas couple who are regulars at a Mexican restaurant called Abuelo's, though, decided not to give their favorite server any cash at all — giving her a brand-new car instead.
Maria Elena Barragan was working at the Rogers, Arkansas, location of Abuela's on August 2 when she served the couple, David and Sheila Harrison. (When this story was first reported on August 7, the Harrisons said they wished to remain anonymous.) Barragan was asked to see them after she finished serving them and was presented with a gift bag containing papers for a 2019 Buick Encore. It's certainly an upgrade from her 2005 Trailblazer, and a kind gift for someone working double shifts to provide for her kids, who, she tells Arkansas Online, were in disbelief — "They thought they were getting kidnapped" — when she rolled up in the car.