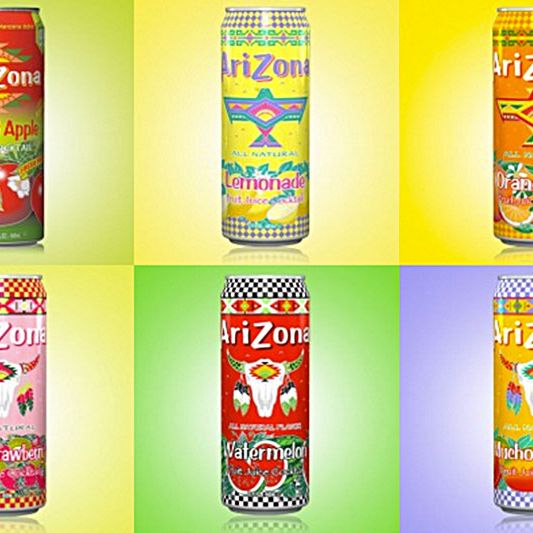 Who here is surprised?
Photo: AriZona
In news that's being greeted as inevitable, Arizona Iced Tea has announced it's getting into the edibles business. It's doing so through a licensing deal, the Wall Street Journal reports, with Denver's Dixie Brands, Inc., producers and sellers of weed vapes, candies, drinks, tinctures, and topical creams. It's a match made in heaven: Who among us has not smoked a joint in basement with two friends while eating two pepperoni pizzas and drinking three to four Zonas?
The deal is still pending the approval of Dixie's board, but it will give Arizona an opportunity to purchase a stake of $10 million in the edibles manufacturer. The cannabis industry has boomed since states like California began decriminalizing the drug, and while major corporations like Coke have made moves to profit off the new laws, ordinary people, and particularly people of color, continue to suffer the consequences of criminal records for selling or smoking weed.
Dixie will produce and sell the products at licensed dispensaries — it distributes in five states — and will probably start with vapes and gummies. It will then explore beverage possibilities, including teas, lemonade, soda, coffee, and seltzer. The possibilities are endless: Cannabis Palmer? Southern Style Reefer Tea? Herbal Tea With Schwag? Arizona's reasoning is sound. "You've got to be willing to try things," chairman and CEO Don Vultaggio tells the Journal, echoing 14-year-old stoners named Brad everywhere who are just trying to get Mike to take a hit from the Gatorade bong.