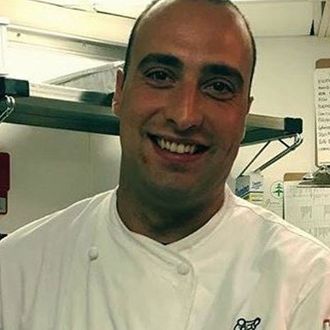 Andrea Zamperoni was 33.
Photo: Andrea Zamperoni/NYPD
Five days after he was reported missing, Andrea Zamperoni, the head chef of Manhattan's Cipriani Dolci, has reportedly been found dead. The sad news was announced in a statement attributed to the restaurant, the Grand Central Terminal location of the international upscale chain. Zamperoni was 33.
On Wednesday, it was reported that Zamperoni had not been seen since the weekend. His mother reportedly became concerned when the chef missed their daily phone call on Sunday. Co-workers became concerned when he didn't show up to work on Monday — he had not missed a single day in a decade of work, a co-worker told NBC News — and Zamperoni's brother flew in that night from London.
According to the police, Zamperoni was last spotted near his home in Flushing. His body was found Wednesday night in what authorities have described as a lodge in Queens that is located close to the chef's apartment. NBC New York reports that a neighbor described the place as a "hotel" where "odd" people regularly go in and out. In the statement attributed to Cipriani Dolci, Zamperoni was lauded as "a responsible, good-hearted, kind and very hard-working individual who will be deeply missed by all of us."
Update: According to a report from ABC 7, a woman named Angelina Barini has been arrested in conjunction with three deaths, including Zamperoni's. She was remanded in court on Monday and is facing charges of conspiracy to distribute as well as possession with intent to distribute one or more substances that contain fentanyl.